At age 10, Nyombi Morris lost his home to flooding. Fifteen years later, this experience of climate change in Uganda remains a driving force behind his activism. Armed with a laptop and a webcam, Morris has now risen to international prominence as a campaigner, while his organisation Earth Volunteers has planted more than 50,000 trees and taught climate literacy at dozens of Ugandan schools. We spoke to him about the fight for justice, his love of football, and the real work that goes into campaigning.
You've worked at the heart of climate justice for some time now. What would you say have been the biggest lessons so far? 
I think people in developed countries take a lot of things for granted. You have internet, you have good phones, you have everything, but you mostly use it for TikTok or funny videos, which is hard for us. If we don't have equal access to technology, then how am I going to tell you that there are floods or droughts here right now? We have to put our attention where it deserves to be.
Do you ever feel frustrated with the privileged populations in Europe and the US for not using our wealth and freedom to press for stronger climate action?
I don't care if you continue to fly and eat meat, as long as you're willing to protest with me. But if you understand climate science, and still never did anything, then you will make me feel bad. You know the CEOs. You know where their offices are. You can join us and challenge them. Tell them we want to see investors coming out fighting for the sunshine. Protecting and harnessing the wind, the wild forests and the clean water. This is where I want my capitalist competition to be, not in the fight for fossil fuels.
You had to give up on your education a few years ago which must have felt like a big roadblock on your path into activism. But now suddenly you're a prominent voice in the movement for climate justice. What was that like?
It's true, I felt depressed. Nobody was giving my activism any attention. Then came the pandemic. Mom wasn't working, but we had to survive. I was so lucky that I found a job as a security technician. I monitored 185 cameras on nine screens. But it was ideal, because I could do my research and post on social media during work hours. And the shifts allowed me to take to the streets and carry out tree-planting operations during days off.
Do you still have that job?
No, I lost it last year after I went to COP27. Then I was invited to other climate meetings in Vienna and New York, and my boss was like, we cannot manage you, we need someone who is settled. So, I lost the job, but it pushed me to continue because when I was earning, I could sustain myself with internet and food. I could support my family.
Here we don't have organisations paying us to sustain our activism. But activists are needed in this fight, because we are the ones reminding leaders to act, to continue with what is promised. Without us, who is going to represent the climate vulnerable? But you can't be saving the planet if you can't save yourself first.
Are you able to sustain yourself now?
For the moment. Maybe I will need to get another job, but I'm lucky to have been accepted by projects like Climate 2025 and New Zero World. Through them I can continue to learn and do what I do best, advocating, teaching, planting trees.
Behind the public face of activism there's also a lot of bureaucracy and logistics. How do you deal with all that?
It is kind of stressful, mostly in terms of visa applications. When I was invited to Europe the first time, I didn't know what to do. I was so hopeful, but I lost everything trying to manage it all in time. And I realised that whenever I lose opportunities, I feel so bad. Now, I try not to have expectations and that protects me, emotionally.
Climate science and politics is complex. How have you managed to educate yourself?
When I was younger, I had a dream of becoming a news editor, as I love bringing news to the world. During my research, I found my preferred go-to sources. Reuters for breaking news, Verge for technology and AJ+ for history.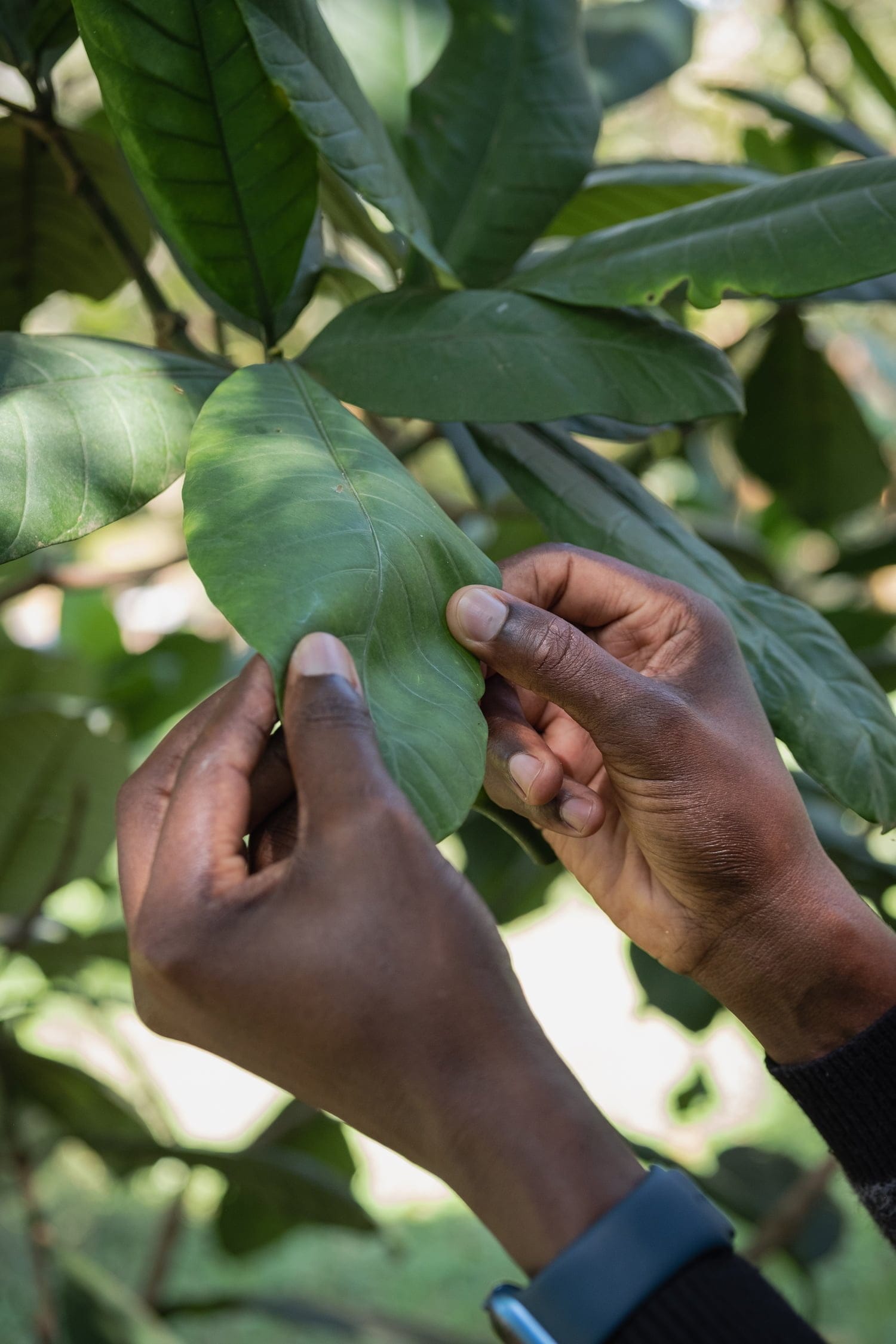 "Making sure we bring up a generation that knows how to stay in line with our emission targets is crucial."
You take on a lot of responsibility, posting everyday, speaking on behalf of your country and continent. But you're still young. How do you look after yourself?
Sometimes I get free time, like when I travel. Then we go out, have fun, and go to a club. In Uganda, it's not safe to go to clubs because people fight, and there's no security. But in other countries, I take out all the stress in my spare time after big events. Remember, we are not taught about climate science in school, so taking in all that crazy information, it's overwhelming. At home I have my PlayStation, and I play FIFA. I can play games all day, just to try to forget that I have a lot of demands on me.
You're a football fan?
Yes, I love football. It helps me so much because deep down I don't want drama, and so football becomes a safe place. I support Dortmund in Germany, Chelsea in the Premier League. My school teacher introduced me to Chelsea in 2009 when I was 11, and they were winning everything. They had a lot of great African players. Michael Essien, John Obi Mikel, Didier Drogba of course. It felt like our team. Even in Denmark I have a favourite team called Midtjylland. 
I hear you, football takes my mind off the heavy stuff too. One last question: where do you find hope?
We have to go back and understand that the reason we are in this scenario is because we were never taught sustainability in school. So making sure we bring up a generation that knows how to stay in line with our emission targets is crucial.
I find hope in the young people I associate with, because here I've seen many young people rising up. Like when I organise tree planting. Sometimes I have 300 young people joining. You know, that is very powerful. They are trying with their mind to form something. This is what we want. People who are thinking about the planet, without expecting the planet to think of them.
This interview is taken from Imagine5's forthcoming second print magazine, which also includes interviews with Pattie Gonia, David Byrne, Aditi Mayer and Kim Stanley Robinson.