This year's UN climate summit yielded a breakthrough agreement on compensation for vulnerable countries. For the activists who have fought for this, it was a call that came from the heart.
Nyombi Morris didn't think he'd make it to COP27. When the 24-year-old activist's accreditation came through at the last moment, he threw his things in a case, ready to spend two weeks sharing stories of the impacts of droughts and floods in his home country of Uganda. "We lost 900 people between June and July," he said. "I saw people who have spent two weeks without food. I saw houses that used to have five people and today you find one person."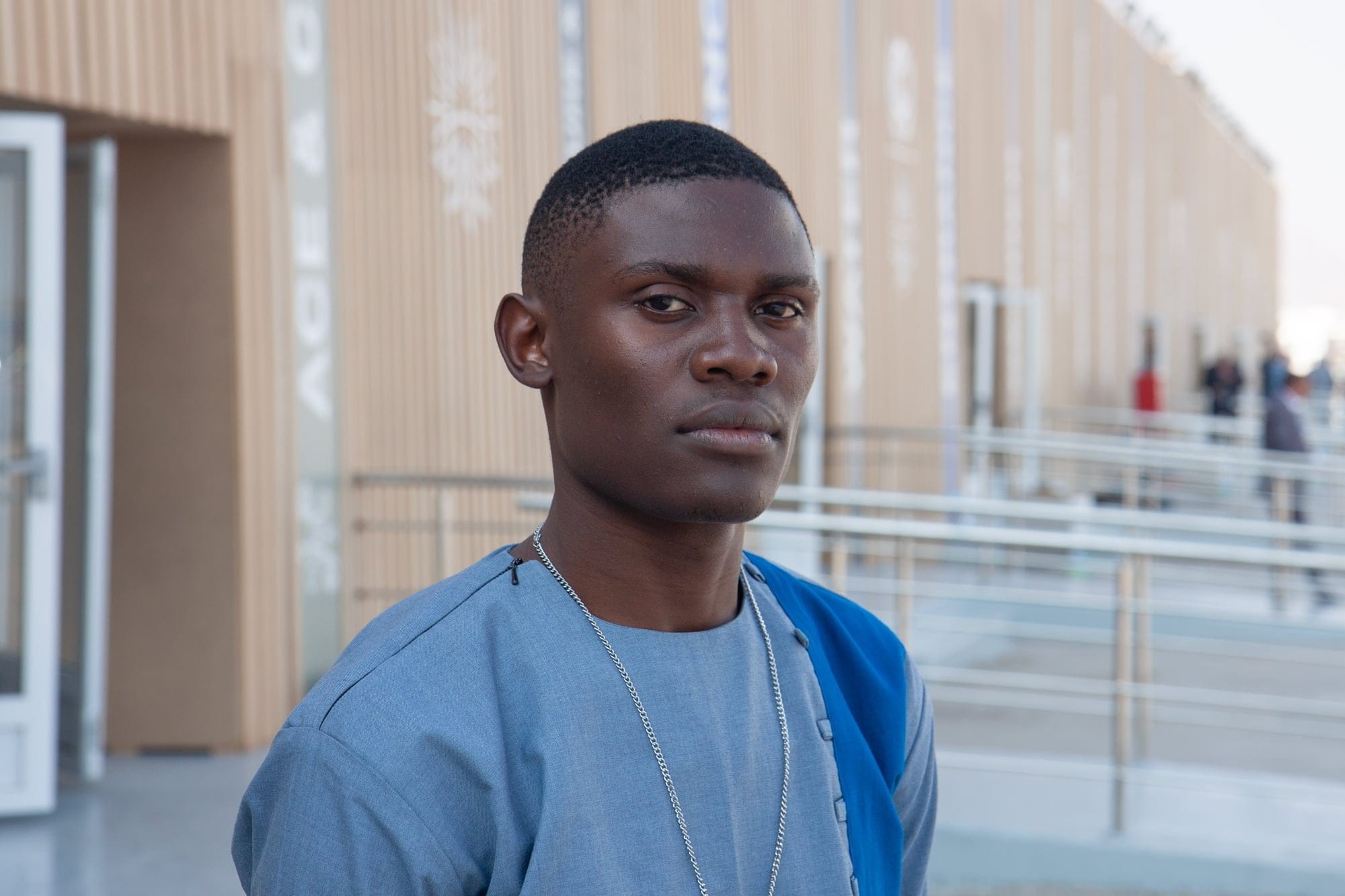 What Nyombi describes is the reality of what the United Nations jargon calls "loss and damage". Wealthy countries previously refused to even discuss the topic, but at COP27 they agreed to introduce a mechanism to compensate the poorer countries experiencing the worst impacts of climate change. Much remains to be seen (the United States and others are already behind on payments promised years ago to help with climate adaptation) but it's a significant first step.
For a generation of young activists like Nyombi, loss and damage is not some abstract ideal. It's real, raw and painfully personal. The climate crisis is global, but the spark that keeps these young people going was usually lit close to home.
"The mountains make us who we are"
Shreya KC, Nepali climate activist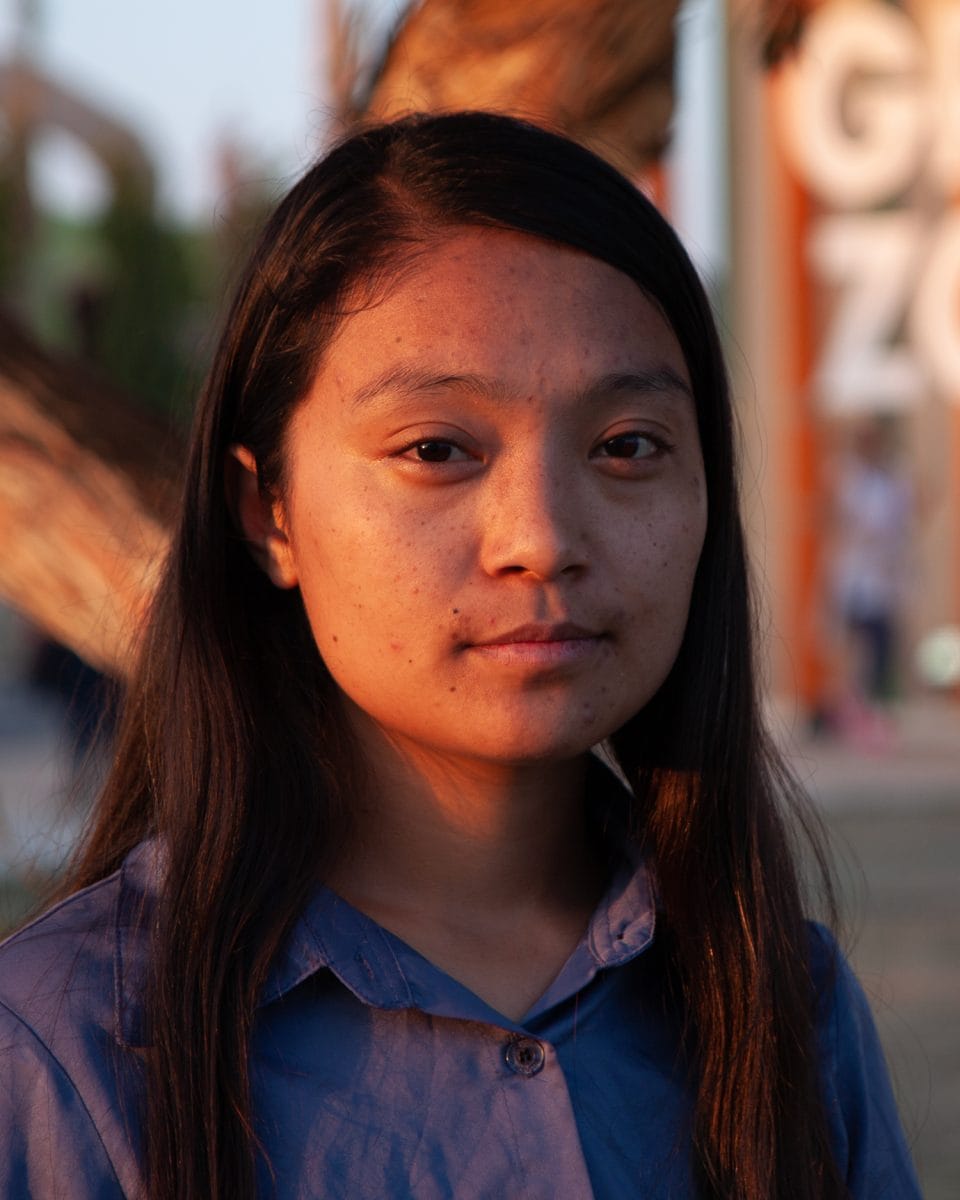 24-year-old Shreya KC grew up in the shadow of Mount Everest in Nepal and has represented the country at several climate summits. The mountains "make us who we are", she says. But the melting glaciers bring the threat of devastating floods. "It's really hard to predict the frequency, intensity and magnitude of those disasters and be prepared," she said. "So we constantly live in fear of being drowned."
These changes in her snowy mountain home inspired Shreya to become a member of the Arctic Angels network, which brings together young women activists from around the world to campaign to protect the Arctic. "My love for my hometown, for my community, for my people, that love drives me to work together to raise voices for the loss of ice in the mountains and  loss of ice in the Arctic," she said.
Dana Ahmed's grandfather is paralysed as a result of chronic dehydration in Egypt's extreme heat. I don't want future generations to have to go through that," says the 19-year-old. "I  don't want to have to go through that. No one deserves it." Dana hopes this year's progress on loss and damage is a sign of a world with more empathy, more compassion. Like Shreya KC, she's an Arctic Angel who stems from far from the Arctic. "I want people to think about communities that are not their own," she said.
16-year-old Benjamin van Bunderen Robberechts lost his friend Rosa in a flood in Belgium last year. He was trying to help her out of a swollen stream when she slipped from his grasp. Benjamin began a campaign in her name "so that no one else like Rosa has to die". Even in his grief, Benjamin takes time to point out that in many countries, floods like this "have been happening for much longer and are way worse". "We really need to work together because climate change is a global problem and we can only solve it globally."
Sharon Gakii from Kenya was a member of the youth coalition pushing for loss and damage finance at COP27. She said: "My country right now is undergoing the most severe drought in forty years. I've seen people lose their livestock in large numbers, I've seen children die in their parents' arms… A month ago we lost one of the oldest elephants in Amboseli National Park. This elephant was one of the oldest in the world. That's a loss we will never ever recover."
"Every summit brings a mix of frustration, sadness, anger, betrayal, fear… but also love, hope, care"
Mitzi Jonelle Tan, activist from the Philippines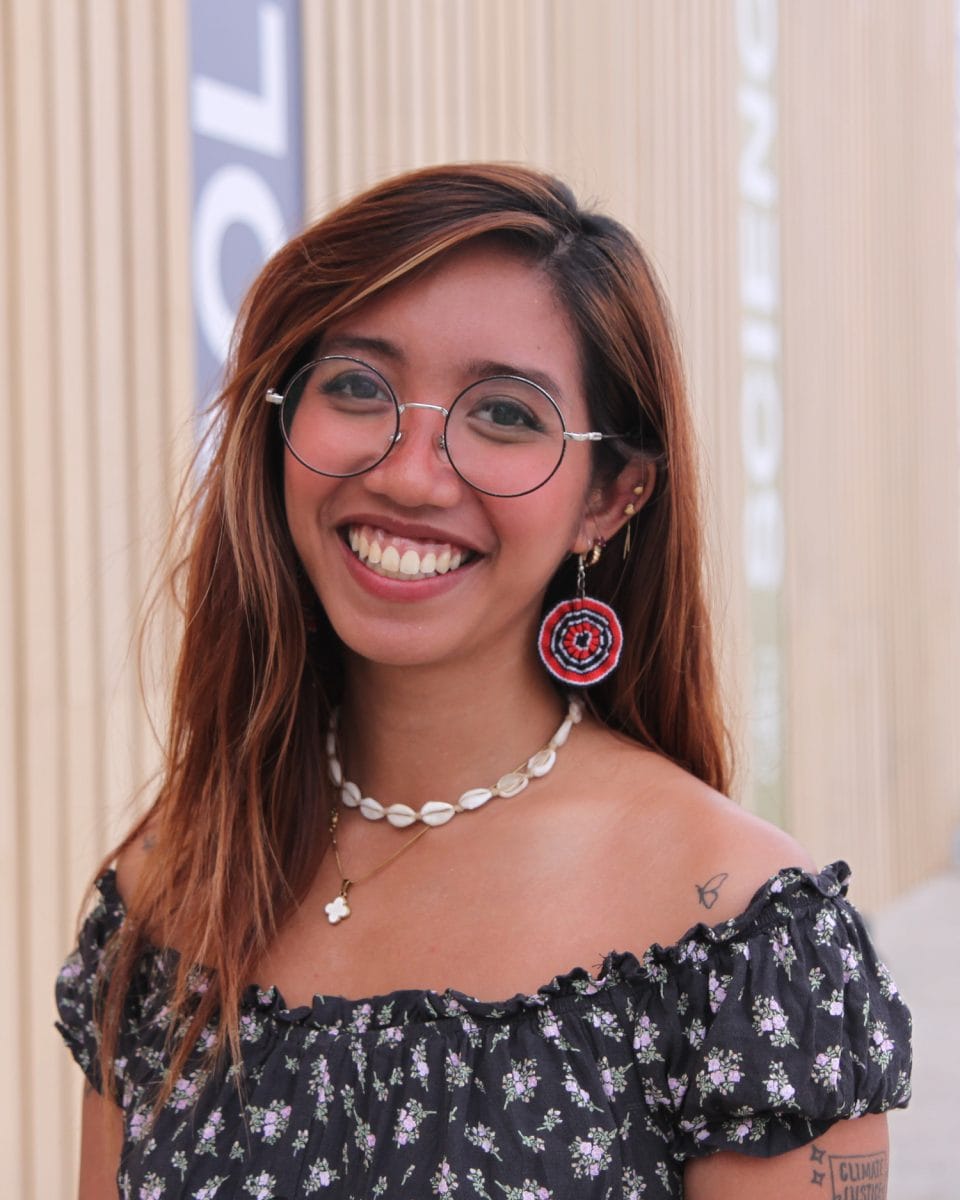 All these young people feel the weight of the responsibility to represent their homes. But the atmosphere at COP27 was far from sombre. Throughout the conference there was energy, camaraderie and smiles. This is no surprise to Mitzi Jonelle Tan. The 25-year-old activist has seen her home country of the Philippines hit by more and more deadly tropical storms, including one that claimed 160 lives just days before COP27 began. She describes being at the summit as "a mix of frustration, sadness, anger, betrayal, fear… but also love, hope, care".
All those emotions come "from a place of love", Mitzi explains. "Love for the oppressed peoples, love for the marginalised people… love for the planet and love for life." So even in those moments where the injustice of climate change and the lack of action from leaders makes her want to cry or scream, she makes an intentional effort to "remember that joy".
After all, the goal is "a world where we can feel safe and free and just dance together and sing together… We want that for each and every single person on this planet."
Support climate justice
Many of the youth activists at COP27 are linked to Fridays for Future, the movement inspired by Greta Thunberg's school strike. Find out more and support them.
fridaysforfuture.org