Meet the surfers as passionate about the environment as they are about catching the next wave.
The streets leading up to Santa Monica are like a countdown to the ocean: 7th Street, 6th Street, 5th Street, 4th Street, 3rd Street, 2nd Street, Main Street, beach. And it's here you can find a very special group of volunteers in action. They're called Surfriders and they get together to combine the two things they love most: surfing and keeping the ocean pristine.

Founded in 1984 in Malibu, California, the Surfrider Foundation was formed by a handful of surfers in order to protest a development happening on Malibu Lagoon that would have jeopardised the surf break there. They won.
Since then, Surfriders has grown into an international volunteer network of activists in 76 chapters from California and Puerto Rico to Europe. In between catching the ultimate wave, volunteers get together for everything from beach clean-ups to helping kids from inner-city communities access and enjoy the ocean, as well as advocating for clean water… all the way to the White House, surfboards in hand.
Imagine5 hit the beach to talk to five members of Surfriders Los Angeles and find out why surfing and activism together are a swell combo.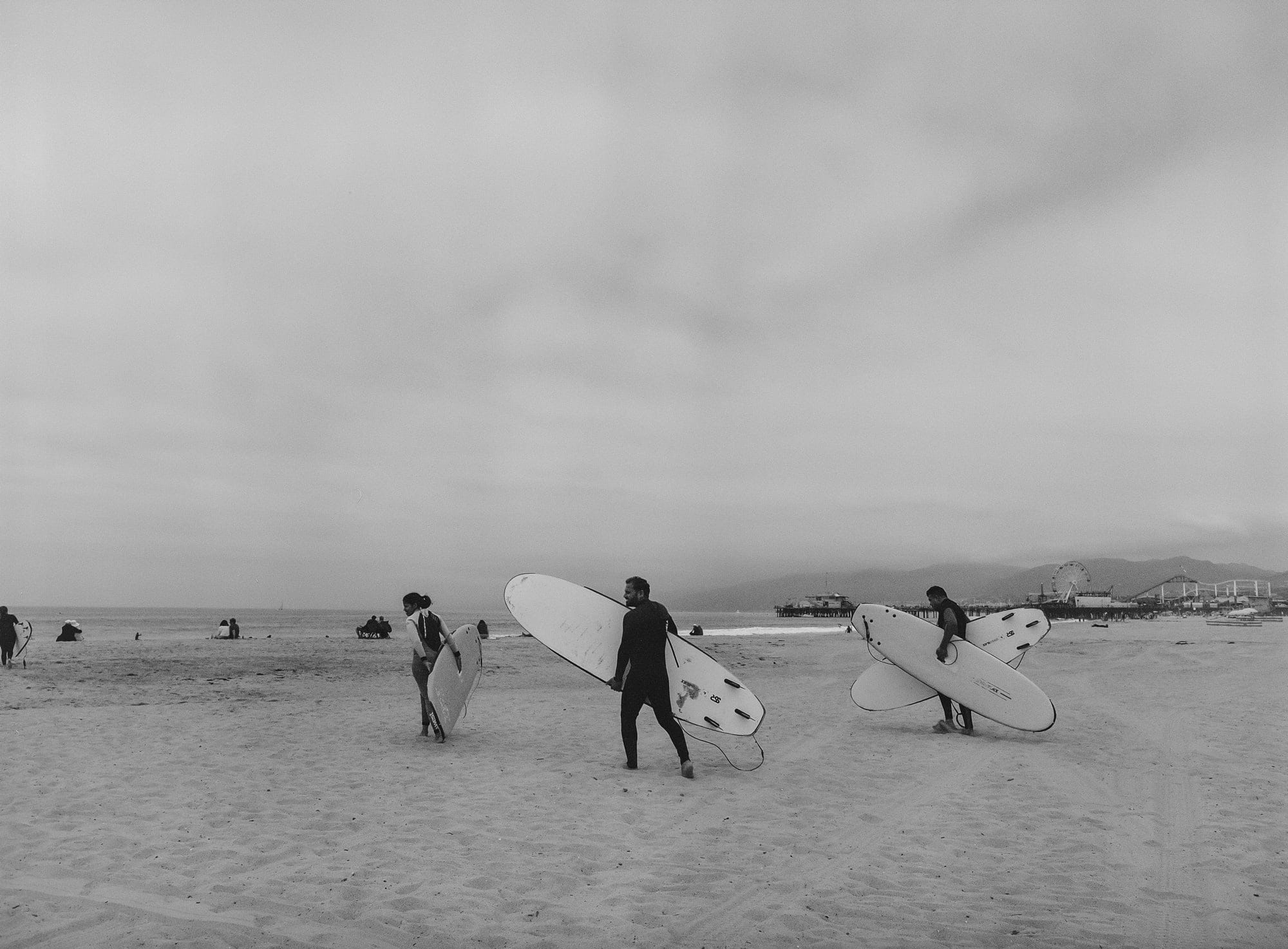 Olivia Munoz 
Originally from the San Fernando Valley, Olivia Munoz grew up in inland California, relatively disconnected from the state's famous beaches. However, in elementary school, it occurred to her that even her actions inland had an effect on the oceans.
"A nonprofit came out and it was telling us about the storm drains and how they all lead to the ocean," Munoz says. After that, she would make the connection every time, sparking a lifelong interest in water quality that later led her to study oceanography at Cal Maritime, graduating in 2022.
Munoz found Surfriders right before the pandemic, while she was volunteering with a variety of other nonprofits. She recalls being intimidated at first, because she wasn't a big surfer, but she soon realised that surfing was not a prerequisite to joining the organisation. Munoz soon found her niche in Surfriders' Blue Water Task Force, a volunteer-led water quality testing and advocacy program which trains everyday people in conducting water quality assessments.
"You guys are a part of an elite group," Munoz explains to her volunteers. "There are students out there that are studying this, that are craving this hands-on experience." You don't have to be a scientist, anyone can join the task force. "One of my co-leads, Renee, she's a tax accountant. But it's her passion. She just came one day and learned how to do it."
The Blue Water Task Force of the LA chapter conducts tests on 10 beaches every two weeks. Results are then made available to the public through the task force's website, and also get sent out to the county and the city. If a lot of bacteria is indicated, then the city gets flagged and they come out and do full testing to determine whether or not the beach needs to get closed down or initiate warning signs.
For Munoz, her work with Surfriders is an opportunity to not only apply her degree and enable others to understand the importance of water quality testing, but it also allows her the opportunity to bring full-circle her impact as a valley kid. 
"The trash is coming through the river, that means the inland and the watersheds," Munoz said. "But communities don't realise just how impacted the ocean is, but also how the inland affects the ocean as well. Inland communities often don't feel connected to the water because of money, distance, and also skintones."
Jerry McDonell
Having moved to California from Wisconsin in the summer of 2019 to "chase the dream" – surfing the ocean waves – Jerry McDonell came across Surfriders during a beach walk.
"They had a beach cleanup northside of Venice Pier," McDonell recalls. "And I just popped my head and started asking questions. What they were up to sounded like something that I was interested in, and I was looking for a community of people to hang out with, so then I just started showing up to their events."
As a volunteer, McDonell plugs in wherever the chapter needs to help, whether that be setting up cleanup events, volunteer registration, sorting through trash, or working with the chapter's One Watershed program, which helps bring kids from underrepresented communities to the beach for a day of surfing lessons.
Surfing is McDonell's favourite thing in the world. "It's the perfect opposite from my day job, where I sit working on a computer inside," he said. "Surfing is exercise, it gets me out active in nature, being surrounded by water always feels nice. And then the actual act of surfing is almost indescribable in a sense."
Before joining Surfriders, McDonell had not really been involved in environmental action, though it was something that always resonated with him. Even in Wisconsin, he remembers spending a lot of time in nature, but never felt inclined to act until he came out to the beaches of Santa Monica and Venice and saw how much trash there was.
"They're called upstream effects: impacts that happen far away that find their way to the beach and become a problem," he said. On cleanup days, McDonell has found syringes, knives, and condoms lying around. 
For McDonell, one of the most surprising outcomes of working with Surfriders has been the educational aspect – all he's learned about the environment – as well as the sense of being part of a community and the strong friendships he has made. He's happy to help maintain the health of beaches, so that he can continue surfing and also bring the joys of surfing to others.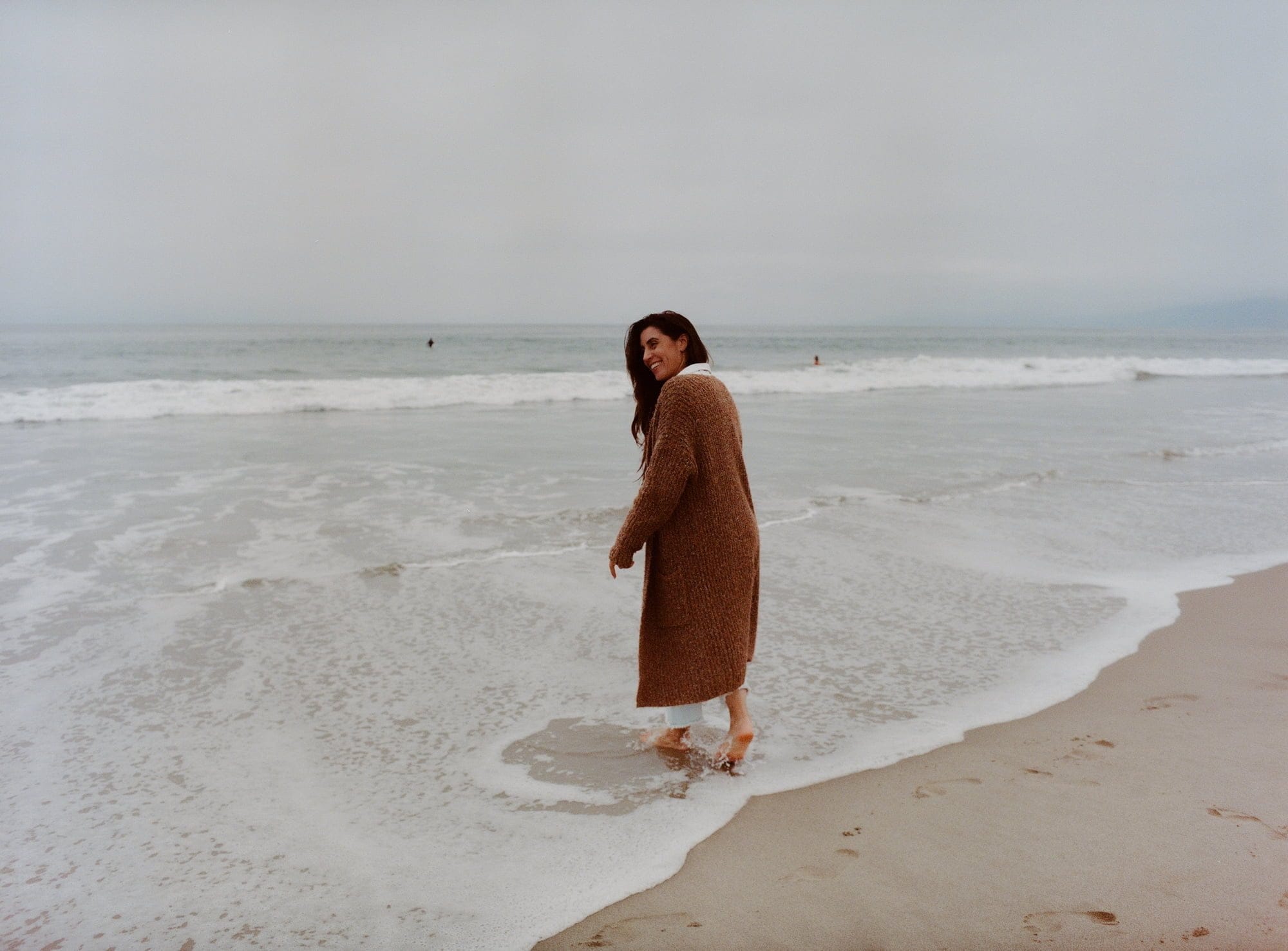 Eugenia Ermacora
Growing up in Argentina, Eugenia Ermacora would spend summers with her parents on the beaches of Brazil. She's been an ocean-lover and an environmental advocate since she was a little kid, sharing the story of how her small Argentinian town was threatened by a paper plant that was to be built alongside the community's river. The plant would have polluted the river and threatened its biodiversity.
"I was very conscious of water pollution, and then when I started diving and really connecting with the underwater world, I saw the beauty and then I saw trash," Ermacora says.
Describing surfing as "a calling," she got to know Surfriders through a friend and was initially involved with its Ocean Friendly Restaurants programme, which recognises the role restaurants have to stop plastic pollution from entering the ocean. She became the chapter's chair soon after.
She has particularly been involved in policy work, even heading out to Washington D.C. to lobby for anti-pollution legislation. "That was very empowering for me because I was able to, as a constituent, raise up my voice and talk to our representatives," she said. "I was representing our community on issues that really matter."
Ermacora was advocating for the Break Free From Plastic Pollution Act, a proposed law that would regulate the production of single-use plastic. Forty per cent of all plastics are created to be used just once, making them a significant contributor to pollution.
Ermacora has not only felt empowered professionally through her campaigning work with Surfriders, but personally, her advocacy inspired her to quit her former job in fashion in the entertainment industry. After she became involved with Surfriders, she decided to go back to school and earn her certificate in sustainability from UCLA Extension, the university's continued education institution. She now works for a zero-waste company.
She is proud of the impact she can create, inspiring people locally to take action, even all the way in her hometown in Argentina. "They heard a story about me here and I inspired some of my friends from childhood to get into ocean and water protection. That was very humbling and very special."
Grant Mitts
Grant Mitts joined Surfriders as a way to meet new people. He had been here for eight years but found himself with fewer friends after the pandemic ended. "It's hard to meet people in LA sometimes, but if you just go out and look, there are opportunities."
He's surfed before, but not frequently, finding it much more fun when done with friends. That's when Surfriders came in. Some of its events attract nearly 200 people, so it's a way to meet folks from all walks of life, while also helping to keep beaches clean.
"I'm proud of how much I've gotten better at surfing, because I've got a lot of friends that will go out with me and we'll have fun," he says. When surf days are really good, he often wakes up at 5:30am or earlier, to beat the crowd. "We'll also do stuff outside of surfing, too, which has been a blast. I've gone to several concerts with people and have got some more lined up ready to go."
The community Mitts has been able to join and create for himself at Surfriders even inspired his mom to get involved with her local Surfriders chapter. 
"She's retired so she's just like, 'Well, that job just ended. I'm going to spend my time doing volunteer work with the Maui chapter. It was super cool."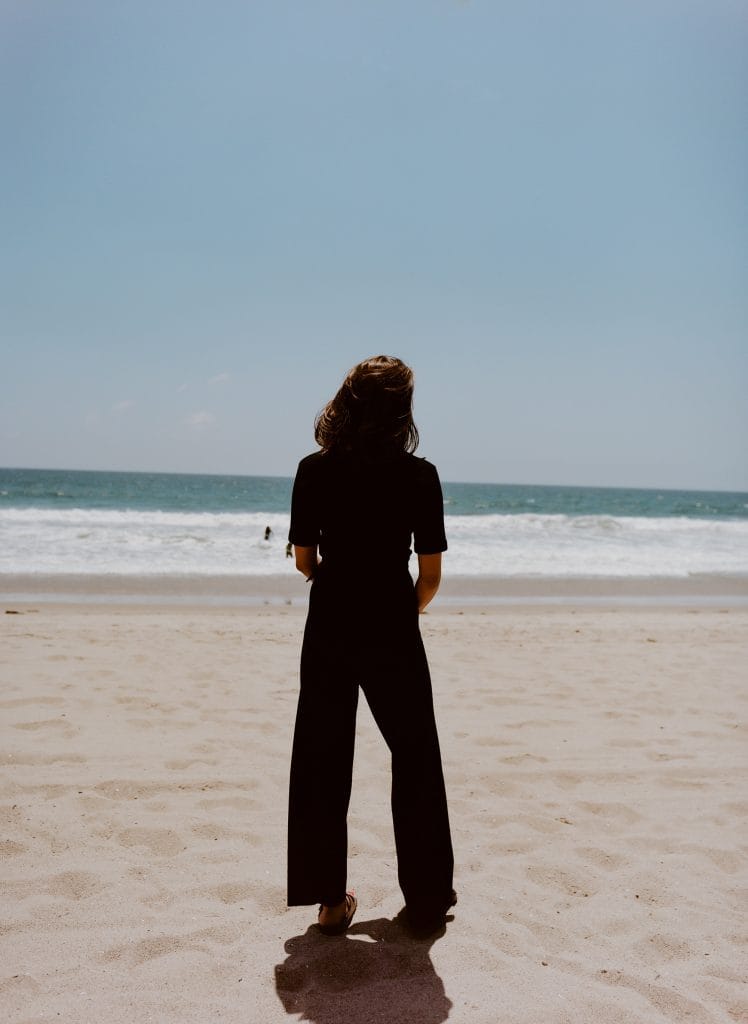 Tatiana Vaz 
Though she was born near Laguna Beach, California, Tatiana Vaz grew up in Washington D.C. When she moved back to the Los Angeles area to study she knew she wanted to reconnect with the oceans she was born by.
"I started going surfing with some friends, and it's very therapeutic for me just being able to sit out in the water and float," Vaz said. "It's kind of like a safe space for me whenever I want to escape the craziness of LA."
It's her own connection to surfing and the ocean that inspires Vaz's work with Surfrider LA's One Watershed Program, a beach access and equity initiative that brings youth from underrepresented communities in LA to the local beaches for a day of surfing lessons. The programme also includes educational conversations about marine and coastal environments.
"I think there's this common misconception that if you live in California, and you're from LA, you go to the beach all the time; you're an incredible swimmer," Vaz said. "And that's a reality for some people. But it really shocked me to hear that there are people that have lived in LA their entire lives and have stepped foot in the water maybe once in like 20, 30 years."
Common obstacles include: finding time outside their jobs to go to the beach, transportation costs, parking costs and gear costs. 
She sees the One Watershed programme as an opportunity for kids to know what they are capable of, through experiencing the ups and downs of learning how to surf. It's also a way to explore the ocean as a place of calmness and outlet for physical and mental health – which these communities often don't have easy access to. In order to put these day camps together, One Watershed partners with different organisations across Los Angeles County such as the Salvation Army, Los Courage Camps and the Black Surfers Collective. 
For Vaz, the One Watershed program and Surfriders' overall goal of increasing beach access is essential to the mitigation of climate change and ocean pollution. "When you have fantastic experiences in the water, you're more likely to want to protect the ocean," she said.
For her, it's a way of giving back to communities that did not grow up with the same privileges she had. "I enjoy giving back and it's something that brings joy to my life and I love the people that I work with and I love kids, so everything aligned with this programme," she said. "They're all such incredible humans that dedicate their lives to helping others and it's a really fantastic community to be a part of."
Join Surfriders
Interested in finding out how you can be a Surfrider too? Find a local chapter near you.
Dive in