A series about positive tipping points in the climate crisis.
Produced by Positive News and Imagine5.
An activist, a professor and the lead singer of A-ha drove a makeshift electric car across Norway in the 1980s, skirting road regulations, to make a point to the government that policies around EVs needed to change. The surprising part? It worked.
The halcyon days of the mid-80s – ripped jeans, hair mousse, and that tune: A-ha's Take on Me, blasting from radios, lighting up MTV.
The lyrics to lead singer Morten Harket's shrill chorus may be unforgettable for anyone of a certain age, but less well known is the band's role in kickstarting an electric vehicle (EV) revolution back in its native Norway.
Today, in place of homegrown synth-pop, it's the Scandinavian nation's plug-in car sales topping global charts, with EVs outselling fossil fuel-powered vehicles by four to one – the highest market share in the world. According to some estimates, the country crossed the tipping point – which analysts say is when EV sales reach 5 per cent of total car sales – back in 2013. What got the ball rolling was in part a joyride-with-a-mission that started over 30 years ago by a couple of environmental upstarts, and a little help from A-ha.
Architect Harald Røstvik's environmental awakening was sparked in the mid-70s, when his homeland was in the grip of the North Sea oil rush. Instead of joining in, he rebelled, his ideas making him an outcast.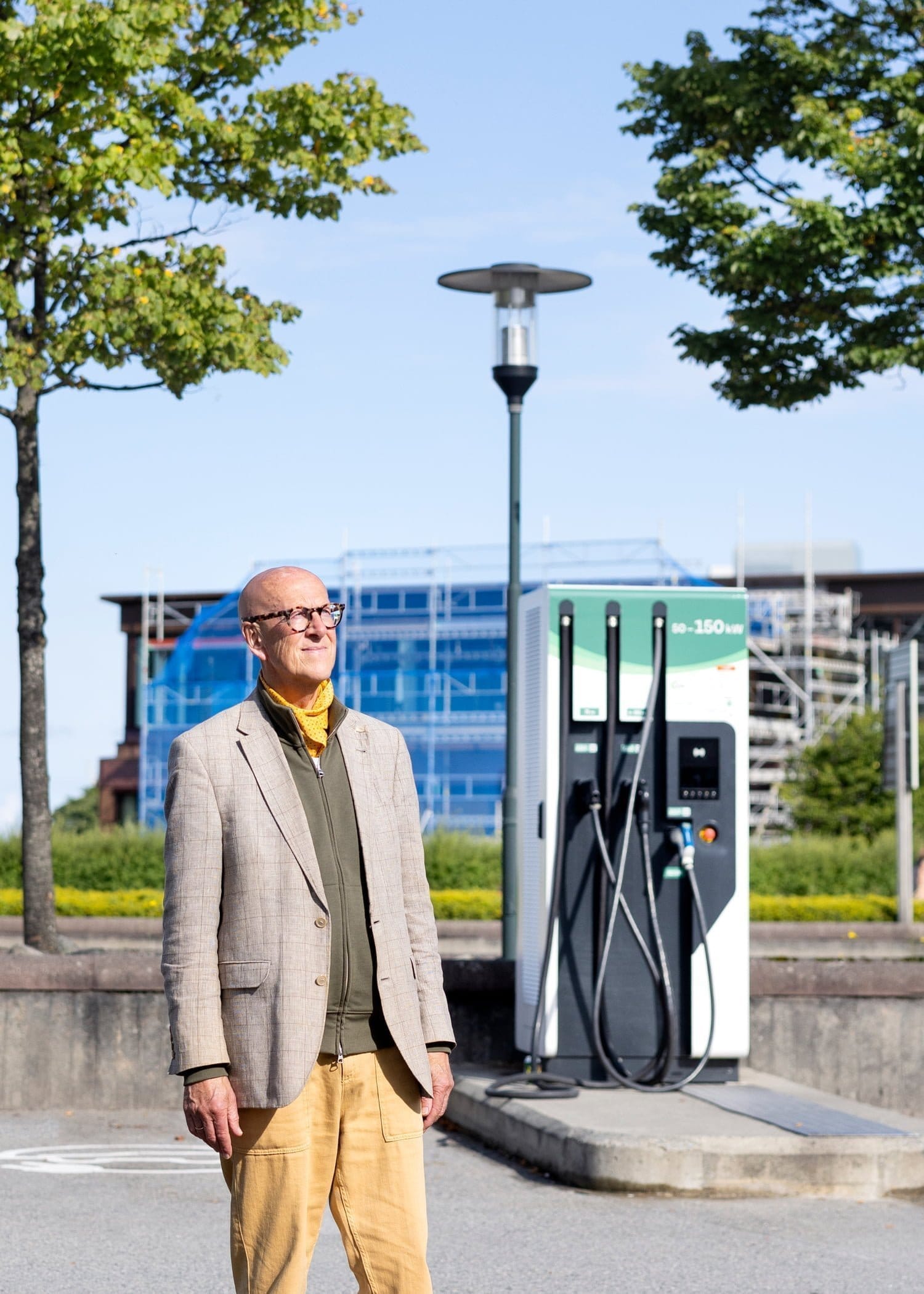 "Everybody was running where the money was," says Røstvik, now a professor in urban design at Norway's University of Stavanger. "I went in the opposite direction, I became kind of an alien. I was ridiculed, so I started working in other countries to survive."
In 1985, Røstvik's travels took him to Switzerland's Tour de Sol, a solar-powered car rally across the Alps. A-ha, meanwhile, was at the height of its global fame. "The band wanted to donate some money to an environmental organisation, but most of them were about preserving trees," recalls Røstvik. When they asked his advice, he proposed a provocative new protest group called Bellona, which was reaping headlines in Norway at the time, with a string of exposés revealing hazardous waste dumps.

Røstvik invited Frederic Hauge, the co-founder of Bellona, Harket and A-ha keyboardist Magne 'Mags' Furuholmen to the Tour de Sol. The press lapped it up, and the four capitalised on the attention by forking out £10,000 of their own cash – £25,000 in today's money – on a prototype electric car.
The Larel Wil 202 was based on a converted Fiat Panda with the back seat ripped out to accommodate a massive bank of batteries. Taking two days to charge and with a range of just 40 miles, on paper it sounded like a terrible joke. Ultimately though, Harket and co had the last laugh.
After shipping it back to Norway, they did what any self-respecting pop group would do and began breaking rules – cruising in bus lanes, blasting through toll booths without paying and parking illegally wherever they fancied, all while calling for tax breaks and incentives for green motoring.
Without A-ha's star quality, the stunt might never have accelerated out of first gear. "Because we had Morten and Mags, we got enormous attention," recalls Hauge. When we didn't pay the fines, they confiscated the car to sell at auction, but no one was interested in a rebuilt Fiat Panda with a range of 40km. It happened many times and we always managed to buy it back."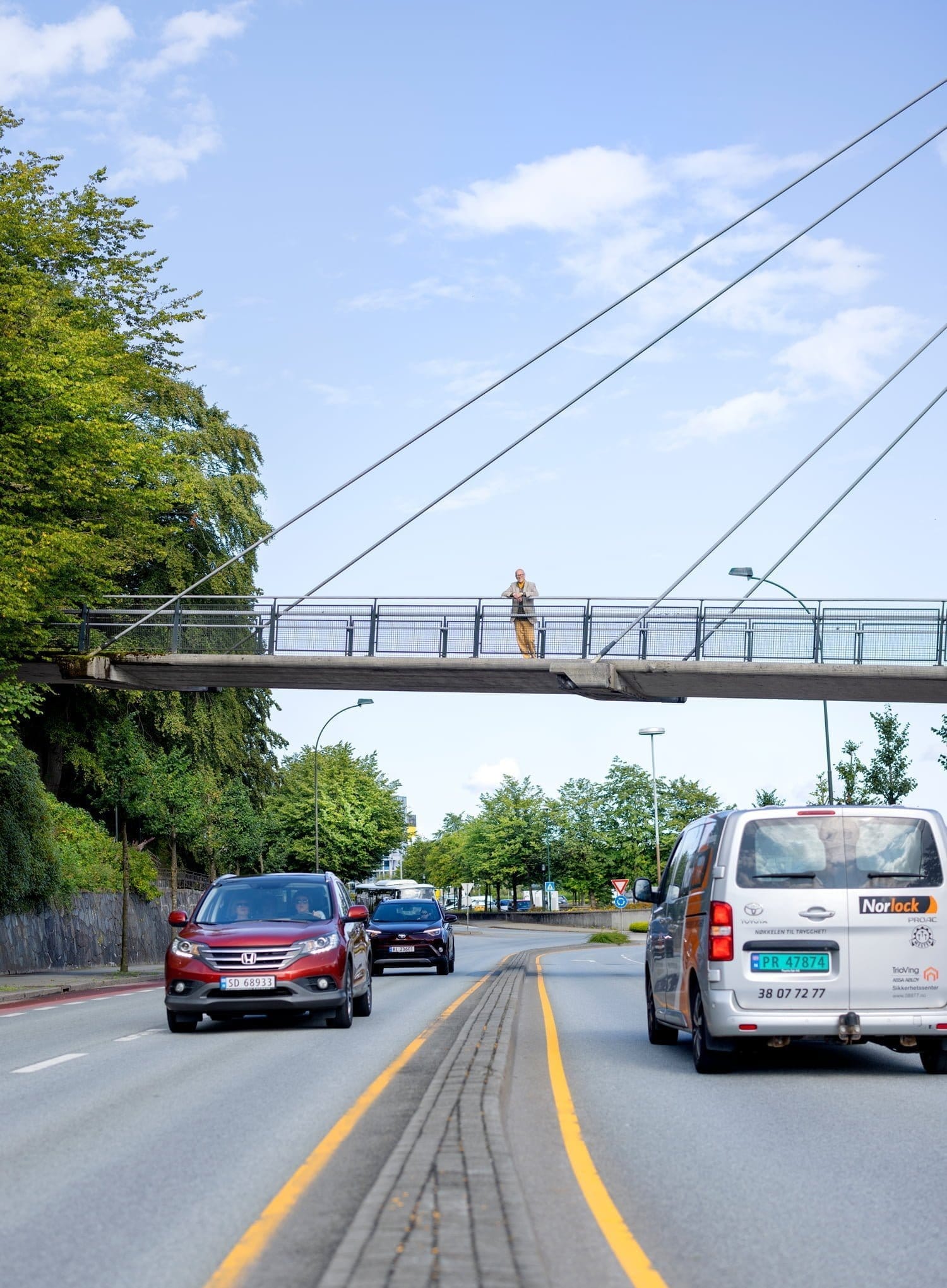 Over the next decade, the Norwegian government caved. "We broke them and embarrassed them," says Røstvik. "We showed them there was an interesting technology here, but it needed incentives and was going to cost money."

In the late 1990s and early 2000s, those incentives started to materialise in the form of free parking and charging for EVs, toll exemptions and tax breaks. EV drivers got access to bus lanes and could ride ferries for free – measures mostly still in place today.
"Thirty years ago, there was laughter all around. Electric vehicles? Never. And look where we are now"
Harald Røstvik
Røstvik went on to make waves in sustainable design, merging transport electrification and his skills as an architect to envision the cleaner, greener cities of tomorrow. But his professional standing has been hard won.

"We took a hammering for being idiots," he says. "I was hammered by my own colleagues in architecture for collaborating with unserious people like pop stars. I was almost excluded from professional bodies. "That's the game that's played if you take on huge economic interests like oil. If they could kill you, they would – and I'm not joking."

For Hauge, after 30 years of activism, the wheel has turned full circle. He's so close to Tesla he's been known to borrow Elon Musk's personal Roadster, and is poised to launch battery manufacturer Morrow Batteries as a subsidiary of Bellona. "When I start on something, I don't stop," he says. "I follow it for many, many years."

Norway's electric vision is spilling over into other forms of transport, too – boats, and short-hop flights, for example, but Røstvik believes the real progress has been in mindset. 
"Thirty years ago, there was laughter all around," he recalls. "Electric vehicles? It will never be realistic; solar energy, never; wind power – a joke. And look where we are now. Everything has changed."
Three ways to get the EV wheels turning where you live
Get active

"It's very rare that you can take on a nation like we did," says Røstvik. "You need a lot of strong people around you. But you can take on a local community." He suggests getting active in local media and speaking to local councils to demand electrification and charging points in public places and petrol stations. "You need fast charging stations spread out throughout the country," says Røstvik. "But start with where you live, where you know the politicians and can begin to at least approach them."
Vote with your wallet

Change happens when consumers demand it, says Røstvik, which means demanding EVs from manufacturers and car showrooms. "Show them they can make money on this," he says. "Vehicle suppliers in Norway ridiculed EVs, now they make more on them than fossil fuel cars. It's been a complete U-turn."
Boost local, renewable energy

Norway is 96 per cent powered by renewable hydroelectricity, meaning its EV infrastructure had a head start over fossil fuel-reliant countries like the UK. "Electrifying the transport fleet in Norway was easy compared to many other countries," says Røstvik. However, the UK is well suited to generating solar energy, he adds. "Push for local energy production. Push for solar on public buildings and make it mandatory on big warehouses and factories – you have roof space there which is enormous. You can rent that space out, or the owners can get some support to install solar. It's good business!"

Imagine5 and Positive News
At Imagine5, we believe in the power of many, and are thrilled to collaborate with Positive News through storytelling and sharing curated content, as a way to build connections and amplify our impact among a community interested in change.
Visit Positive News