Discover easy, delicious plant-based dishes and cut down on food waste in our new cooking mini-series with celebrated chef and author Max La Manna. In three episodes, you'll learn how to whip up a full three-course meal for friends or family.
Imagine digging into a plate of caramelised butternut squash and freshly made stuffed mushroom ravioli that's been smothered in a creamy butternut squash sauce. This is what Max La Manna is serving as the main course in the second episode of Imagine5's video series celebrating seasonal plant-based dishes using ingredients that are always left behind.
This recipe incorporates a ton of good-for-you seasonal butternut squash, so not only will your tastebuds be happy, but you'll be getting a full serving of veg as well. The recipe uses every part of the squash, including seeds, pulp and skin – nothing is going to waste! 
In episode 2, you'll discover how to…
-Make handmade ravioli *without the egg*
-Make a creamy butternut squash sauce (seeds and all)
-Waste less food
…and host a party for hungry friends!
Amazing health fact
Did you know that butternut squash is rich in zinc, which makes it great for boosting your immune system and combating the effects of stress?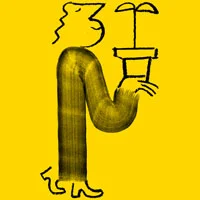 Support Imagine5
We're able to tell stories like this because of people like you. Join others from around the world in supporting Imagine5's mission towards a sustainable future. Become a member, or donate what you can. Join today and receive our latest magazine for free.
Stuffed Mushroom Ravioli with Creamy Butternut Squash Sauce
Pasta
400g 00 flour, plus more for dusting (or semolina for dusting)
pinch of ground turmeric
200g aquafaba
salt

Filling
2 tbsp olive oil
2 tbsp plant-based butter
400g mixed mushrooms, roughly chopped
2 garlic cloves, minced
1 tbsp thyme leaves
200g vegan cream cheese
zest of 1 lemon

Butternut squash sauce
1 1/2 butternut squash, roasted (seeds and all)
300g extra firm tofu
20g fresh parsley
zest and juice of 1 lemon
2 tbsp nutritional yeast
2 tbsp tahini
2 tsp Dijon mustard
4 tbsp olive oil
1 tsp ground nutmeg
Instructions
To make:
1. First make the pasta. Add the flour to a bowl or a stand mixer, along with the turmeric and a pinch of salt, and mix well. Make a well in the middle of the flour and pour in the aquafaba. Use a fork to draw it together. Don't worry if it looks a little dry, it'll come together – trust me! Use your hands to knead the mixture, then tip it onto a lightly floured work surface and knead for a further 5-10 minutes until you have a super soft ball of dough. Place in a bowl, cover with a damp clean tea towel and set aside.
2. Make the mushroom filling. Add the mushrooms to a frying pan over medium heat. Cook the mushrooms for 5–10 minutes, until the mushrooms are golden, and all their liquid has evaporated from the pan. Add olive oil, plant-based butter, a generous pinch of salt, garlic and thyme, and cook for 2 minutes, then remove from the heat and allow to cool. Tip into a bowl with the vegan cream cheese and lemon zest, stirring to combine. Pop it in the fridge until you're ready to fill your pasta.
3. Make the butternut squash sauce. Cut both butternut in half. Cut one half into cubes. For the cubed pieces, add olive oil, salt, pepper, nutmeg and smoked paprika. The remaining butternut is going to get blended, but first, drizzle a bit of olive oil and a pinch salt. Roast in the oven at 180C fan for 30 minutes. Add the roasted large pieces of butternut to a high-speed blender with the olive oil, tofu, parsley, the lemon juice, nutritional yeast, tahini, Dijon mustard and nutmeg. Blitz until smooth, set aside and keep warm.

4. Line a tray with a little flour or semolina and lightly flour the work surface. Cut the pasta dough into quarters. Take one quarter and roll through your pasta-making machine – you want to take it to 2–3mm thickness, so it's thick enough to hold the filling. Roll to a sheet approx. 40cm long, then cut the sheet into 3 rectangles on the work surface.
5. For each rectangle, add 1-2 heaped tablespoons of the filling on one side, leaving a generous border, then fold the other side over and press to seal with your fingers. Use a knife to cut rustic shapes of your ravioli. Set aside on the lined tray to slightly dry for a few minutes and repeat with the other rectangles, making 3 large ravioli per person. Repeat with the rest of the dough.
Tip: When you seal the pasta, make sure to press around the filling to release any air otherwise it could burst openas it cooks.
6. Bring a large pan of salted water to the boil. While it's coming to the boil, add the 4 tablespoons of olive oil to a large frying pan over a high heat. Add sage leaves and fry for 1 minute on each side until crispy.
7. Drop the pasta into the boiling water and cook for 1-2 minutes, until soft, then use a slotted spoon to remove.
8. Spread the butternut squash sauce onto the base of the plate. Top with the pasta and spoon over the cubed butternut squash pieces, the leftover pangrattato from episode one and crispy sage leaves.
Fun fact: The first time I made pasta I was 5 years old, then I didn't make it for another 20 years.
Tasty tips galore
Check out more of Max La Manna's delicious plant-based, low-waste recipe ideas here.
Find out more
---
We're able to tell stories like this because of people like you. Join others from around the world in supporting Imagine5's mission towards a sustainable future. Become a member, or donate what you can. Find out more here

---