Whether you are cutting out or cutting back on meat for your own health or the health of the planet, here are 10 easy plant-based food hacks that don't compromise on flavour.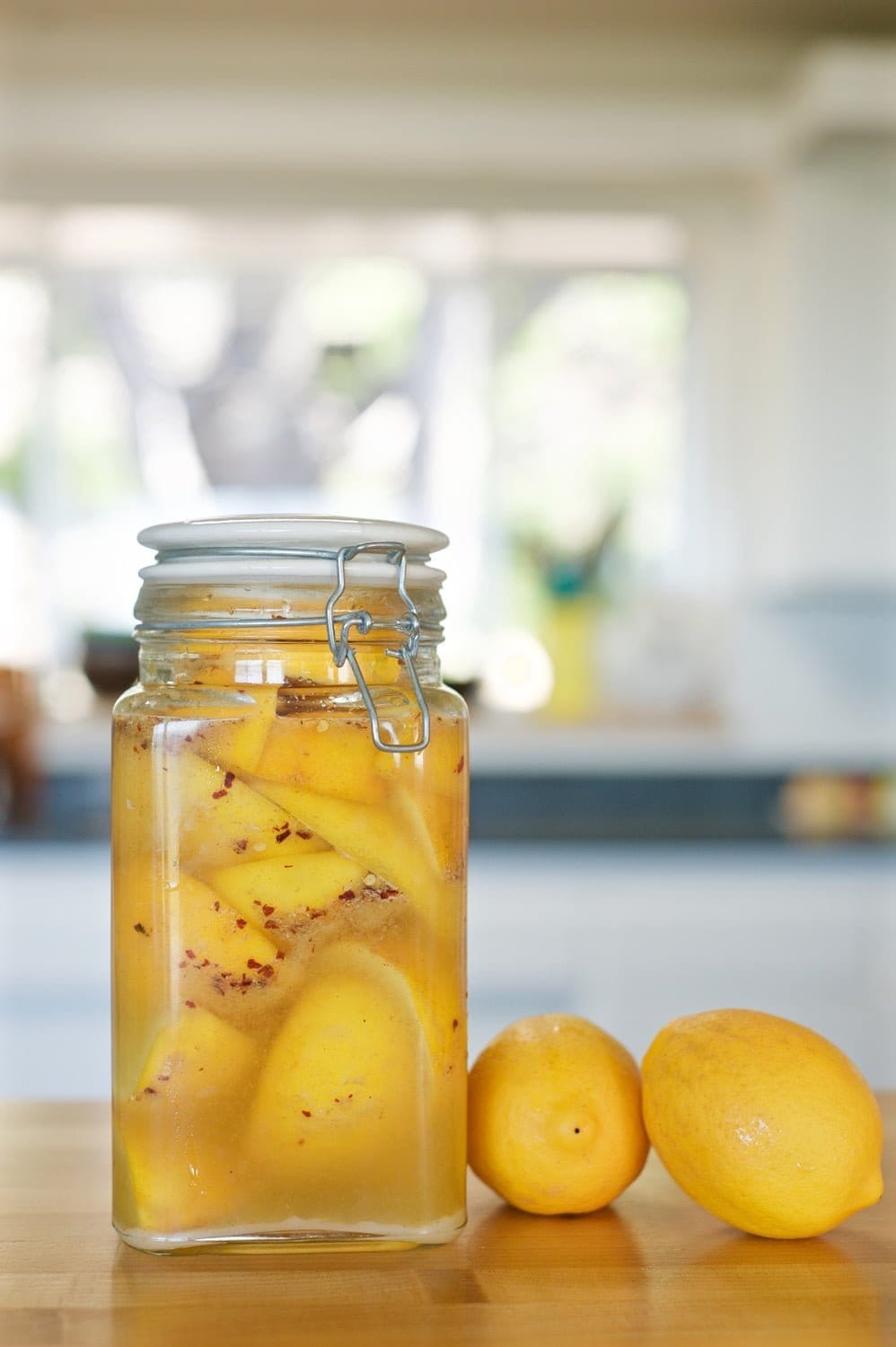 1. When in doubt, add lemon
Lemons have been described as a universally useful seasoning, and we'd have to agree. A squeeze of lemon juice or a grate of zest can elevate all the flavours in a dish. From savoury sauces and creamy dips to sweet berry pies, the citrus fruit delivers that bright zing you can't quite put your finger on but would immediately notice if it wasn't there. How? Lemon juice contains citric acid, which cuts through richness and heaviness and gives food a fresh, clean taste. Acidity also increases salivation, which is necessary for your taste buds to perceive flavour. In other words, lemons literally make your mouth water.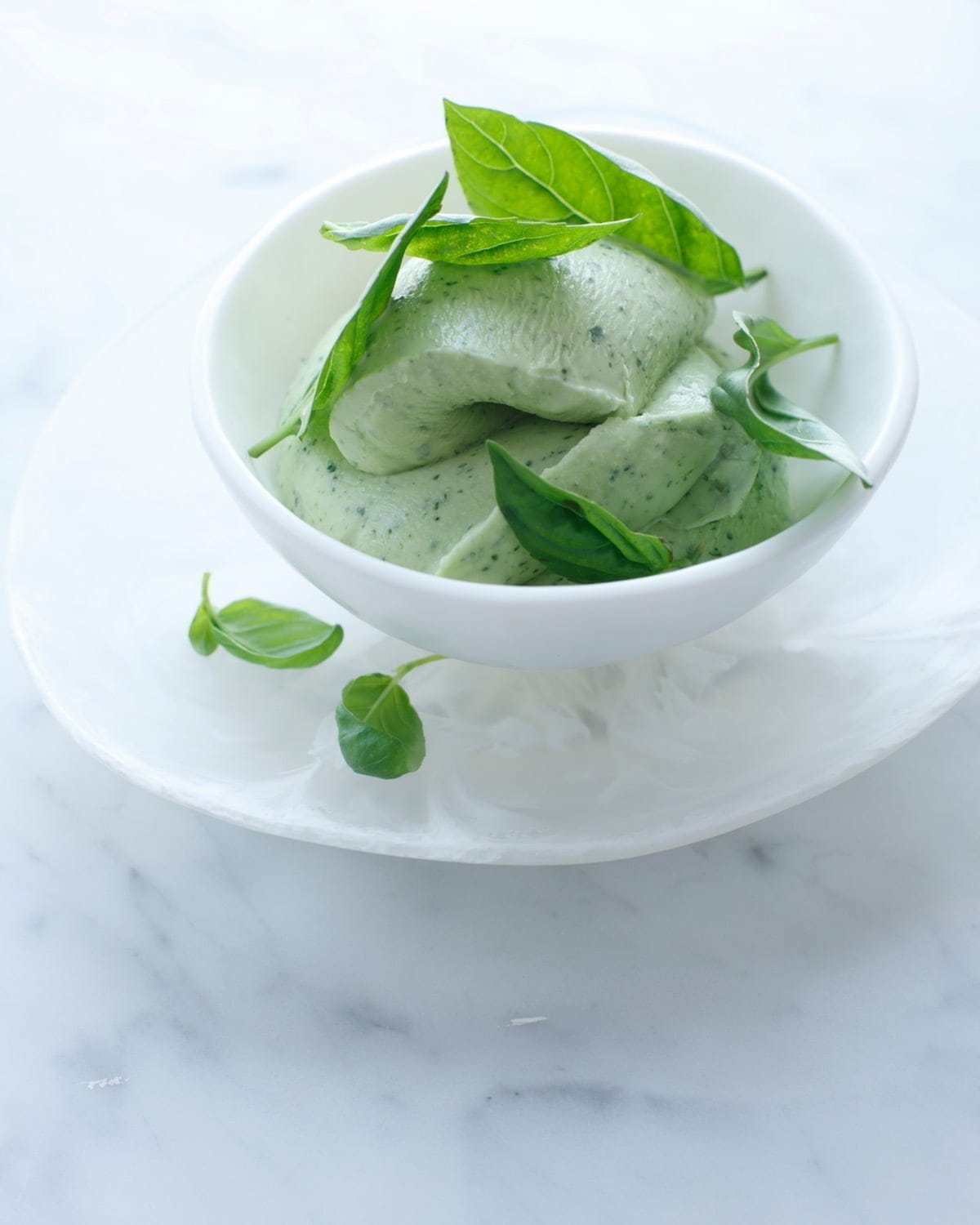 2. Superb herbs
Fresh herbs can take a meal from mediocre to marvellous in a few sprigs. They add life to dull dishes, make attractive garnishes and contain valuable nutrients. Although dried herbs can be an easier option, they're not the same. Chefs agree fresh is best. Dried herbs deteriorate over time and nutrients tend to be lost in the drying process. The good news is that basil, oregano, rosemary, thyme and many other herbs can be grown indoors year-round. Unsure where to start? Herb blends, like Argentinian chimichurri (with plenty of fresh parsley and garlic) and North African chermoula, (with coriander as the star ingredient) complement a range of foods and are hard to get wrong. What's more, many herbs traditionally associated with savoury dishes add colour and aroma to sweets too. Think basil ice cream, thyme scones and rosemary fruit salad.
3. The power of pesto
Although the basil-based version of pesto is still the best known, this bright, fragrant sauce can be made from virtually anything. This includes carrot tops, beet greens and celery leaves, which is a great way to use up odds and ends in the fridge and reduce food waste. The traditional pine nuts can also be replaced with walnuts, almonds or any other nuts lurking in the cupboard. While we often reach for pasta when it comes to cooking with pesto, it adds tremendous flavour when dotted on a pizza base, mixed into mashed potatoes or smeared on bread.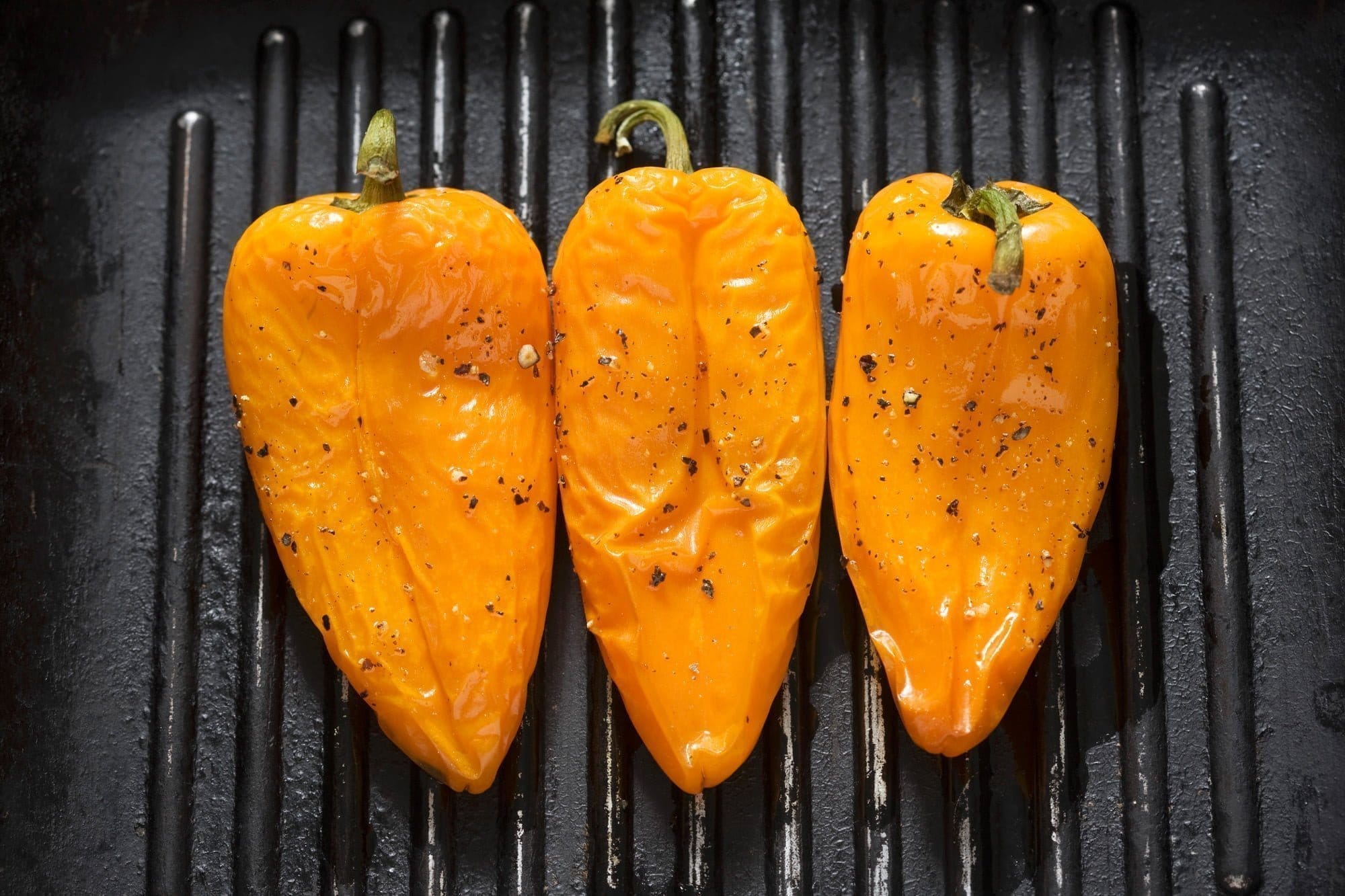 4. Smoke without fire
Want a smoky hit without having to fire up the BBQ? Many vegetables taste better when tossed on a grill pan. Aubergines – the main ingredient in baba ghanoush – are an obvious choice, but beetroots, cauliflower, fennel and even Little Gem lettuces all work well. Neutral cheeses like halloumi as well as tofu and nuts can also benefit from a bit of char. For a quicker alternative, skip grilling and add smoked paprika powder or a dash of liquid smoke to the dish instead. Liquid smoke – literally smoke from burning wood that has been condensed into a liquid – is increasingly available in supermarkets and online.
5. Switch water for wine
If you're looking to create a plant-based version of a meaty dish, it's often the dish's depth of flavour you'll want to capture. Wine can help, especially if the dish needs to simmer for a while. So, switch water for wine where possible. White wine adds complexity to light, creamy dishes, while red works best for soups with root vegetables and tomato-based sauces. If you are cooking for children or want to avoid booze for any other reason, vegetable stock makes a good alternative to water too, especially for grains and pulses.
6. The secret sauce
Soy sauce is a staple in Asian fare, but it can add a savoury element to dishes from around the world. Made from fermented soy beans, soy sauce has a potent, salty taste that can amp up stews, pies, sauces, gravies and dressings. In fact, whenever you reach for salt, there's a good chance you can use soy sauce instead. Soy sauce contains gluten, so if you're gluten free, substitute tamari instead, which is similar in flavour and appearance.
7. Mushroom umami
Mushrooms are packed with umami, that intense fifth flavour often associated with meat. Use dried porcinis to add earthiness to soup or lentil ragu or top just about any dish with shiitakes that have been thinly sliced and roasted until crispy. Portobellos are meaty by nature and taste fantastic when grilled whole and eaten like a burger in a bun. Or try stuffing them with a soft cheese, fresh herbs or anything else you fancy before roasting and serving them as a filling main.
8. Japanese seasonings
Japanese cuisine is a treasure-trove of plant-based seasonings that add flavour, colour and texture. One of our favourites is shichimi togarashi, a punchy blend of dried seaweed and spices, typically red chilli peppers, peppercorns, dried orange peel, black and white sesame seeds, poppy seeds and ground ginger. Shichimi togarashi can be bought from Asian supermarkets but is also easy to make at home, dialling the amount of chilli pepper up or down to suit your heat preference. In Japan, the seasoning is commonly sprinkled over noodles, steamed rice, eggs and vegetables, added to marinades and used in rubs, soups and salad dressings. However, it's so versatile, it can perk up just about anything, from popcorn and crackers to chips and dips.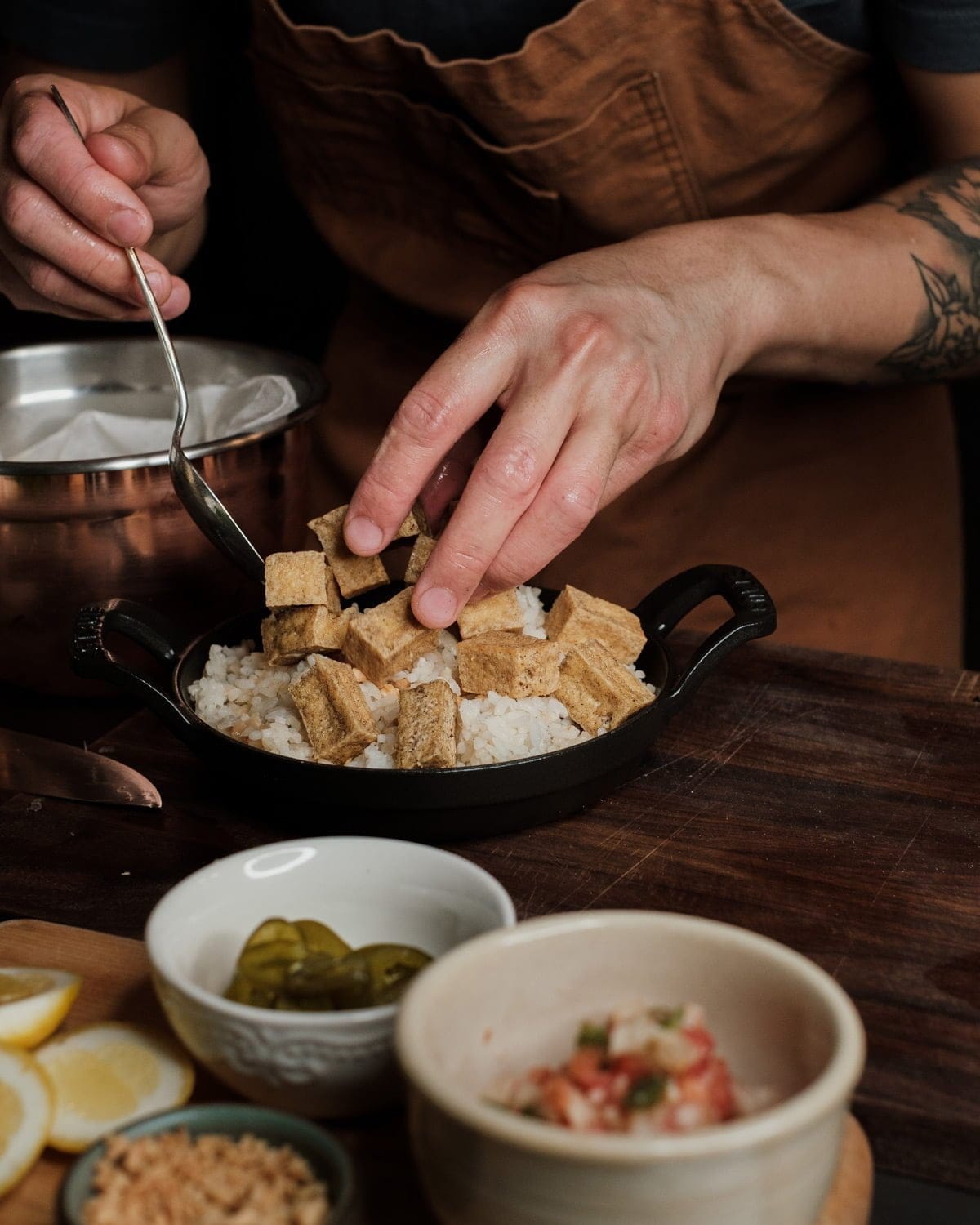 9. Find your meatless match
Meat substitutes have come a long way in recent years, both in terms of flavour and variety. Tofu, tempeh and seitan are already firm favourites with many, but they are increasingly being joined by meatless alternatives intended to mimic the taste and texture of the real thing. Try a few of the options out there, like soy mince, faux chicken chunks and lupin burgers, to find what works for you. Impossible Foods and Beyond Meat are two of the best-known brands currently on offer, producing vegan versions of ground beef, chicken nuggets and sausages.
10. Treat meat as a condiment
If you're not ready to give up meat completely, treat it like a condiment, rather than building a meal around it. One diced chicken breast can flavour a whole pan of fried rice, for example. Or crisp up prosciutto and toss it into a giant salad. Bacon is particularly adaptable. A couple of rashers can be crumbled over a vegetable gratin, mixed into pasta or add depth to omelettes, soups and quiches. This strategy may require some creativity initially, but you could find yourself adding a new line-up of tasty, planet-friendly dishes to your repertoire.
Main photo: Andrew Scrivani / ANP
More mouthwatering ideas
For more great plant-based inspiration and recipes check out Love and Lemons, a scrumptious food blog that lets you search by meal type or ingredients.
Read more
Join 5 and chef Abi Fox for an online interactive cooking class that supports your health and the earth on Sunday 23 January. It's free!
REGISTER NOW
Thoughts from our community
— 23.02.2022
Organic vegetable stock, miso, mushrooms, dried tomatoes, worcester sauce, soy sauce.
Sharon S.

— 07.03.2022
Orange zest can be nice too.
Tammy D.