Discover easy, delicious plant-based dishes and cut down on food waste in our new culinary mini-series with celebrated chef and author, Max La Manna. In this three-part series, you'll learn how to whip up a full three-course meal for friends or family.
Crispy smooshed carrots and miso tofu whip topped with basil oil and pangrattato anyone? That's what Max La Manna is cooking up in the first episode of Imagine5's new video series celebrating seasonal plant-based dishes using ingredients that are always left behind.

Ingredients like carrots.

So, if you have some sad-looking carrots knocking around in the back of your fridge, you're only a short video away from transforming them into a dish worth inviting guests over for.

"I wanted to highlight the humble and often forgotten carrot. This dish allows the carrot to be more than just an average side dish. It's smoky, slightly charred, crispy and a punch of flavour from all the remaining elements. Finally, a carrot dish that can stand all on its own," La Manna says.
Amazing impact fact
Did you know that plant-based diets lead to 75% less climate-heating emissions, water pollution and land use than meat-rich diets?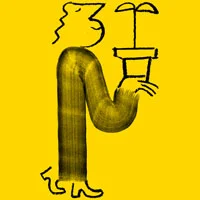 Support Imagine5
We're able to tell stories like this because of people like you. Join others from around the world in supporting Imagine5's mission towards a sustainable future. Become a member, or donate what you can. Join today and receive our latest magazine for free.
Smooshed Carrots with Miso Tofu Whip, Leftover Basil oil + Pangrattato
Smooshed carrots
1kg (2.2lbs) carrots, roughly chopped
Olive oil
5 tbsp tomato paste
1 tsp smoked paprika
Pinch of salt and black pepper
1 bulb of garlic

Miso tofu whip
400g (14 oz) extra firm tofu
2 tbsp white miso
Roasted garlic (from earlier)
1 tbsp apple cider vinegar
2 tbsp extra virgin olive
4 tbsp soy milk
Pinch of salt and black pepper

Basil oil
Large bunch of basil (or any soft herb)
Neutral oil

Pangrattato
1/2 loaf of bread, preferably stale
2 lemons, just the zest
Handful of parsley
3-4 garlic cloves
Olive oil
Salt and black pepper
Instructions
1. Pre-heat oven 175C (350F) fan
2. Parboil the carrots in salted boiling water. Drain completely then toss the carrots in a large mixing bowl with 2 tsp of extra virgin olive oil. Transfer to a lined baking sheet and gently smoosh the carrots. 
3. In a separate bowl, mix the tomato paste, smoked paprika, salt and black pepper. Spread the mixture over the smooshed carrots. Roast in the oven for 30 minutes or until charred around the edges.
4. Meanwhile, let's make our miso tofu whip. Place everything into a high-speed food processor and blend until smooth. Keep in a container until ready to serve.
5. Add a large bunch of basil or any soft herb to a high-speed blender. Add a neutral oil – about 2-5 dl (8-16 oz) – until the mixture is smooth. 
6. Transfer the basil mixture to small saucepan over medium high heat. Once it reaches a gentle simmer, remove from heat and plunge the saucepan directly into a bowl of ice-cold water, stir continuously. 
7. Once cool, pour the basil mixture through a cheesecloth, but make sure you separate, so that you're able to capture the infused oil. Once finished, transfer to a bottle or jar, keep in the fridge until ready to serve.
8. For the pangrattato, add the stale loaf of bread, garlic, parsley and lemon zest to a food processor and blitz to a crumble. Toast in a pan on medium high heat for 2-3 minutes, occasionally stirring. Add olive oil, salt and black pepper, stirring continuously, until crispy. Remove from heat. 
9. To the base of the plate, spread the miso tofu whip topped with the charred smooshed carrots, pangrattato, leftover basil oil and mint.
Tasty tips galore
Check out more of Max La Manna's delicious plant-based, low-waste recipe ideas here.
Find out more