Today, all you need to start investing for impact is a phone and some spare change. 5 looks at the apps and tools making it easier than ever to start trading for good.
What would happen if all of the money invested in the world's stock markets – $95 trillion, according to recent estimates – went only to companies that were doing good?
Businesses that are already doing right by the planet would thrive, and those that are currently operating without a care for our world would have to make big changes. And if they didn't? They'd simply fade into obscurity. The stock market – indeed, the whole world we live in – would look very different.
That won't be an easy change to make, but a number of financial tech businesses reckon they can harness the collective power of our savings accounts to get us moving in the right direction.
How $10 can change the world
There are plenty of apps out there that make investing on the stock market easy for anyone who owns a smartphone and has a little bit of spare cash. And last year Robinhood, the best known of them all, demonstrated the impact that activist investors can have in large enough numbers. Thousands of ordinary people used the app to spend small amounts on shares in ailing video game retailer GameStop, sending its stock price soaring, and leading to huge losses for hedge funds that were convinced the price was going down. It's hard to know what motivated GameStop's rebel investors more: the hope of making a quick buck, or the thrill of sticking it to Wall Street. Either way, the incident – still being debated in lawsuits, congressional hearings and Reddit threads – revealed the stunning impact that can be made by a lot of people with a little bit of money.
"With a $10 investment, multiplied by millions of people, we are going to change the world"
Antoine Argouges, Tulipshare
So why not take this energy, and use it for good? "For far too long, people have never created this link between their money and the companies they're investing in," says Antoine Argouges, the founder of Tulipshare, a platform that lets anybody engage in shareholder activism. "What we want people to realise is that with a $10 investment, multiplied by millions of people, we are going to change the world."
Using Tulipshare's platform, people can pick a campaign, buy as little as one pound's worth of shares (about €1.20) in the company it is targeting, and then exercise their rights as shareholders to make that change. Many people don't even realise this is something you can do: according to Tulipshare's own research, 60% of people with investments are unaware that they are allowed to vote on how a company is run, while the votes of individual investors represented just 28% of all votes at company AGMs – the annual meetings used to set a company's agenda and objectives – in 2020.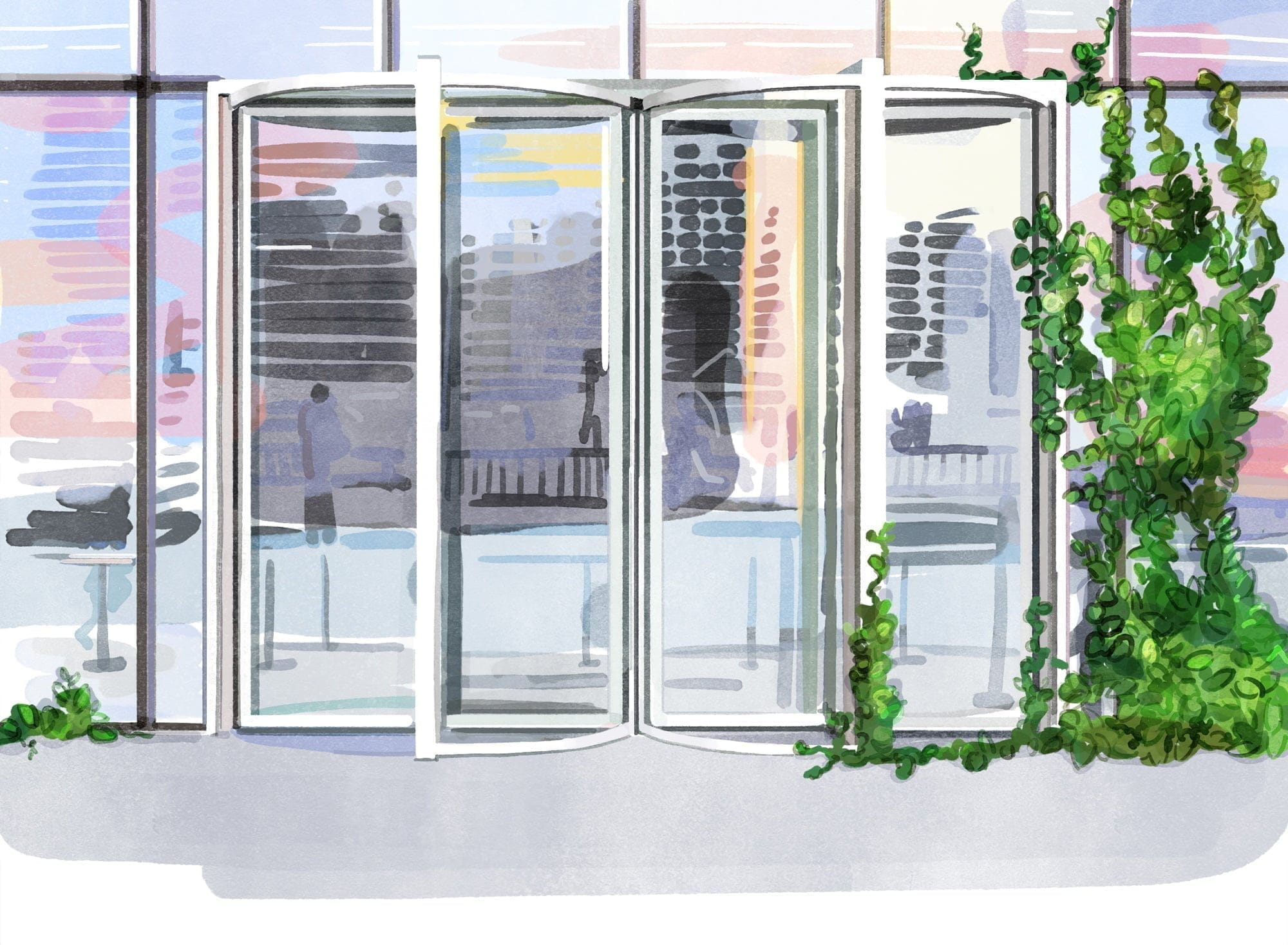 In the coming months, investors will vote on proposals filed by Tulipshare calling on Johnson & Johnson to stop selling talc-based baby powder and for Amazon to conduct an independent audit of its treatment of warehouse workers (something the e-commerce giant initially tried to block).
Next year, it hopes to file up to 30 motions at different companies, all calling for similarly ambitious levels of change.
"We're not against capitalism," Argouges says. "But there is something that no one has ever used to drive impact, which is corporate governance and shareholder activism and making it accessible to retail investors."
Tumelo is another platform that wants people to engage with their right to make changes at the world's biggest corporations. It partners with asset managers like Legal & General to email their pension holders to ask how they'd vote on questions like, "Should Levi Strauss report on the slaughter methods it uses to make leather?" and, "Should McDonald's reveal how antibiotic use in its meat affects public health?"
"It's easy to find funds that label themselves as ESG, but that doesn't mean they're really driven by sustainability"
Karin Nemect, Grünfin
At less than a year old, Tulipshare has already signed up its 10,000th user, while Tumelo has had more than 34,000 votes cast through its platform.
Green savings pots
Other platforms are focusing on helping customers funnel their savings into companies that are already making a positive impact on people and planet, selecting "impact businesses" and screening out companies and funds that don't pass the sustainability test.
Grünfin, which launched its investment platform in October 2021, has ranked over 300,000 exchange-traded funds on both impact and return on investment, screening them for everything from CO2 emissions to how diverse the company's board is. Users can then invest in environmental, equality or health-themed portfolios.
Grünfin says its climate portfolio emits less than half the amount of CO2 of the average S&P 500 fund (the most popular type of index fund, based on 500 top US companies).
"It's easy to find [funds] that label themselves as ESG, but that doesn't mean they're really driven by sustainability," says Karin Nemect, Grünfin's co-founder and CEO. While the majority of funds "negatively" screen for ESG, meaning they avoid the absolute worst performers, Nemect says Grünfin only invests in funds that have an active sustainability goal, such as reducing carbon emissions.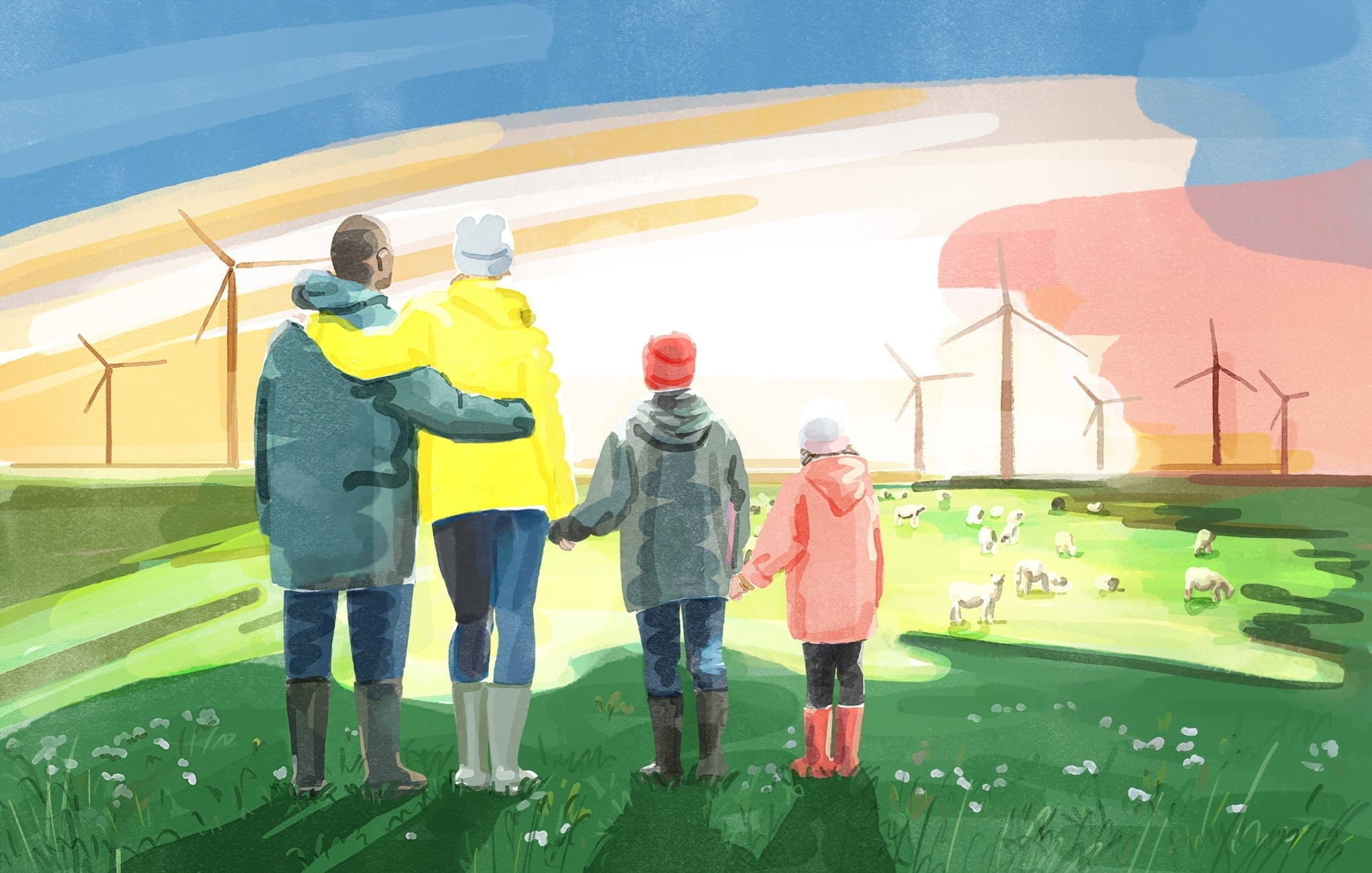 Clim8, based in London, says it looks for funds that correspond to its own investment themes, which include green energy, sustainable food, clean mobility and circular economy. It offers three portfolios for users to invest in, with different levels of risk.
Its app features a dashboard which shows investors the impact of their personal investments, including how much green energy has been generated, the volume of carbon emissions that have been abated, and how much water they have helped save.
Mass market power
If everyone were to switch to a green pension or an impact-focused ISA, the effect would be huge. Across Europe alone, pension funds hold €8 trillion in assets, while 40% of the money held in stocks and shares savings accounts in the UK is sitting idle in cash.
But getting people to actually engage with a topic as overwhelming as investing or as scary as pensions isn't easy.
The green investing apps are hoping that by borrowing from the playbooks of Monzo and Revolut – digital banks with slick apps and features that make it easy for users to understand what they're spending their money on – they could get more people on board. Grünfin's platform features plenty of educational content on what sustainable investing actually is, while Tulipshare's campaign-style approach ensures people don't become overwhelmed with the amount of stocks on offer.
Not only are they making it easier to actually get money on the stock market, they're also letting people invest with far less. You need just £5 (about €6) to get started with green investing app Circa5000, which also lets users round up their spending and put extra pennies towards their savings pots. Grünfin has no minimum investment and it charges a monthly fee of €3.90 – not much more than a coffee – to use the platform.
As a result, their customer base looks different from the rest of the investing world. Grünfin and Clim8 both say that their userbases skew female. Tulipshare says that the majority of its customers are under 35, and have never invested on the stock market before, while Circa5000 says the same for 90% of its users.
But first and foremost, these platforms say they're targeting people who may not care so much about investing, but who want to see the world become a better place. Or, as Argouges puts it: "people who are tired of the financial system they live in."
Discover the apps and get started