Our personal stories are a powerful tool. It's why we dedicated an entire panel session to the topic at Climate Week in New York, together with climate solutions scientists Project Drawdown. And it's why we invited people to explore their own eco journeys in our workshop afterwards. In sharing our experiences, we can inspire and activate others.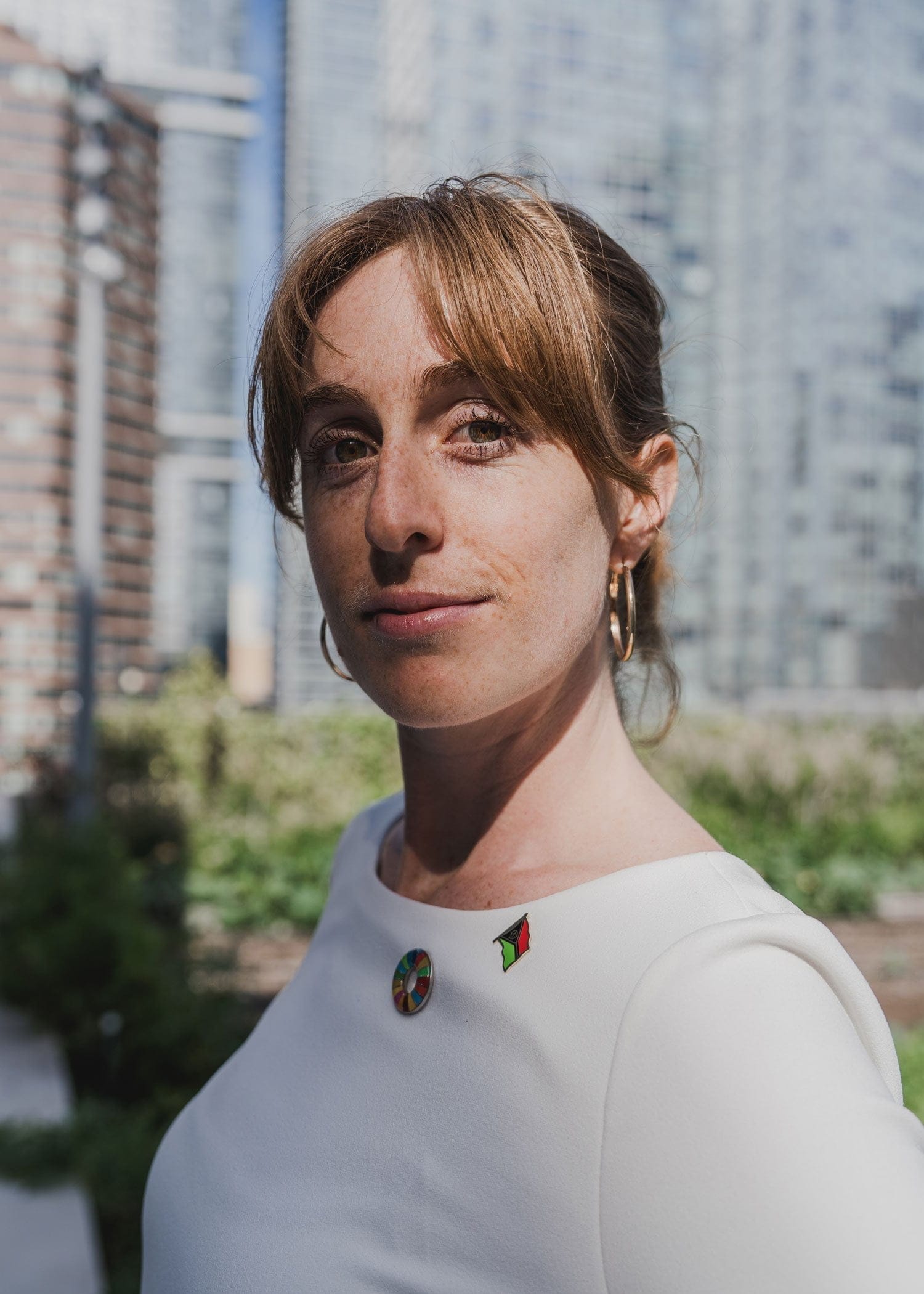 Jeanee Crane-Mauzy
I can't think of childhood without thinking of nature. I grew up in coastal Connecticut and nestled in the national forest in New Hampshire. As a child, I played in the woods, on the beach, river, snow, the rain. My family wasn't extraordinary; we lived in a wealthy town on the train line to NYC. My dad worked in Manhattan every day. My family just did things a little differently; we didn't spray our lawn; it is naturally a moss and clover lawn; we don't have AC; we always recycled, mulched, turned off lights, didn't heat the house much, didn't waste food, and never littered. We simply were taught to love, respect, and care for nature.
Now I am a professional skier. I have been around the world meeting many people; I realised that the mindset I grew up with needed to be communally shared. I learned as a teenager that the way I believed in protecting nature was, in fact, unique. In my travels, I have been to the most beautiful mountains. I devastatingly watched the glaciers, the mountains dry, and the summers get hotter over the past ten years; this sparked my strong desire to protect the environment. 
I invested in citizenship to the country of Vanuatu. I will proudly compete in the halfpipe skiing World Cup for Vanuatu this winter to bring a global approach to fighting the climate crisis. Whether you're on the top of a snowy mountain or a tropical island, climate change is affecting all of us. I aspire to compete in the 2026 Winter Olympics for Vanuatu and use the world's largest event celebrating human achievement to highlight our human ambition to achieve the impossible in the climate crisis – for everything now was once thought impossible – so that we can achieve the impossible together.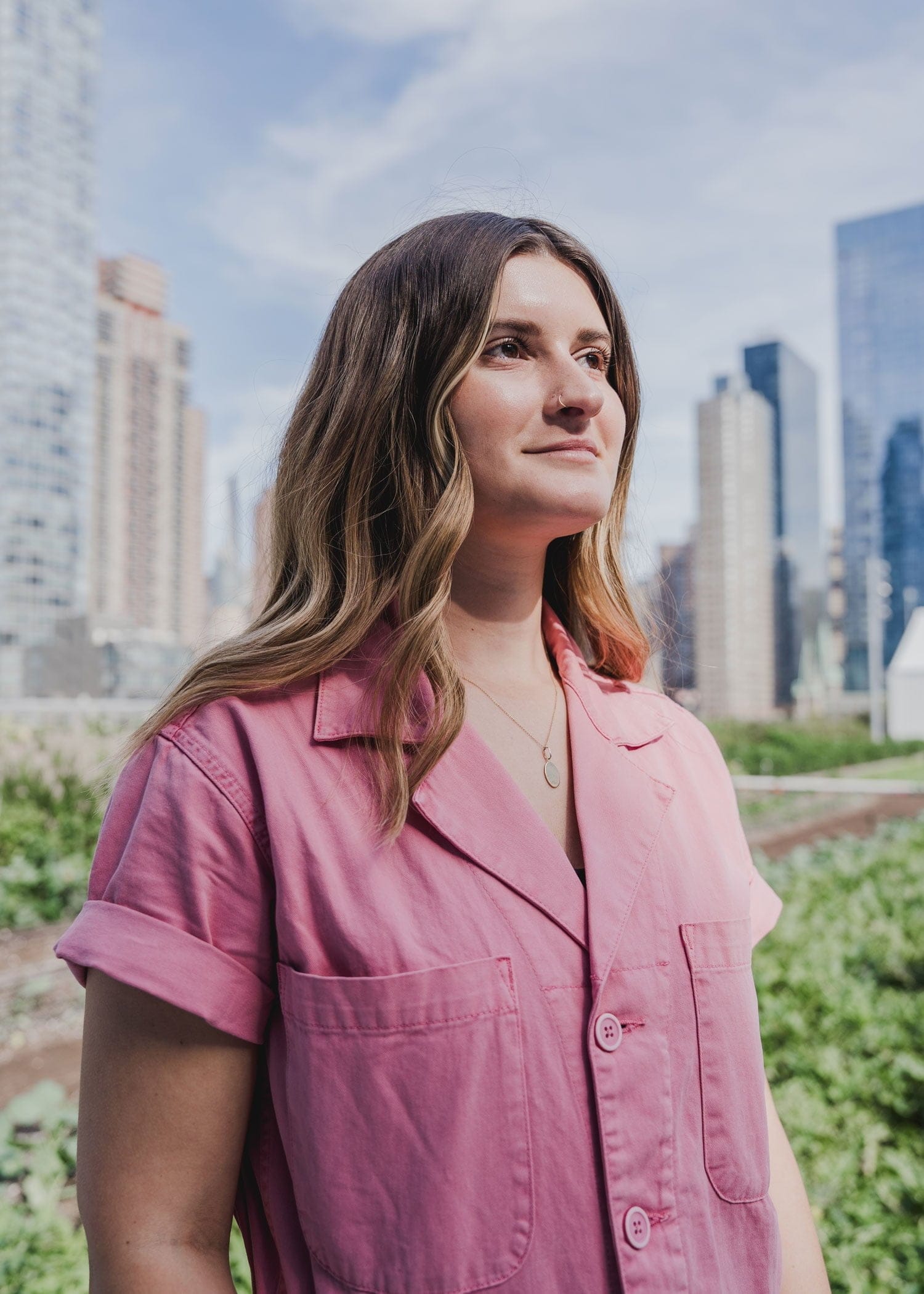 Sabrina Skelly
Born and raised in a small town in Northern California, I was regularly exposed to wildfires my whole life. Smells of smoke and hazy skies were not unusual when fire season hit every year. But it wasn't until 2017 that I was directly impacted by a fire that changed my whole life in many ways. 
On October 9, 2017, the Tubbs Fire blazed through my hometown in Sonoma County along with 5,600 other homes. At the time, it was the worst wildfire to hit California. It still is the worst fire to hit Sonoma County to date. 
My family was one of many who lost our home – the home where I grew up and where my family called home for 18 years. Our home, like most in the neighbourhood, was reduced to rubble and ash along with 90% of our belongings (essentially, only the items we had with us survived). Since then, there have been record-breaking wildfires that have topped one another year after year, all of which have been greatly fuelled by climate change.
"I chose to lean into what had happened, turning my tragedy into a strength"
Sabrina
When the fire hit, I was in my third year at UC Santa Barbara studying Environmental Science. I was in a class where we had the opportunity to pick any subject in the environmental space and write a research paper on it. 
I chose to lean into what had happened, turning my tragedy into a strength. I wrote a term paper, The Anthropogenic Effects On Natural Disasters, focusing on the many climate disasters that happened in 2017 – including the fire that consumed my home. This action of "leaning in" was both traumatising and healing.
At the time, the impacts of climate change on the intensity and frequency of natural disasters like wildfires were barely a part of the conversation. There were very few published studies on the matter as I struggled to find existing sources to support my research, and the term "climate disaster" was not yet widely used/accepted. 
Since then (in addition to a lot of personal healing), I have built my entire professional career around climate change – working with a variety of environmental nonprofits to amplify their missions and accelerate change. I used the experience to drive my passion for climate activism. I took my trauma and made it something more than trauma. It has become a part of me and my journey in creating a better, more sustainable world.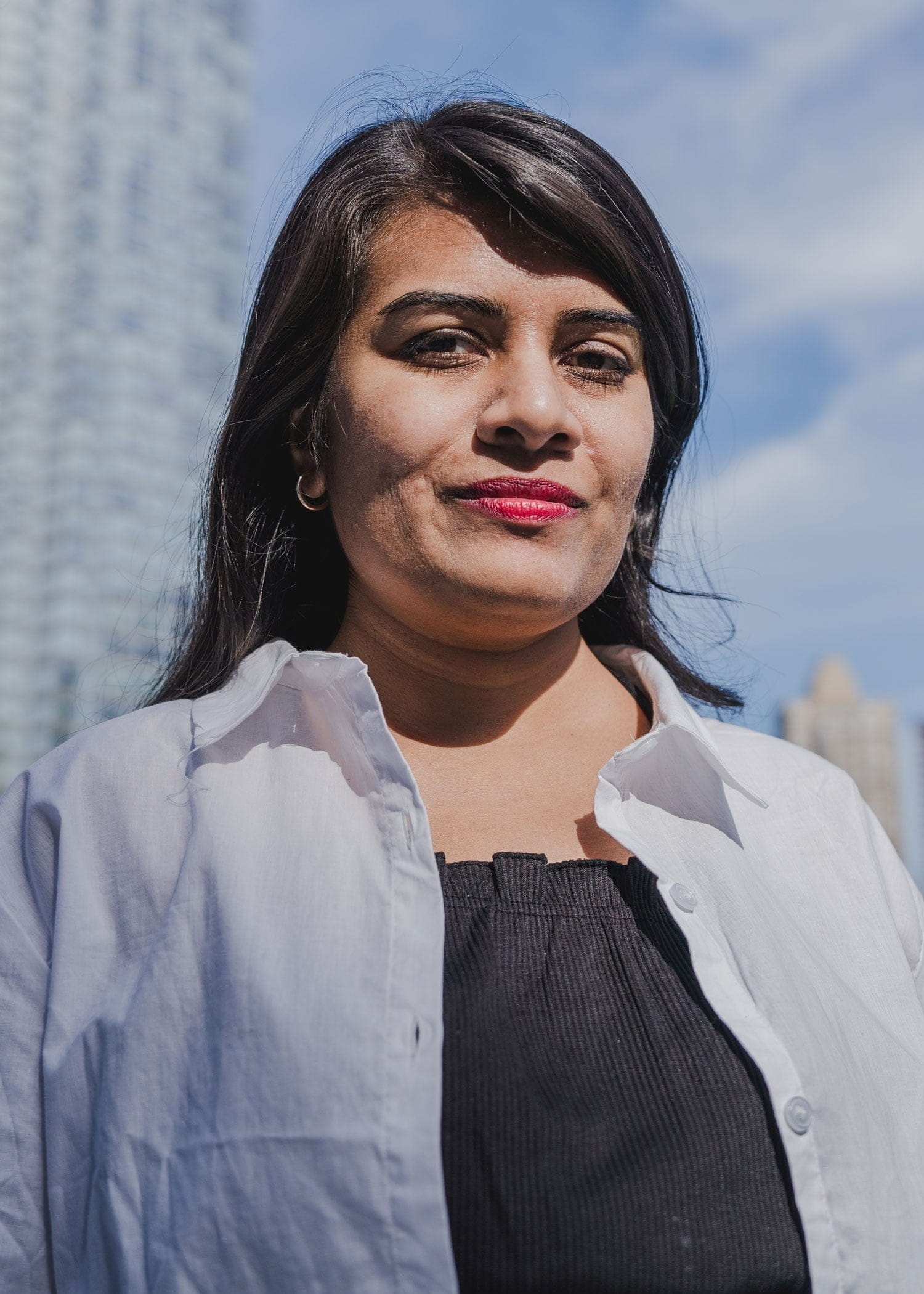 Ishita Rahman
Environmental justice is not something to achieve for pockets of communities only, but for all.
Originating from Bangladesh, I witnessed the coastal communities suffering from seasonal floods from an increased sea level rise in front of their houses.
This inspired me from a very young age and in 2010 I got involved in building campaign events for awareness on climate change in Bangladesh, at Possible (formerly 10:10 Climate Action) where I later served as country coordinator for three years. Between 2010 and 2013, 10:10 Climate Action was a global campaign, operating in over 130 countries via country hubs with a mission to get organisations to pledge to make a carbon cut of 10% to meet the goal of halting a temperature rise of 1.5°C. One of the campaigns was to create play stations for underprivileged children out of recycled materials like bottles and bamboo. Seeing hundreds of children play there for over a year moved me to feel "how easy it is to bring a smile on these children's face, with such little resources, but larger impact."
I channelled my time on programme management and partnership building for enhancing climate change programmes for a number of think tanks on projects for UNDP, the Bangladesh government and net-zero projects for industries. Then I moved to New York in 2020 to pursue a Master in Science in Environmental Policy and Sustainability Management, along with a minor in Civic Service Design. As part of the New School team I worked on the first phase of a global competition for a new climate solutions hub called NYC3 (New York Coastal Climate Center) at Governor's Island, which reached the final round. I also got to work on proposals for resilience with UN HABITAT Global Solutions hub on sustainability outreach for Habitat for Humanity International in New York.
Weaving my passion for entrepreneurship and sustainability, this year, I mentored startup companies in a US venture sustainability accelerator programme by gener8tor.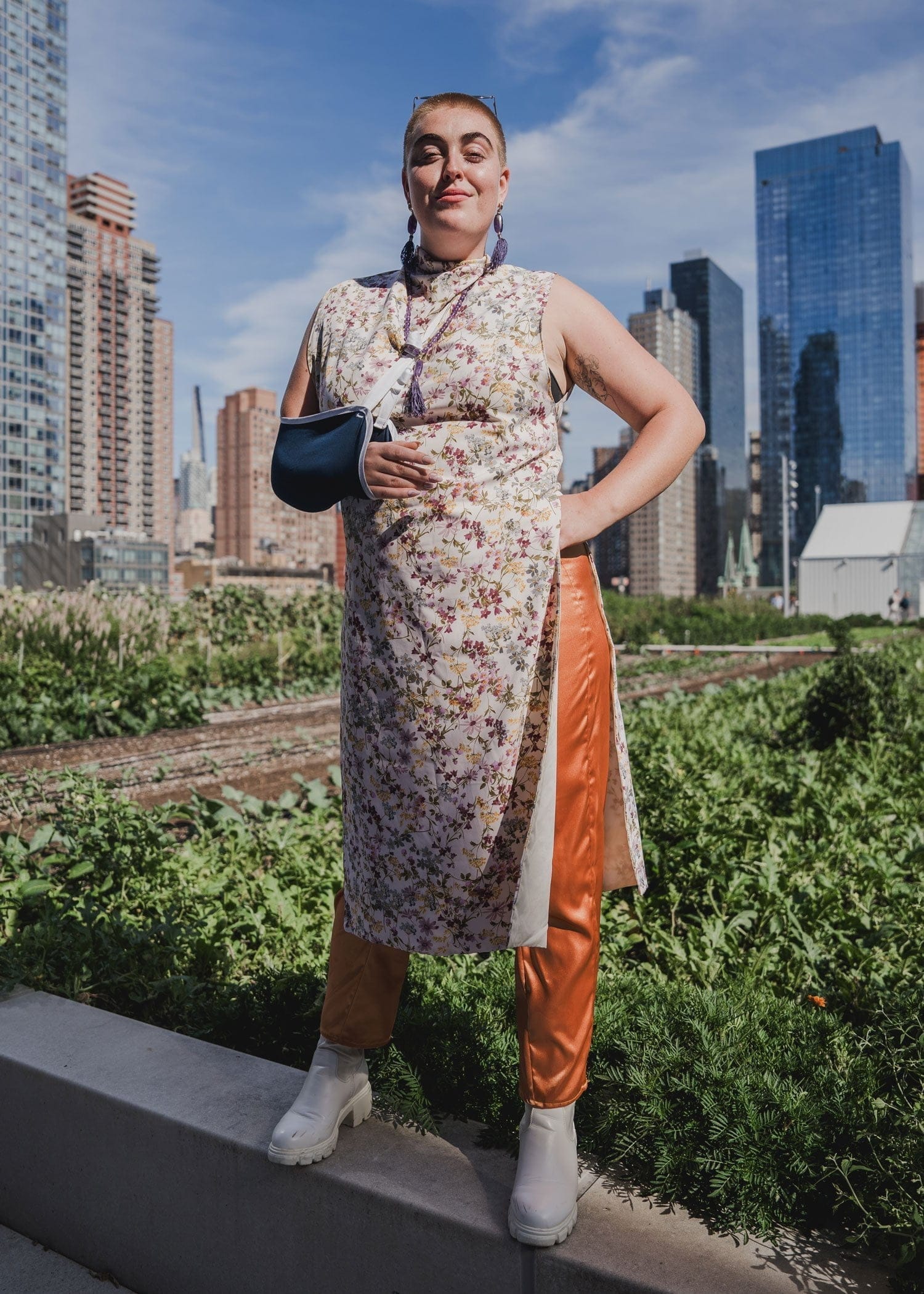 Jilly Crane-Mauzy
Growing up in the White Mountain National Forest and the beach in Connecticut near NYC, I knew to leave a place better than I found it. I learned that pollution was harmful, causing illness. I thought that everyone similarly knew of climate change.
When I moved to Park City, Utah, at 11, I learned that was not the case. I played sports in Salt Lake. In the valley, there was inversion. Inversion is a meteorological condition created when warmer air settles on top, trapping colder air. The warm layer traps pollutants in the cold air on the valley floor, causing particulate pollution to double daily.
During that terrible inversion, I would pass out during practice. My doctor said she had quite a few athletes who had the same experiences caused by the inversion. I told my coaches what the doctor said. They didn't believe pollution caused sickness. They didn't believe in Climate Change. I was utterly shocked as I had thought everyone had the same knowledge I grew up with. I now laugh at how naive I was. I started taking more action, attending climate protests, and advocating.
"Seeing the effects of environmental racism, I knew it was the most crucial aspect of climate advocacy"
Jilly
I had another push into the environmental world at college. I became good friends with [environmental justice activist] Nalleli Cobo. We were in the same orientation group, which is wild. We carpooled to protests together. I learned about environmental racism through our friendship and the climate advocacy world in LA. I had known of it before but didn't have personal exposure as a middle to upper-class white person. Seeing the effects of environmental racism, especially for Nalleli, I knew it was the most crucial aspect of climate advocacy. I connected environmentalism with my other areas of advocacy: LGBTQ+ rights, abortion rights, and brain injury awareness, among others.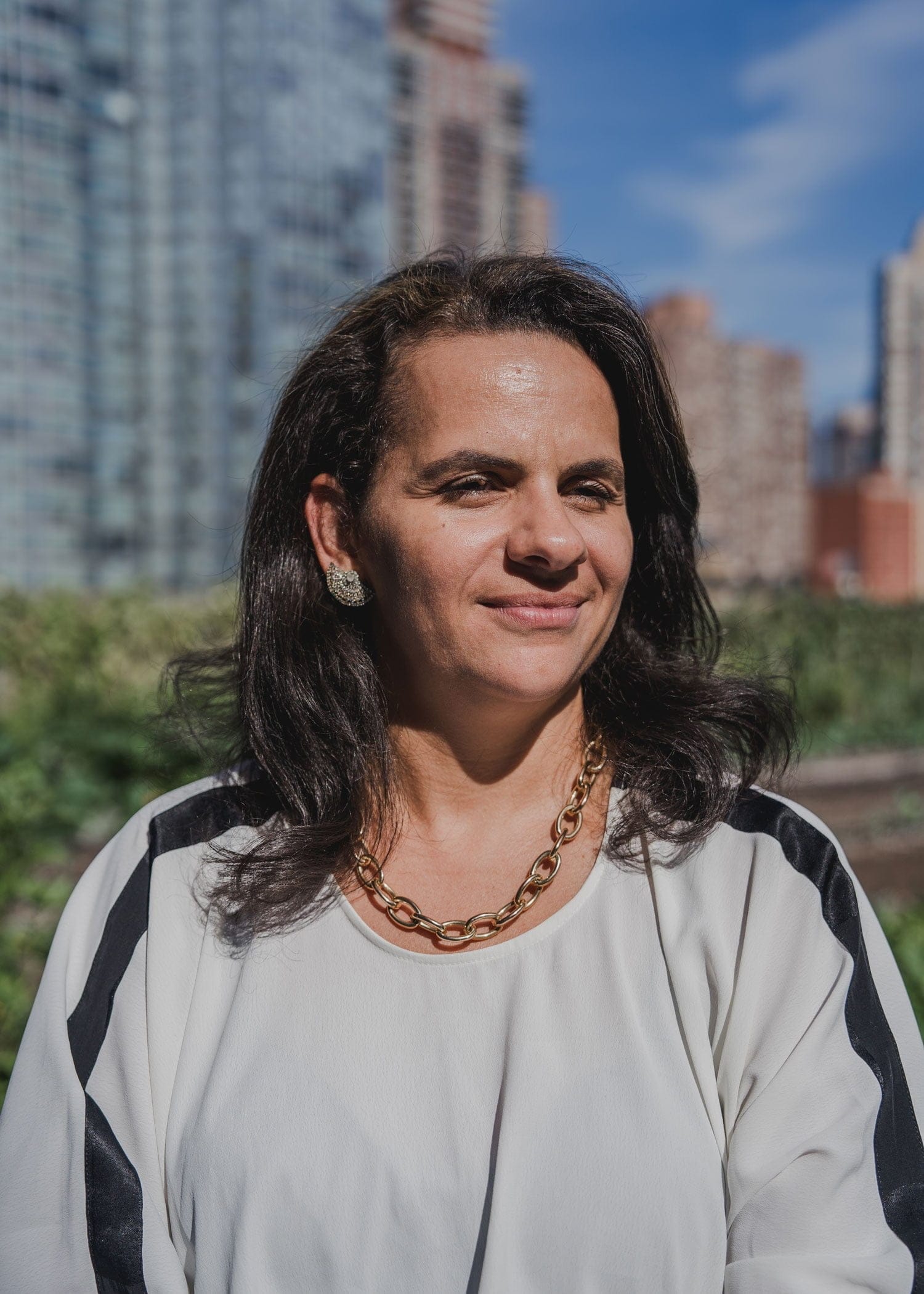 Raquel Hollatz
I distinctly recall the moment when my awareness of the colossal impact of food waste on our world's most pressing issues, including hunger affecting 735 million people globally, became crystal clear. I was immersed in my project involving tracking devices for shipping containers when a logistics company inquired if my technology could play a role in curbing food waste within the supply chain.
It was this inquiry that led me to scrutinise restaurant trash bins, dissect the food waste at friends' homes, also work at a food bank as a volunteer and delve into sobering statistics that would serve as a catalyst for my journey into climate action.

Astounding figures painted a grim picture: 30-40% of global food production is lost or wasted, contributing to a staggering 25% of global greenhouse gas emissions. The resources expended in food production – vast tracts of land, water, and energy – were being squandered when food met its end in landfills. It was a revelation that struck me like a bolt of lightning, revealing that this seemingly innocuous act of food waste had a more substantial impact on climate change than the collective emissions of passenger cars.
I went back to school and started to study biochemistry, I set out on a mission to create a food freshness label, a simple yet powerful innovation that could empower individuals to make informed choices and slash food waste at its source. By diligently monitoring and extending the shelf life of perishable goods, we not only conserve precious resources but also restore dignity to those in need. Food, an elemental human necessity, should be within everyone's reach, fresh and nourishing.
My mission transcends the realm of food preservation; it's about awakening a collective consciousness. Each meal rescued from the clutches of waste propels us toward a more sustainable and compassionate world. This humble endeavour represents my personal pledge to the cause of climate action, a testament to the transformative power inherent in our daily choices. Together, through mindfulness and innovation, we can combat climate change and forge a future that's sustainable for all.
Discover your own climate story
Take 20 minutes to hone in and craft the story of your environmental origins. Get as creative as you'd like. Here are some handy questions to help guide your thinking.
• Can you describe a significant moment that made you aware of environmental issues?
• How has your personal background or identity shaped your relationship with the environment?
• Have you faced any environmental challenges or injustices in your community?
• Are there any environmental activists or leaders who inspire you to do your work? Why?
• Have you witnessed any positive changes or successes in your community regarding environmental justice?
• Share your story with friends, family, your community or us, at [email protected]

Imagine5 and Project Drawdown
At Imagine5, we believe in the power of many, and are thrilled to collaborate with Project Drawdown through storytelling, as a way to build connections and amplify our impact among a community interested in change.
Visit Project Drawdown