Berlin's green-fingered world of urban gardening is an example of powerful citizen-driven initiatives where people are taking action into their own hands. Beyond the pure joy of growing things, there are also social, environmental and economic benefits.
For over 100 years, the German capital has used its green spaces to grow food and flowers in allotments known as schrebergarten. In war-time, gardeners were vital workers in the city, supplying additional nutrition to its inhabitants. Since then schrebergarten have evolved  into modern-day community gardens. Their popularity has risen and fallen over the last 50 years, popping up on spare land only to be built over years later. Recently with increasing climate pressures, there has been a new wave of the urban gardening movement, that has sent fresh ripples across the city.
"The challenge is that the social aspect does not take over the gardening"
Amelie Stieg
There are multiple prominent citizen-run urban gardens in Berlin, such as Prinzessinnengarten in the city's centre and Himmelbeet to the north-west. "Our focus is not so much the production of big amounts of food, but on education and participation," says Hanna Burckhardt from Prinzessinnengarten. She explains how "gardening is a tool to bring people together." Amelie Stieg from Himmelbeet garden describes the rapidly growing interest in the city: "It is a hype in Berlin, to enjoy being here drinking a beer, in a green environment while growing your own vegetables in boxes. The challenge is that the social aspect does not take over the gardening."
Both gardens, along with handfuls of others in the city, are focused on building stronger community ties and educating visitors on the process of growing food. They also provide another substantial but less obvious benefit to their urban environment. Amelie, who completed her masters in Geological Science, explains the environmental impact of urban gardens: "It is really important for the diversity of insects to have a good ecological system in the city. Also, it is getting warmer, and plants help to have a lower temperature." She concludes by expressing the value of each garden: "Every garden counts."
"We thought of creating an innovative application, in which citizens of Berlin can adopt a tree to water it"
Julia Zimmermann
Room for growth?
However, in a thriving city – even one that is committed to being green such as  Berlin – finding space for urban gardens is a continuous battle. Land is scarce, and some organisations are becoming increasingly innovative when it comes to finding plots. One community garden, Tempelhofer Feld, is located on the grounds of Berlin's abandoned Tempelhof Airport. Digging into the soil is not allowed. Instead, the garden is creatively constructed from recycled materials, making up boxes and benches where visitors are free to enjoy the open space.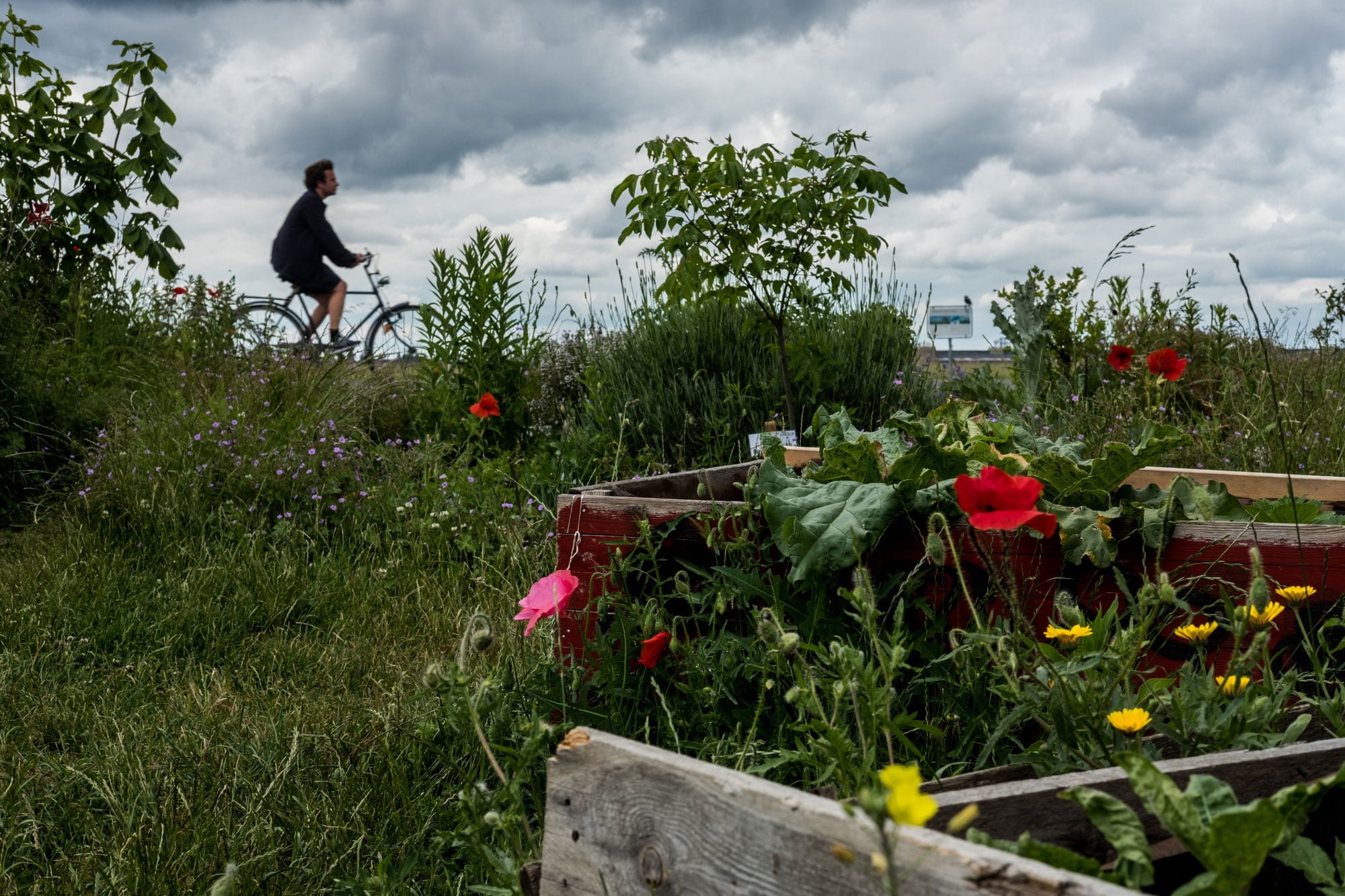 Meanwhile the Prinzessinnengarten is collaborating with local clergymen, establishing their garden at a graveyard in Neuköln. "On this side, there is a cemetery," explains Hanna. The garden recently opened a second location at the cemetery, after their initial plot became a tourist magnet. She reassures us that they "only garden on sites that are vacant." But the move does offer possible solutions for other urban gardens: "In the last 30 years the number of funerals has decreased and also the culture of being buried, so there is more open space." The best part is that the garden is now safe from being replaced by a lucrative building project.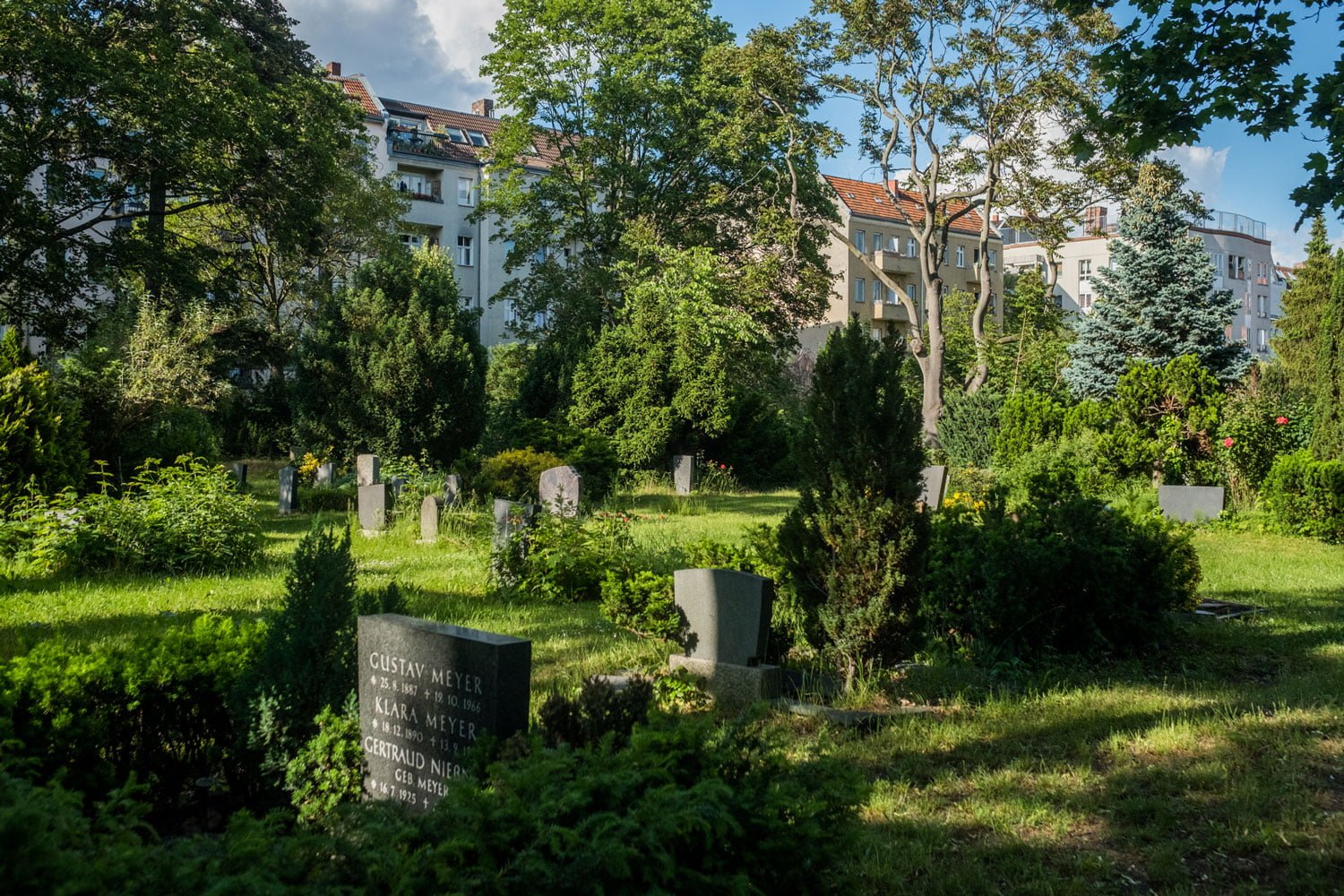 Thinking big
While it may prove difficult to sustain neighbourhood urban gardens, their impact goes far beyond their physical location. The broader idea of growing food in a sustainable and green way, along with community building, has been seeping into larger-scale projects in the city. An example is a recently launched initiative by Berlin's City Lab, an experimental programme using digitalisation to improve Berlin's quality of life.
One of their latest projects Giez den Kiez collects data from the municipal tree register – all 625,000 trees are numbered – and combines it with weather forecast data to estimate the amount of rainfall expected. Julia Zimmermann explains the origins of the idea: "Seeing the climatological impact of increasingly dry summers, we thought of creating an innovative application, in which citizens of Berlin can adopt a tree to water it. With garden hoses or a watering can, people can water the city trees. In the app you can find information on the type of tree and the required amount of water." Its creators believe the app will only popularise the habit of watering trees, which is already common in some neighbourhoods and contribute to the trees' sustainability.
Another example comes from Christian Echternacht, co-founder of ECF Farmsystems, located in a former malt factory. "We could make more money if we were more… non-climate friendly." The alternative farm produces basil and fish for the consumers of Berlin in a circulating system. Fish faeces are used to fertilise the basil growing in the greenhouses and oxygen produced by the plants is used to oxygenate the water for the fish. In this way, the climate-focused farm combines modern urban aquaponics with vegetable cultivation and illustrates the economic viability of alternative agriculture: "Producing locally with short supply channels protects the environment and preserves the freshness of the products. The combination of aquaculture with hydroponics saves water, fertiliser and CO2."
Big and small, threatened or sustainable, Berlin has a plethora of initiatives which stem from urban gardening's roots. And while many projects still face constant challenges, their existence and perseverance should be an inspiration to us all.
This article was enabled by a Reporters in the Field Grant from the Robert Bosch Foundation and N-ost and is part of an ongoing project – 'Emission Zero' – featuring citizen-driven responses to climate change in contemporary Europe.