The Copenhagen Dinner
On June 12th, ten courageous strangers braved the wind and the rain to gather in Copenhagen's restaurant/bar La Una for the inaugural 5 dinner party, to create an evening of "conversations that count".
At the start of the evening the guests, five men and five women, were requested to:
– Enjoy an evening whose aim is only to connect on some personal level
– Not to disclose their professions, past or present
– Stay for the entire evening, no phones
– Bring a virtual gift to share at the conclusion with everyone
After introductions outside, the party moved into the warmth of La Una and selected a topic at random from a list: "Truth". The guests were asked to each make a toast during the evening to the topic, relating it to a personal experience. The catch was that the last person to make their toast had to sing it! On the menu were some suggested topics, such as "What was a complete waste of time in your life?", "What was the last lie you told?" and "What should your parents have remembered to teach you?".
After a lively evening of laughter, discussion, delicious food and great wines, guests stampeded to present their toasts, and the last one bravely sang a rap tune to his truth.
Thank you all for participating; it was a warm and memorable evening.
"Thank you for an inspiring, funny, and wonderful evening. I am deeply impressed by the high spirit and energy amongst people who were, up until that evening, complete strangers."
Henrik, Guest at the first 5 Dinner Party in Copenhagen
The Amsterdam Dinner
On June 25th, our 5 dinner party hosted 12 strangers, six men and six women of diverse ages. The lively evening started well, with opening exchanges which tested how actively you could listen as well as find items to disclose about yourself other than your professional occupation.
The evening unrolled harmoniously, with the toasts for the evening centered around the topic: " Escapes". The group heard of  escapes via solitary vacations, mental escapes from mind-numbing corporate meetings, escapes from cultish religions, ill-suited careers…even an escape from hostile armed forces via a 20 year old picture of a man's beautiful wife!
The festivities concluded with a toast which was both a poem and a performance of a fable, heartily enjoyed by all. We stayed on to talk and share. At least two hours after the dinner had ended, the last guest left.
We look forward to inviting others to join in September.
"I marveled at the inspiring conversations that emerged in the absence of labeling each other by profession"
Alexandra, Guest at the first 5 Dinner Party in Amsterdam
In the meantime, if you feel inspired to host your own 5 dinner party here are some points you may want to consider.
– The room: physical space is key to creating an atmosphere. La Una was perfect as it was cosy and close, intimate, yet inviting.
– As the host, help your guests to connect with one another: including strangers often makes it easier to drop defenses and share more openly.
– Take the trouble to make a seating arrangement and if possible mix it up at some point.
– Don't be afraid to ask something of your guests, such as – bring a virtual gift, give a toast … Everyone should be included in making the evening, and will feel more connected as a result.
– Don't take yourself or the evening too seriously and enjoy the connections!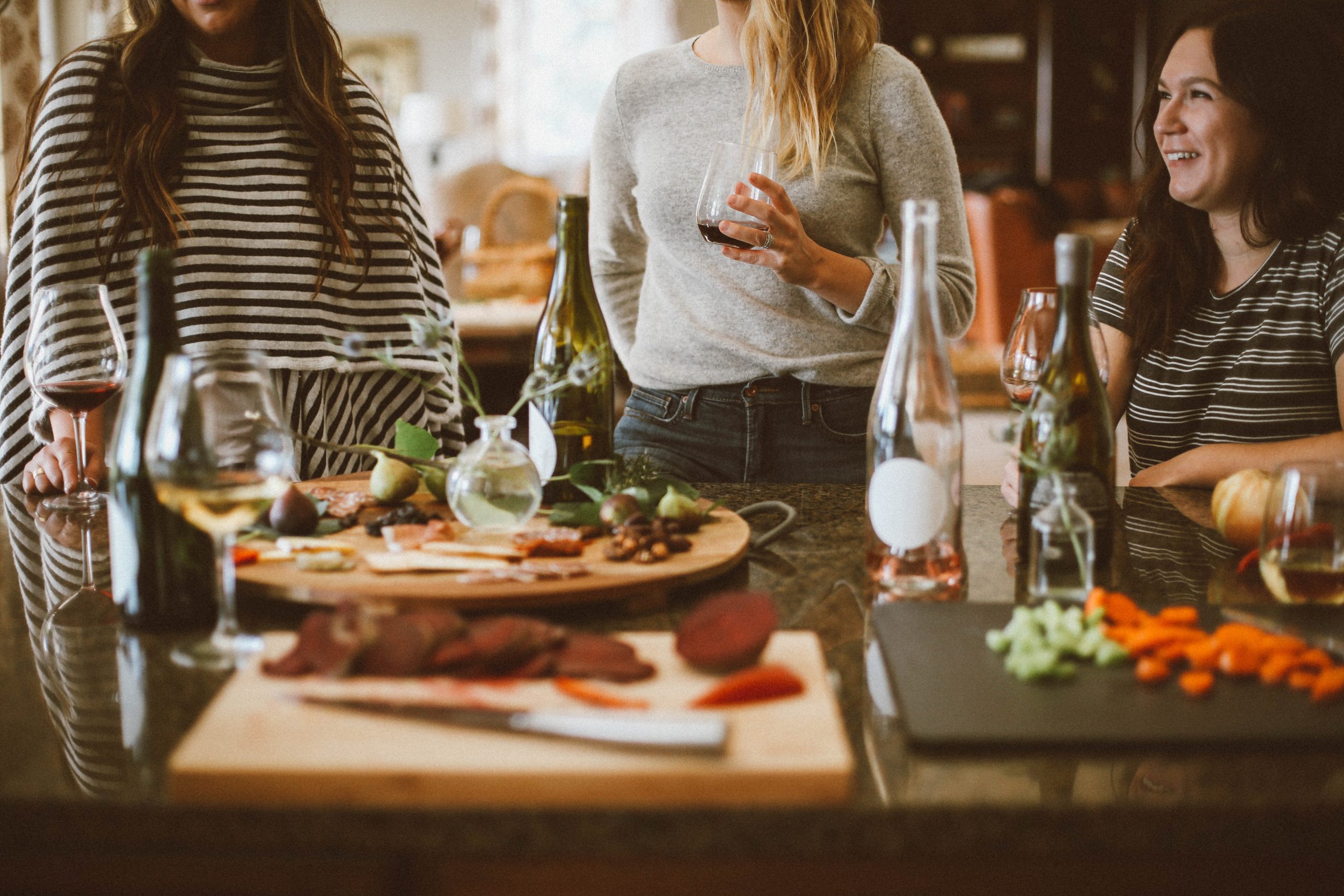 For more ideas and tips on making an outstanding occasion, 5 recommends the book "The Art of Gathering – How we meet and why it matters" by Priya Parker.