With spring starting to do its magical regenerating thing, what better time to get stuck into a book about circularity? We've found five releases that cover economy, fashion, recycling, travel and our connection with nature.
Circular Design for Fashion by Ellen MacArthur Foundation
Out now from Ellen MacArthur Foundation 
As the world's second largest polluter, the fashion industry may look pretty, but it plays dirty. Furthermore, with global clothing production having doubled and garment usage having decreased over the past two decades, it's safe to say that the world of fashion needs a major makeover. But making upcycling, recycling, regenerative fabrics, and secondhand clothes trendy is not the (sole) answer. The industry needs to start thinking wider than a pair of flares, and start focusing on how to reshape the whole system instead. And this is exactly what this publication by leading circular economy thinkers, Ellen MacArthur Foundation, addresses. Bringing together some of fashion's leading voices, it explores how creatives across the industry can implement circular economy principles, and demonstrates how they can become part of the transformation. But this isn't just a book by the industry for the industry. Its aim is to inspire everyone who engages with fashion – from drawing board to high street – to start the circular conversation and create an industry where, instead of being a major cause of climate challenges, it becomes part of the solution.
About Ellen MacArthur Foundation: Committed to creating a circular economy, this international charity works with private and public sector decision-makers, as well as academia, to build capacity, explore collaborative opportunities, and design and develop circular economy initiatives and solutions.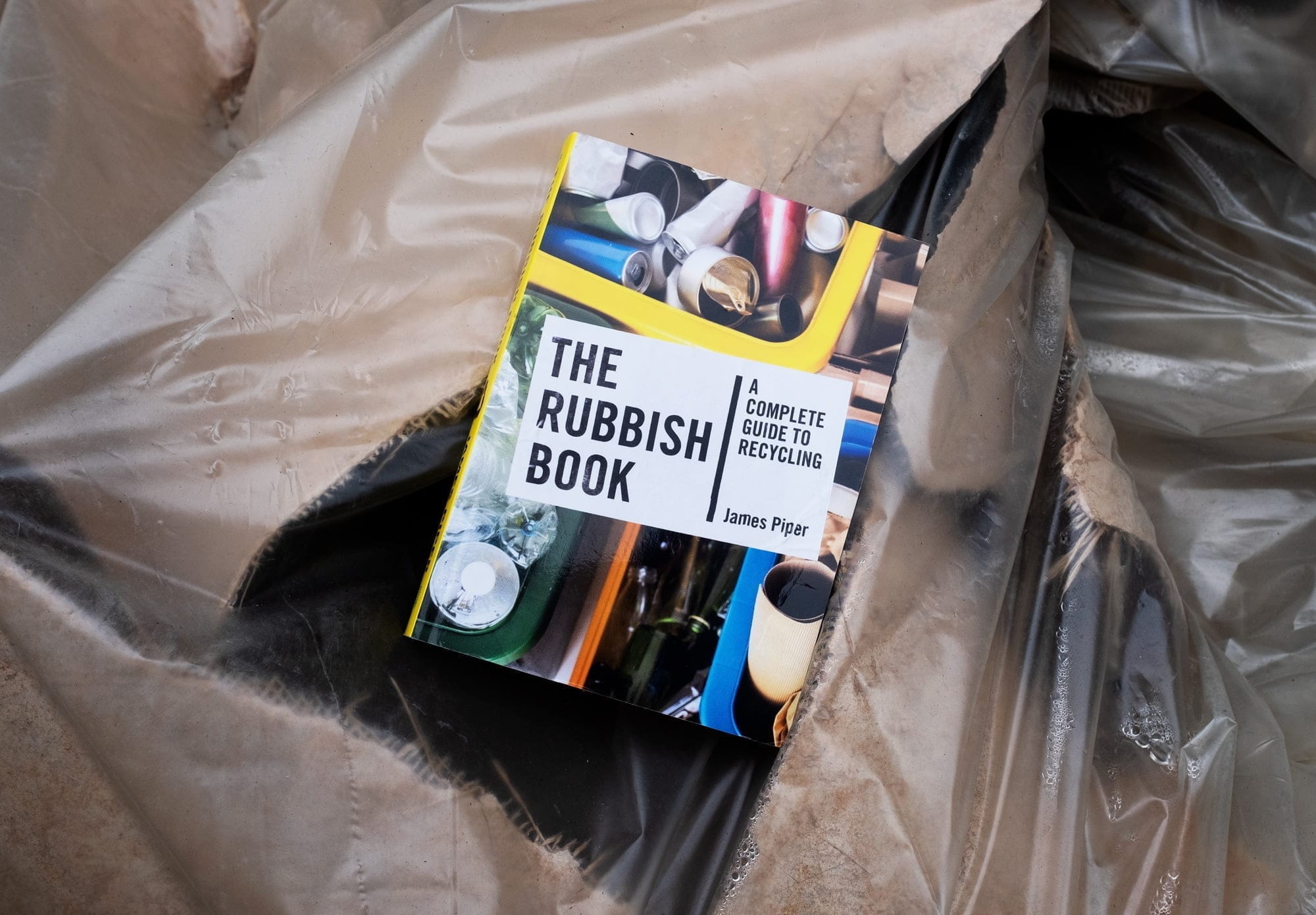 The Rubbish Book: A Complete Guide to Recycling by James Piper
Out now from Unbound
It's not often that you'll find a book that promises to be 'filled with absolute rubbish from start to finish'. But that's exactly what you get in James Piper's work. And it's a fascinating bit of rubbish too. Because hands up: with the worlds of rubbish and recycling being more complicated than ever these days, who really knows what happens to all that trash after we chuck it in the bin? Covering all sorts of topics – from the history of assorted packaging to an insight into the future of recycling and new materials, and from detailed descriptions of the recycling process to an A-Z of different packaging types and whether they can be recycled – this practical guide debunks prevalent myths and provides you with a tidy insight into recycling, so you can do your bit for planet Earth. With confidence.
About James Piper: A leading sustainability professional, Piper has won numerous awards for his work in helping brands and retailers achieve their environmental goals. The Rubbish Book is a project that has been developed over several years, after Piper decided it was time to publish a book that really get to grips with all that recycling entails.
Tomorrow's Economy: A Guide to Creating Healthy Green Growth by Per Espen Stoknes
Out now from MIT Press
Forget the degrowth vs. green growth debate. If you fancy finding out how we can achieve healthy economic growth, which is more regenerative than destructive, that fixes instead of greenwashes issues, and that restores equity rather than intensifying inequalities, then Per Espen Stoknes is your man. In his book, Stoknes distinguishes between healthy and unhealthy kinds of economic growth at all levels and argues that, even though we already have the tools to achieve healthy growth, our success depends on transformations in scaling innovations, government practices and individual behaviours. He shows how a smarter economic system can benefit buyers, sellers and society, outlining how companies can develop a 'balance sheet for the planet' and how consumers can vote with their wallets. It's a worthy compass for businesses, institutions and individuals to move towards the mindset and potentials of healthy growth and limit our impacts on climate change.
About Per Espen Stoknes: Psychologist, economist and climate strategy researcher, Per Espen Stoknes spent years studying the defences we use to avoid thinking about the demise of our planet. Find out about these 5Ds, and how a new way of talking about global warming can make caring for the Earth feel doable and empowering in his light-hearted TED Talk.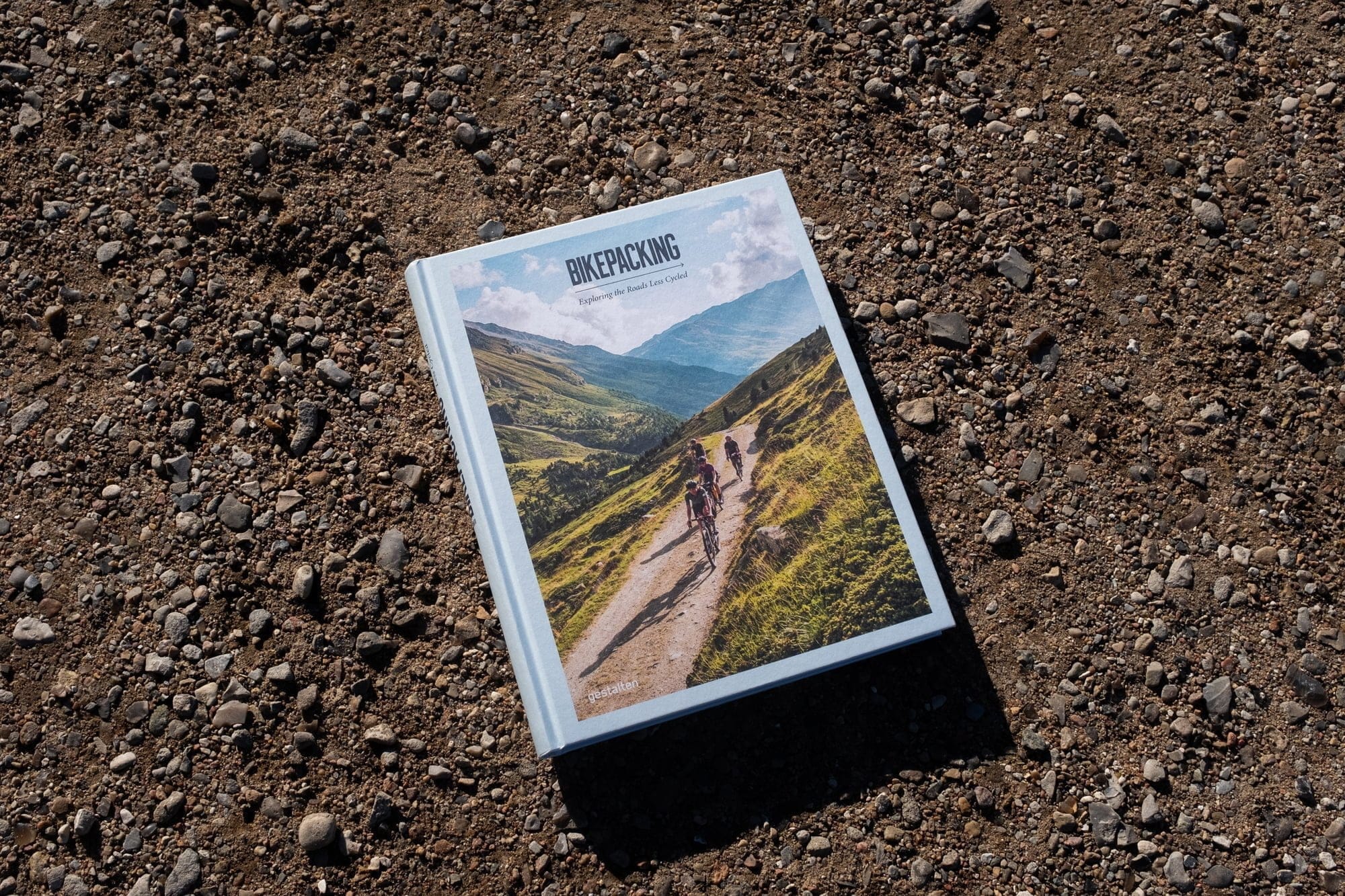 Bikepacking: Exploring the Roads Less Cycled by Gestalten and Stefan Amato
Out now from Gestalten
While hiking bestows the beauty of experiencing Mother Nature's wild gems up close and personal, and a day out on the bike offers you the thrill of enjoying the great outdoors from the comfort of your saddle while on the road, bikepacking gives you the best of both worlds. And for a whole lot longer. After all: following a path less travelled, appreciating your off-road surroundings at every pedal, and embracing the freedom that comes with it sounds a damn-sight more exciting – and sustainable – than taking a driving holiday or flying to a distant destination. And to get you on your way, Bikepacking features journeys in different regions around the world, introduces the culture of bikepacking and some of its colourful characters, and gives you plenty of tips and tricks, so you're fully equipped with all the insights and inspiration you'll need to get on your bike, no matter how experienced (or not) you may be.
About Stefan Amato: Once upon a time, the book's author, Stefan Amato, worked as an architect in London. Then he founded Pannier, an online hub dedicated to his prime passion: adventure cycling and bikepacking. His tried-and-tested ideal cycling speed? 15kph, as it means there's ample time to enjoy the journey, including outdoor lunches and wild swimming.
Into Green: Everyday Ways to Find and Lose Yourself in Nature by Rose Ray and Caro Langton
Out now from Frances Lincoln
One of the roots of our environmental problems is the way that humans see themselves as a separate entity to nature, rather than being a part of it; that we don't really recognise our place in the ecosystem. Not only is (re)connecting with nature and tuning into the natural world beneficial to our mental and physical wellbeing, it's also beneficial to the wellbeing of our planet and futures. But how do we do it, when most of our days are spent in urban neighbourhoods, indoor settings and in front of screens? It's one thing seeing and hearing about the negative impact we are having on the environment, but wouldn't it be better if we experienced nature more in order to truly understand what we are risking? Into Green helps you do just that by inviting and inspiring you to get outside and find meaningful interactions with nature. Full of simple rituals to incorporate into your everyday life, creative projects, and facts and science, this book helps you build a relationship with nature and see the world how it should be seen.
About this series: Into Green is part of a series of books created by Bloom magazine and publishing house Frances Lincoln. A celebration of gardening and nature, the titles range from practical and instructive to thought-provoking and reflective, providing readers with the tools and inspiration they need to explore and engage with the outdoors in exciting ways.
And finally: In addition to these recommended reads, we're sneaking in a must-watch: The Biggest Little Farm. This documentary film follows Molly and John Chester as they purchase an abandoned, 81-acre farm in California and spend the next seven years transforming the arid landscape into a fully functional farm and biodiverse habitat for neighbouring flora and fauna. It's a fascinating and truly beautiful watch.