The European Safari Company organises tours of the amazing landscapes and wildlife of Italy's rewilded Central Apennines. Valeria Roselli grew up here, and now guides tours. She told 5 what the place means to her.
I was born in a little town in the national park of Abruzzo, Lazio and Molise in the Central Apennines. I've been walking in the mountain with my family since I was very young.
I'm very happy to still be here, working as a guide with Wildlife Adventures, helping people to discover the landscape, our range of wildlife and the culture of the people who live on the mountain.
If I'm away from the mountain I miss it a lot. But also when I come back from the mountain into town, into civilisation, I appreciate it more.
"I walk in the mountains every day, and every day, every moment, is like the first time"
Our aim is to educate people on contact with nature and leave them with suggestions to help re-establish their connection with nature.
One of the animals people hope to see here is the Marsican brown bear. When people see the bear they understand how special that encounter is, because wildlife is so unpredictable. It can be considered a gift that nature gives to you.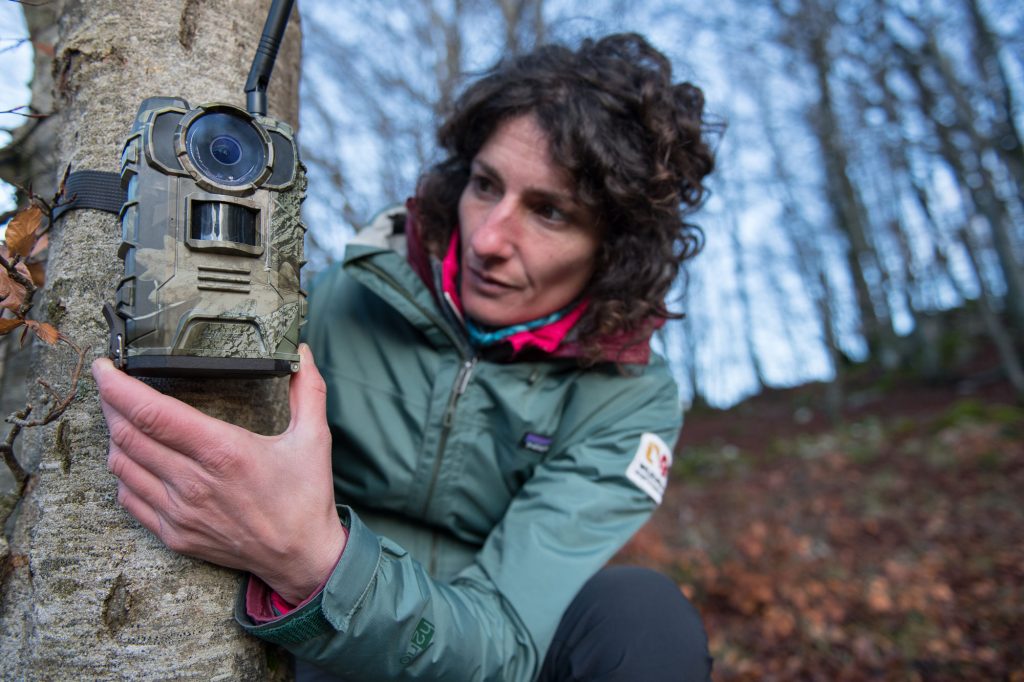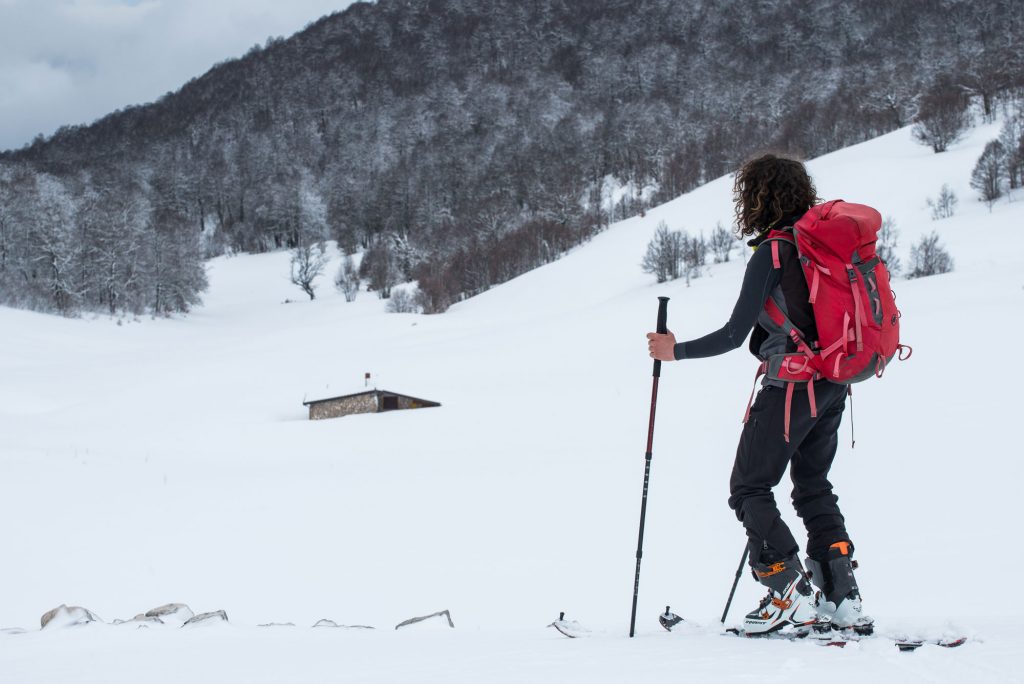 We try to give customers the feeling of sharing the same territory with bear and wildlife in general. Even seeing hair and footprints is very beautiful. Sometimes it's more beautiful even if you don't see them and just have the sensation they're around you.
I've seen the area change as a result of what Rewilding Apennines have done. A lot of old apple trees have been pruned to make them give fruit again. Today, wildlife like deer, wolves and particularly the bear come into these areas. We see the increase in tourism too – people start to be curious to discover towns where, in the past, there was no tourism or very little.
I like to observe the little details, the little changes from one season to another. The bird that's coming back from migration, the flower that's starting to open its petals, the behaviour of animals in the mating season or when they're walking around looking for food. Everything that's happening in that moment.
I walk in the mountains every day, and every day, every moment, is like the first time.
Safaris in Europe
Local guides in rewilded areas share what they love about them