At 5, we have selected five themes to underpin our stories: Being Alive, Stark Choices, Nature Calling, Moral Leadership and Next-level Thinking. Over the coming weeks we will explore each one by asking cartoonists from around the world to interpret it from their own individual perspective. To kick off this global journey we asked our first selection of cartoonists to interpret the theme that looks at the human condition: Being Alive. This is how we describe our theme in words:
"We are human, sensual, emotional, humorous, spiritual, irritable, irrational, creative and so much more. We feel, we smell, we see, we hear, we taste and we respond to information received via these senses. All these elements shape our reality, define who we are and how we live. At 5, we celebrate that humans are social, strong, curious, compassionate and intelligent. We give these virtues their rightful applause whenever they crop up in the 21st century."
Each cartoonist has translated Being Alive into eye-catching visuals with a strong message.
Our journey starts with the well-known Mexican cartoonist Antonio Rodríguez. Also a painter and illustrator, Rodríguez lives in Mexico City and his work has been published in a variety of newspapers and magazines in Mexico, Spain and Italy.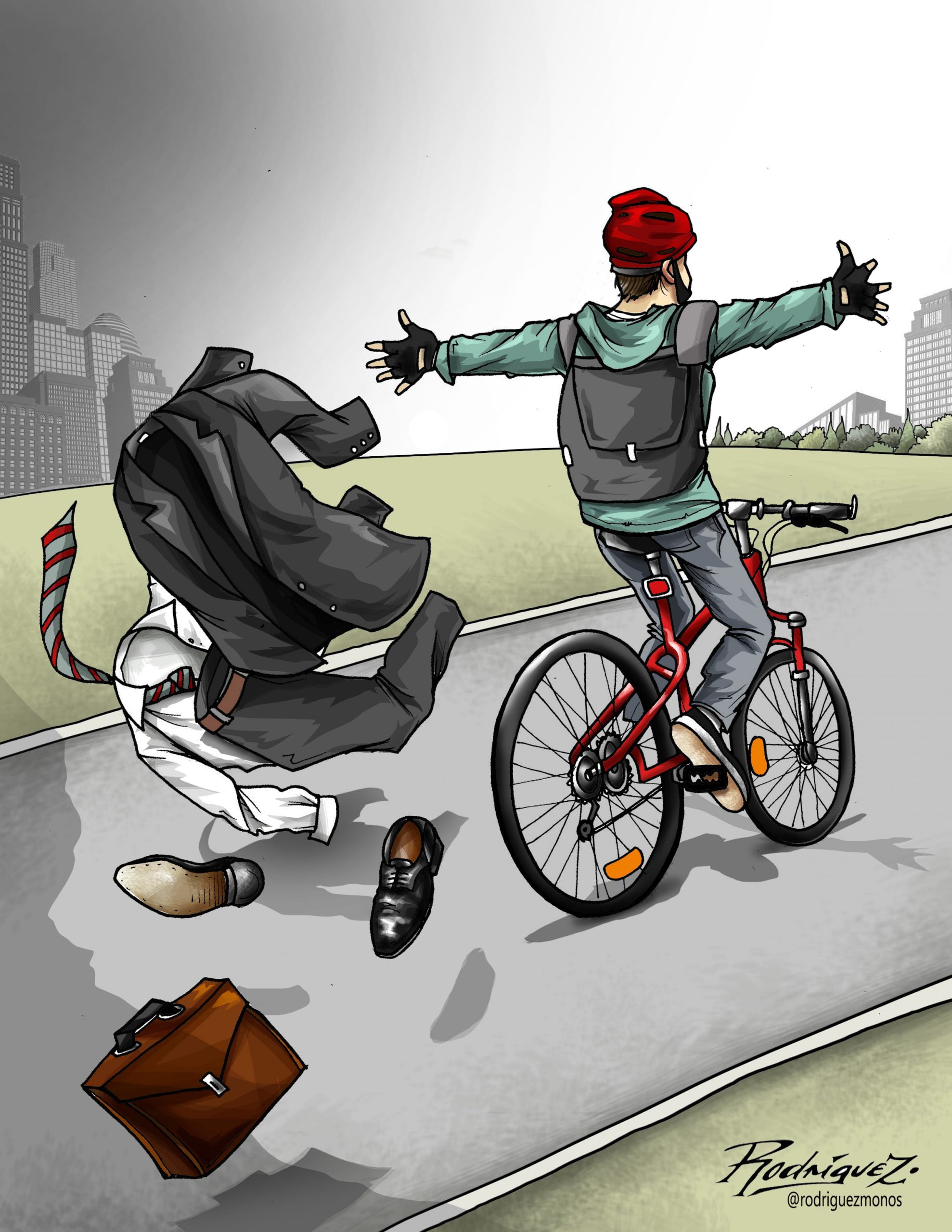 Rodríguez: "Until now we have lived in an increasingly developed and complex world, which has turned our lives into just one more gear in the consumer machine. Accelerated and over-informed lifestyles have left us longing for the beauty of a simpler life, where we are connected with nature, and with our own nature. Trying to get back in touch with our senses and moving forward, keeping balance like we do when we ride a bicycle, can be a great adventure, one that the next generations and the planet will be grateful for – if we start right now."
Italy is our next stop, where we find award-winning cartoonist Marilena Nardi. Nardi teaches at the Academy of Fine Arts in Venice and has enjoyed an outstanding career, winning – among other accolades – the Grand Prix at World Press Cartoon in 2018.
Nardi: "The pandemic forced us to stay at home, isolated, and to change our habits. It put a strain on relationships and work. It forced everyone to take a painful break. I don't know what our life will be like after Covid-19, but I do want to think there will be an 'after'. My cartoon basically wants to express this: the hope that we can use this time to rethink ourselves, to invent a new, a better 'after', different from the normality of 'before'."
Moving to the Middle East, we meet Osama Hajjaj who was born and raised in Amman, capital city of Jordan. His work is published in local daily newspapers as well as online. The main focus of his work is on the political events in the Middle East and on life in Jordan.
Hajjaj: "Humans think technology makes them stronger and smarter than nature… but now, in the time of corona, everything has changed. Humans are learning a big lesson: we must rethink. We are in our homes with our technology because we are afraid of a virus. But other creatures and animals – they live a normal life. The earth improves now, with less pollution. Everything in nature is getting better now that humans have moved away. That is why we are not stronger than the laws of nature. We must rethink and respect the earth."
Further east, in Iran, Mahnaz Yazdani lives and works in Isfahan. Her cartoons are mostly about social, economic and environmental issues. In addition to being a cartoonist, she has also produced short animations and illustrated several books.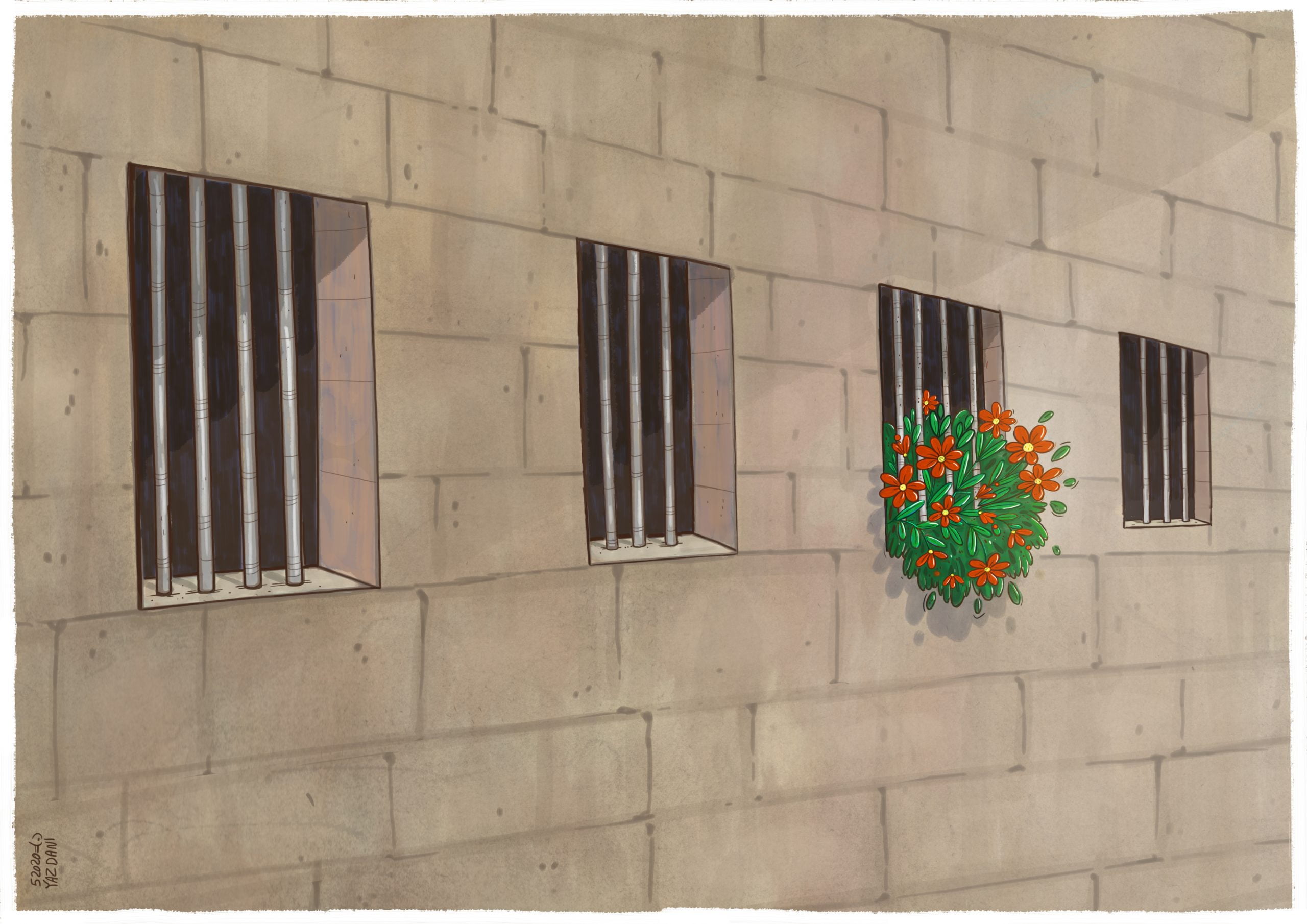 Yazdani: "If I am trapped in a bad situation, I have two options: either do nothing and feel sad for myself, or try to find ways to add joy to my life. Even the smallest bit of joy will be helpful. The fact is that life will not wait for us to enjoy being alive but we can find our own ways to enjoy it right now."
The final stop on our journey is the city of Cebu in the Philippines, home to a young cartoonist who works under the name ZACH. His work has been published in several print and online publications. While developing his skills as a cartoonist, he also obtained a BSc in Applied Physics.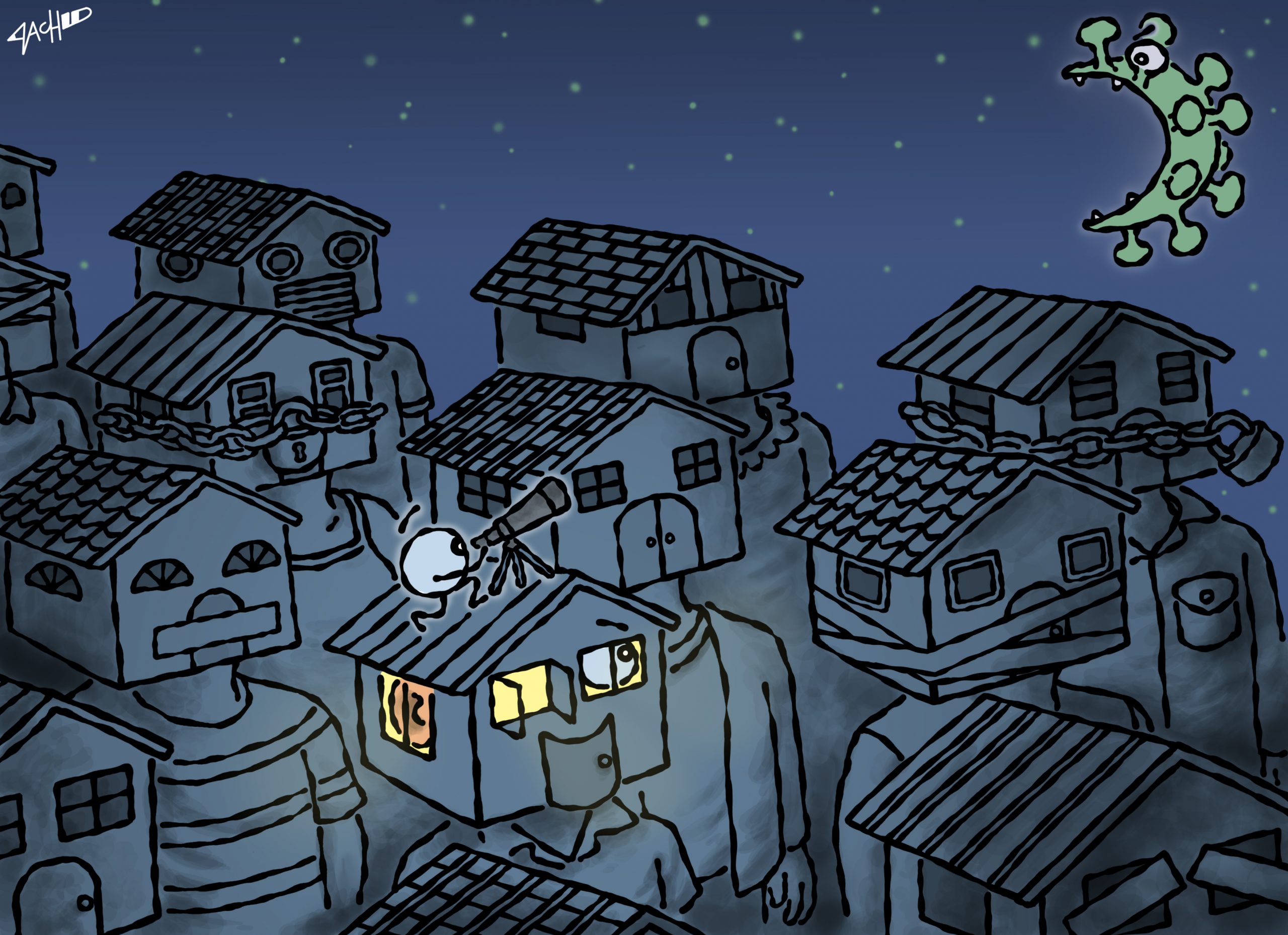 ZACH: "Covid-19 has affected our senses in more ways than one. Not only has it robbed us of our breath, but, with a lack of transparency, blatant disinformation, and intimidation from critics, it has also rendered us blind, deaf and mute. But we can't allow our senses to be bound. By opening our eyes to see, our ears to listen, and our mouths to speak, we unshackle our senses and set ourselves free."
We are curious to discover your take on Being Alive. Let us know by sending an email to:
[email protected] or by posting a comment on our Facebook, Twitter, Linkedin or Instagram accounts.
This series of cartoons was produced in collaboration with the Cartoon Movement. If you would like to have one to decorate your home or office, you can order it by sending an email to [email protected].