Put a changemaker in the spotlight
Everyday Changemaker Photo Contest
Words: 5
Photos: Various
UPDATE: This contest ended in December 2020. You'll find our current photo contest in the main site menu.
Congratulations to our winners!
5's Everyday Changemaker Photo Contest challenged you to take a photograph of an inspiring changemaker, and tell us why they deserve to be celebrated, for a chance at winning one of two €2500 prizes.
We received more than 100 stunning portraits, and 10 finalists were selected: five chosen by our jury of top photographers; and five chosen by the 5 community on Instagram.
We can now reveal the winners of the 5 Jury Prize and the 5 Community Prize.
5 Community Prize
WINNER:  Aman Alam
Aman Alam (alampanah) photographed KS Manjunath, a former manager of a garment factory who lost his job in the pandemic, and ended up having to take a job sewing in another factory.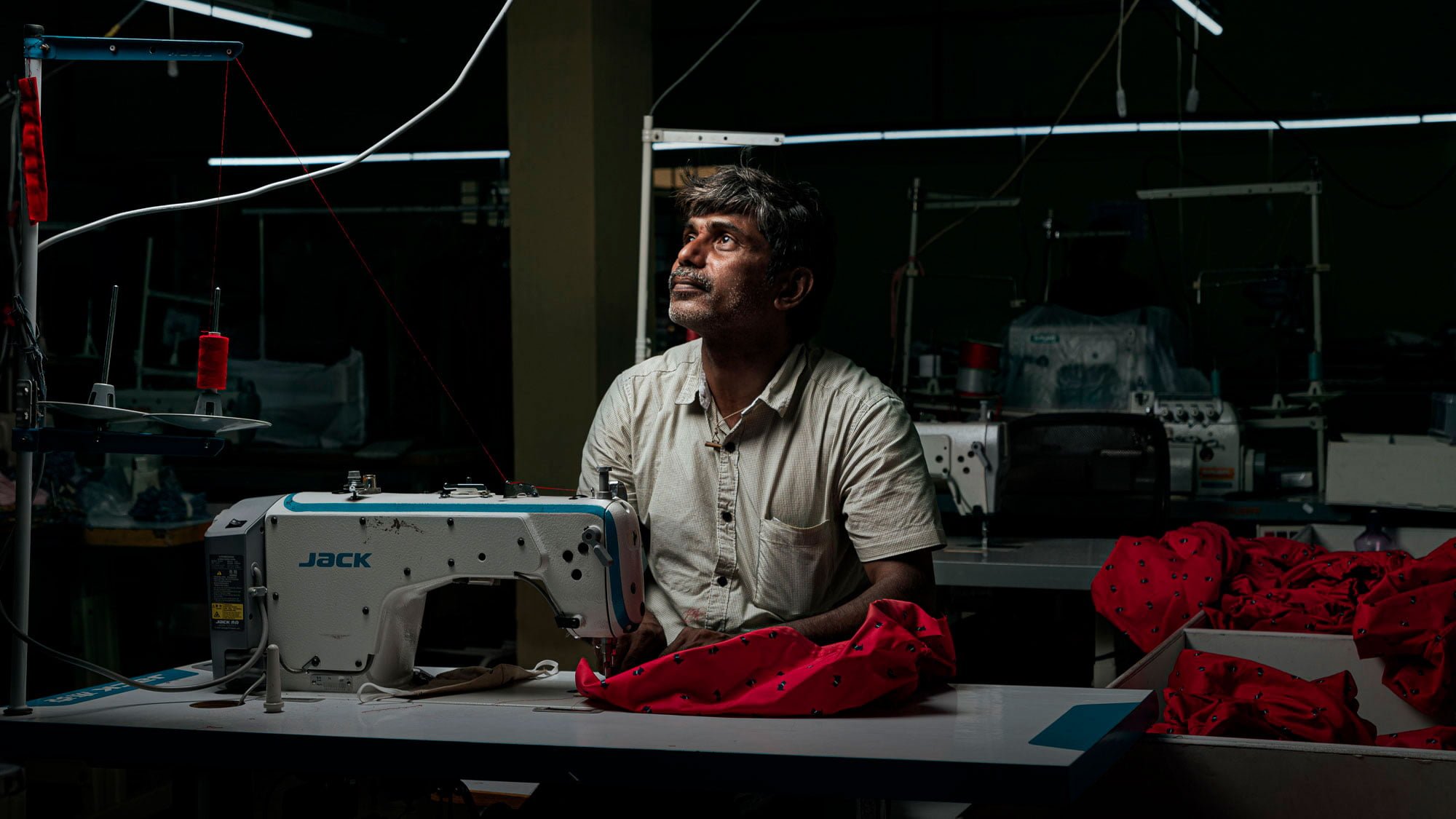 Instagram responded enthusiastically to Aman's photo. Mishti.and.meat said: "Here's hoping Manjunath's resilience survives against all odds. What a beautiful picture." Indiain35mm said: "Thank you for sharing Manjunath's story. His perseverance to provide for his family given the circumstances is truly inspiring."
Read more about Aman and how he captured his winning photo here.
5 Jury Prize
WINNER:  Maysa Leite
Maysa Leite (maysaaleite_) took this moving photograph of her mother and younger sister.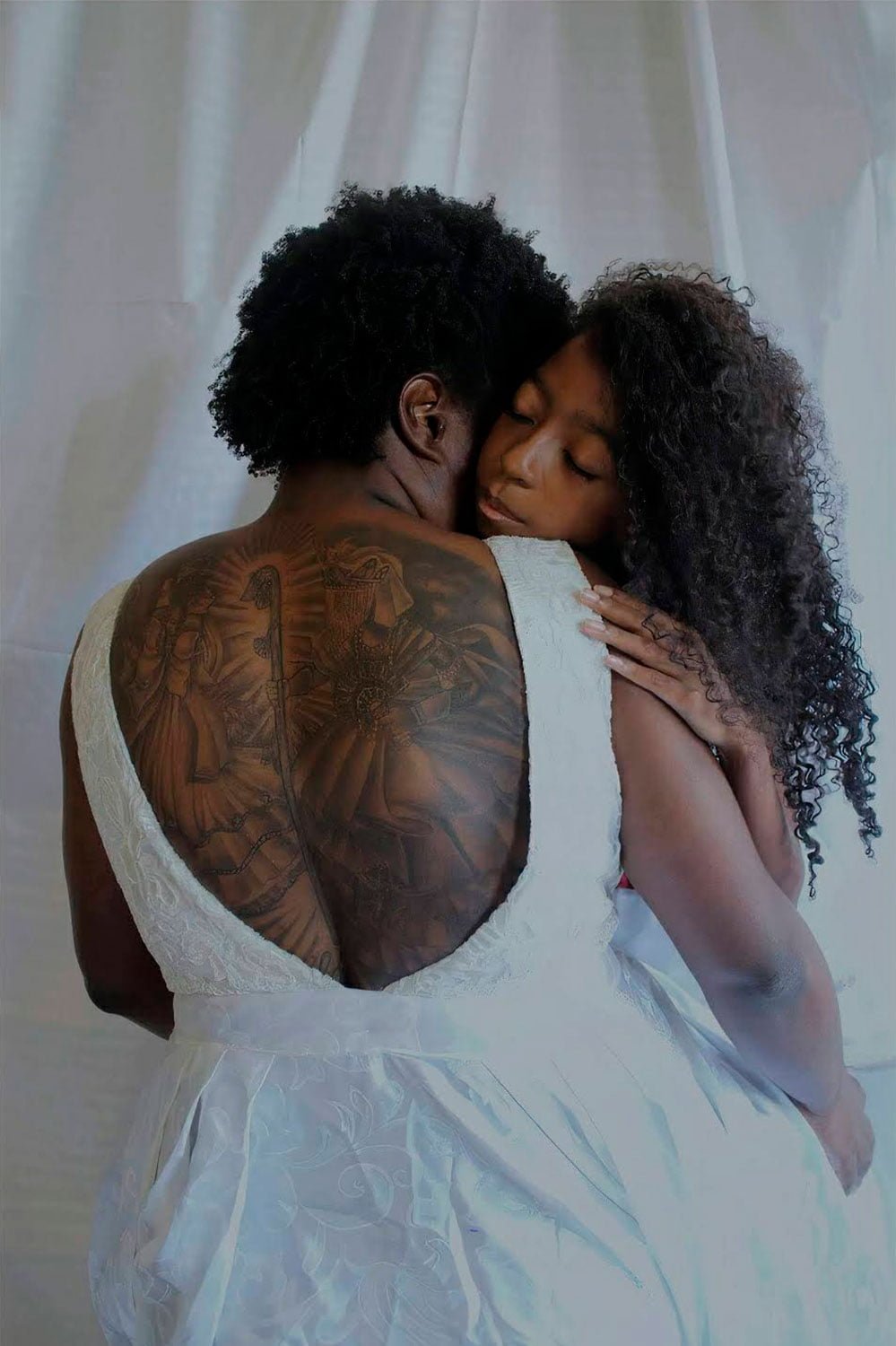 The judges said: "The photographer references family as the first agent of change in her life, and alludes to the complexity of our familial bonds, and our relationship with home. In a time of profound unrest and upheaval, the everyday act of nurturing is essential. To respond to a world in flux by tending to each other is radical, and its importance is often overlooked. We are thrilled to be awarding Maysa's image, which honours the relationships that move and shape us, and our world."
Read more about Maysa and how she captured her winning photo here.
Vitalik Denys
Vitalik Denys photographed Arnetta who has battled depression.
Charaf Lahib
Charaf Lahib photographed Chaimae, a young girl living in Morocco.
Salaheddine El Bouaaichi
Salaheddine El Bouaaichi photographed Salma Hajjam, who has vitiligo.
Laila Affane
Laila Affane captured this woman finding a moment of calm.
Aman Alam
Aman Alam photographed factory worker KS Manjunath.
Misha Vallejo
Misha Vallejo Prut photographed Patricia Gualinga, an environmental activist and leader of the indigenous Kichwa community of Sarayaku, who is fighting the government of Ecuador to keep oil companies out of the rainforest.
Greg Gulbransen
Greg Gulbransen photographed Shane Johnson, a former senior member of the Ku Klux Klan, who left the group. He is now a preacher who denounces hate and helps prisoners and gang members turn their lives around.
Annabel Oosteweeghel
Annabel Oosteweeghel photographed performance artist and activist Naomie Pieter, who recently won an award from the Dutch political party GroenLinks for her commitment to the queer community in Amsterdam.
Sanne de Wilde
Sanne de Wilde photographed Coco, creator of 'The Albimazing Network' a safe space for people living with albinism to connect and share their stories. She is a powerful storyteller, channeling her own experiences to empower others.
Maysa Leite
Maysa Leite photographed her family. She says: "Our first social institution, the reason that makes us get up and want to be better every day. It's as if it were part of our air or a supporting pillar."
THE JURY
Ismail Zaidy
Ismail is a young photographer from Morocco whose work focuses on family. He works regularly with his brother and sister, both as models and creative partners. His work seeks to shine a light on family relationships, including issues that are often not discussed, such as distance and estrangement. "I am trying to treat this issue throughout my work, showing that family is one of the most valuable gifts in our lives," Ismail says.
Luisa Dörr
Luisa Dörr is a Brazilian photographer whose work focuses on the feminine human landscape. Through the quietness of her storytelling, she uses the portrait as a vehicle to explore the complexity of human nature and femininity. Luisa's work has been published in Time, National Geographic, The New York Times, Geo and Wired, among others. In 2019 she won third prize in the portrait stories category of the World Press Photo Award. Luisa is currently working on long-term projects related to racial rights and the role of women in agriculture.
Ken Hermann
Danish photographer Ken Hermann is passionate about individuals and their unique histories. He explores the fragile balance between people and their environment, between tradition and modernity. Ken's photos weave together cultural and political content, blending documentary and cinematic portraiture. His application of lighting, combining artificial with natural, takes the images into a surreal space, creating dreamlike visions of everyday people.
Rob Hornstra
Originally from the Netherlands, Rob Hornstra works on long-term documentary projects that take him all over the world. He has published several books, produced documentary series for international magazines, and taken part in numerous exhibitions. He is head of the photography department at the Royal Academy of Arts in The Hague, and founder of Fotodok – a venue for documentary photography events and education in Utrecht.
Hannah Reyes Morales
Hannah Reyes Morales is a Filipina photographer whose work documents tenderness in the face of adversity. Her photography, both visceral and intimate, takes a look at how resilience is embodied in daily life. Based in Manila, Hannah's work explores the universal themes of diaspora, survival, and the bonds that tie us together. She has been published in The Washington Post, The New York Times, National Geographic, Al Jazeera and The Southeast Asia Globe.