Last year we ran a competition unlike any other. The prize? The chance to help regreen a patch of urban grey with a tiny forest. Meet our winner and find out about his hopes for the forest and his city.
On a disused plot of land in the Spanish city of A Coruña, Manuel Lógar points out the spot where a tiny forest of trees will soon take root. As the winner of the Tiny Forest Competition – the first of its kind launched by 5 last year, Manuel will receive €10,000 worth of trees plus training to see his dream of a patch of wild green become a reality.
A professional documentary filmmaker, Manuel Lógar is always interested in what's happening around him, in his surroundings, his city and his community, and believes in seizing every opportunity to change things for the better. So when he saw the chance to win a tiny forest for his home city, he entered right away.
"A Coruña is not a city with a lot of green spaces. We don't have the culture here, to be in parks and enjoy the green spaces. The green spaces here are more like a decoration – to look at, and are not a real part of the city to enjoy and interact with," he explains. 
"The presence of nature in a city is very important, so we don't forget that we depend on it"
Manuel Lógar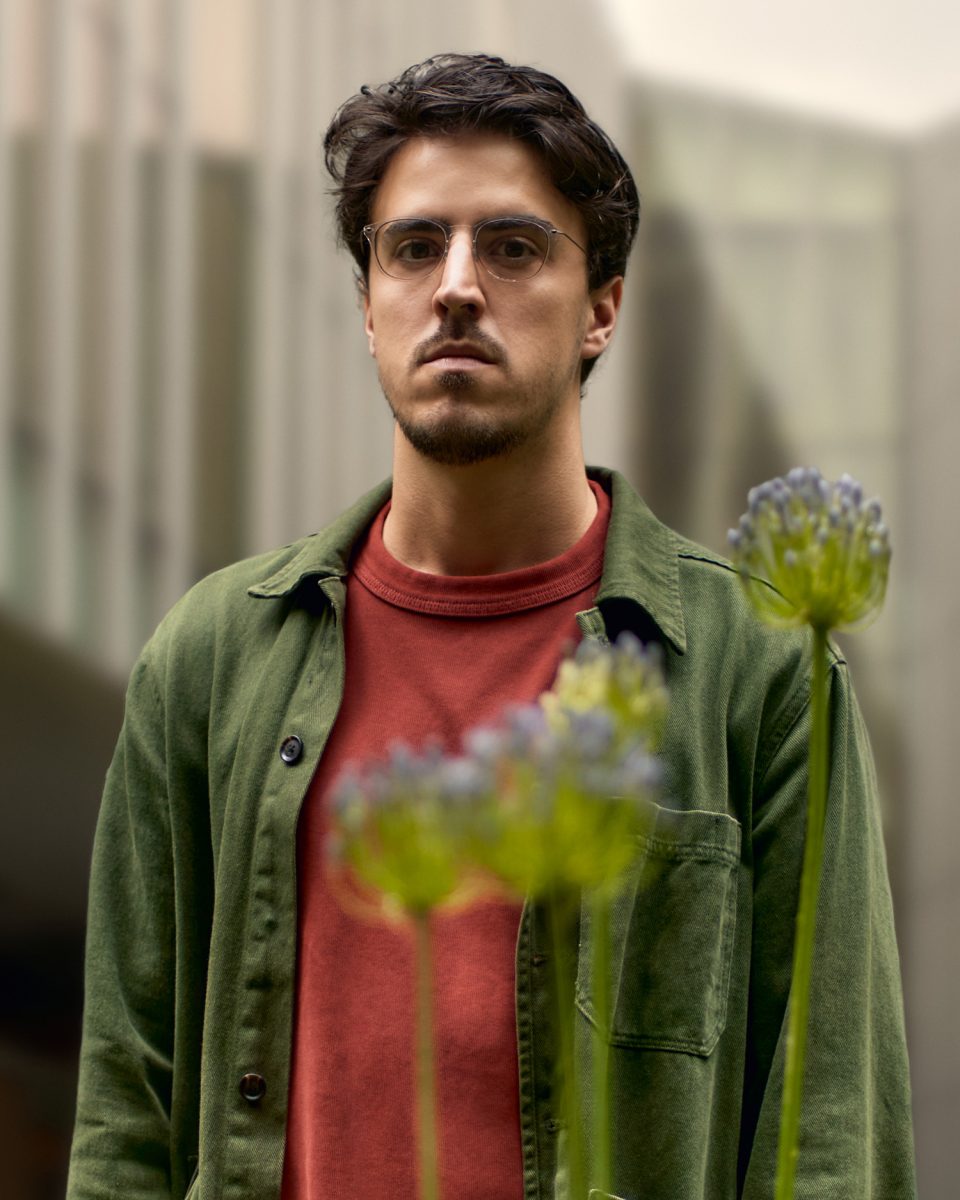 The site is located behind the Agora cultural centre, in a low-income neighbourhood currently dominated by concrete buildings. His aim in planting a forest here? "To get people more interested in ecology, and environmentalism – and to create a connection to nature in your neighbourhood, and your life. It's good to have nature close by, so it's easy to access and connect with. The presence of nature in a city is very important, so we don't forget that we depend on it."
Tiny forests are highly compact, fast-growing forests that bring nature into urban environments. As well as helping us reconnect with the natural world, and keeping cities cool as the climate changes, they are also a haven for insects and birds, boosting much-needed urban biodiversity. Each forest counts about 600 trees and covers a space that would normally fit a tennis court – roughly 200 square metres. While a regular forest takes 100 years to reach maturity, tiny forests feature fast-growing species and are mature after just 10 years.
It's an opportunity for local schools to get involved in planting and caring for the forest, and Manuel believes the forest will also attract people from other parts of the city. Manuel can't wait to get started and is already looking forward to introducing the next generation to nature – especially his young nephew, who has just learned to walk. He plans on making a documentary about the whole process, highlighting its impact on on the community.
Manuel and a team of local volunteers will plant the trees in November. He's currently receiving training from  Dutch nature organisation IVN to learn how to maintain the tiny forest – a new skill set he is eager to put into practice and share with others. IVN has been a driving force behind tiny forests across Europe and the UK.
"I'm thrilled to have this opportunity, to be useful for my city, and to be an example of what you can do, even as just one person. I hope more people will see this and be inspired," Manuel says.
Get planting
Find out how you can plant a tiny forest in your hometown on IVN's website – a rich resource, complete with free guidelines and downloads. 
Tiny forest info