In our 'What the wild means to me' competition, 5 gave readers the chance to go on a unique trip with the European Safari Company. We asked the winner, Scarlett Kassimatis, to tell us about her experience.
When I saw 5's competition asking people to write about their relationship with the wild, I was excited. I love writing, and my relationship with the wilderness was at the forefront of my mind. I wrote about my search for a deeper connection with nature, which turned out to be an important time for some self-reflection. When I found out I'd won a trip with the European Safari Company, it was a chance to make that deeper connection for real.
My mother and I chose one of the wildest corners of Italy as our prize and decided to go in September, near both of our birthdays.
Scarlett's trip was run by the European Safari Company. Book a trip now and start your own adventure!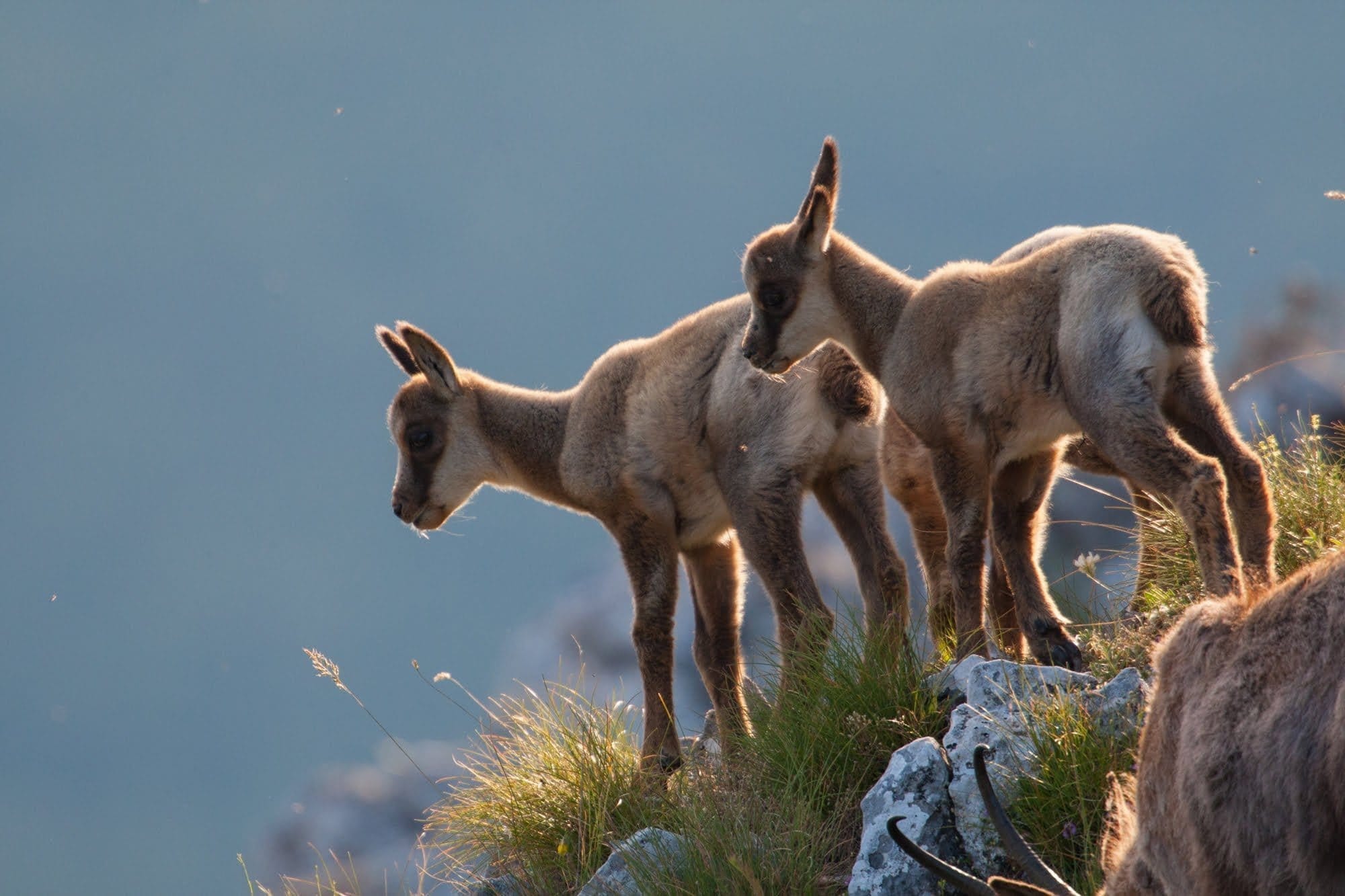 We took the scenic route from London by train, through the Swiss Alps and down to Tirano, at the northern tip of Italy. A very short stay in Rome allowed us to pretend briefly that we liked city holidays before we began our journey south to the mountain town of Pescasseroli.
We arrived, at last, peeling our masks off with relief and gulping the fresh cool air. We wandered around the small town, glancing with some hesitation at cartoons of smiling bears welcoming us to their home. Pescasseroli is in the Abruzzo National Park, close to an area where Rewilding Europe is working to support bear populations.
This was a truly wild place.
"We walked silently, slowly, and with respect for the life around us"
We were guided by Wildlife Adventures, a small local company dedicated to the protection and appreciation of the national parks. We met our guide Valeria at the hotel, where we were fed delicious local delicacies, and heard about our itinerary for the coming four days. Maybe it shows our inexperience in the outdoors, but neither I nor my mother were expecting it to be quite so thrilling. It was exciting and challenging in equal parts, and the prospect of 4am rises and climbs of 2000 metres filled my Mum briefly with terror (I don't know why we were expecting to hike in the mountains without facing a hill or two!)
The first afternoon we walked straight from our hotel through silent ancient beech forest and out into open grassland where we found a little hill from which to watch for roe deer. We walked silently, slowly, and with respect for the life around us. Valeria was an excellent guide, translating everything between English and Italian for our small group, not once tiring. In every piece of knowledge she shared you could feel her tenderness for the land. For me, spending days with her was like knowing, for the first time, what it was to belong to a place.
Needless to say we saw many deer, including stags on top of hills set against the dusk sky, and even packs of wolves crossing the landscape at dawn. You cannot beat the feeling of seeing animals in the wild, but to see a predator in the flesh that is surrounded by such myth and mystery, it was an almost out-of-body experience. On that early morning, the way the wolves moved so gracefully and the beauty of the deserted Abruzzian village where I stood, bleary eyed – I thought I was in a storybook.
"Just as we were running out of water, we came upon a stream where we filled our bottles and cooled our feet"
The most amazing day for me was the climb to see the shy and reclusive chamois. We walked through steep beech forests and open grassland, right to the top of the mountain range from where we looked down to see seven chamois, only a few metres away, grazing peacefully. I have always been happiest in forests and to be guided by someone who knew the importance of silence was wonderful. En route we learned about wolf poo, the behaviour of wild boar, wolf packs and fungi, stopping every so often to hear from Valeria and ask questions. The silence and slow pace meant that we reached the top, despite the heat, barely out of breath. The scenery was out of this world.
On the way down, just as we were running out of water, we came upon a gushing stream, crystal clear and ice cold, we filled our bottles and cooled our feet. All of our weariness lifted and floated off into the boughs.
The four days went fast. My Mum was blown away by the beauty of the place, and left feeling determined to build her fitness and confidence outdoors. For me, it was not only an amazing holiday, but also the challenge I needed to knock the previous two years of pandemic-imposed hermithood out of me. I left feeling strong and capable and with the knowledge that true wilderness can and does exist. I can't wait to get to know it better.
Start your adventure
The European Safari Company organises trips to the wildest corners of the continent, with destinations in Italy, Sweden, Portugal, Croatia and more.
Find out more