Billionaires are responding to the climate crisis by blasting themselves into space. But what about the rest of us here on Earth? One veteran astronaut is using VR to give everyone the chance to see our home planet as he saw it from orbit – in the hope of inspiring action to protect it.
Like many of us, André Kuipers dreamed of being an astronaut when he was young. Unlike many of us, he actually went on to become one – taking part in two International Space Station expeditions in 2004 and 2011.
Seeing the Earth from space that first time will stay with him forever, Kuipers says. "I turned my head, looked outside and was struck by the sight of our planet: a blue, glowing cell against the backdrop of the blackness of the universe. It was amazing."
With a new generation of billionaire space tourists now blasting themselves to the edge of space and planning their picnics on Mars, the urge to explore the stars remains strong. But for those, like Kuipers, who've spent time in orbit, the one thing they couldn't take their eyes off was the Earth.
"Initially, my attention was drawn to the beauty of our planet… but if you look closer, the presence of humans is visible"
André Kuipers
It's an experience that has been dubbed 'the overview effect' – a shift in awareness sparked by the overwhelming sense of wonder astronauts feel upon seeing this fragile blue dot – our only home – suspended in the vastness of space.
And what state did they find our home in? "Initially, my attention was drawn to the breathtaking beauty of our planet. I saw land and oceans, deserts, mountains and lakes. But if you look a little closer, the presence of humans is clearly visible everywhere," Kuipers says.
"You see cities and roads, but you also see the human presence in another form: air pollution, erosion, logging. At night city lights are burning everywhere. It consumes a lot of energy. And swarms of fishing vessels are emptying the oceans. Seeing the scale of this from space is frightening."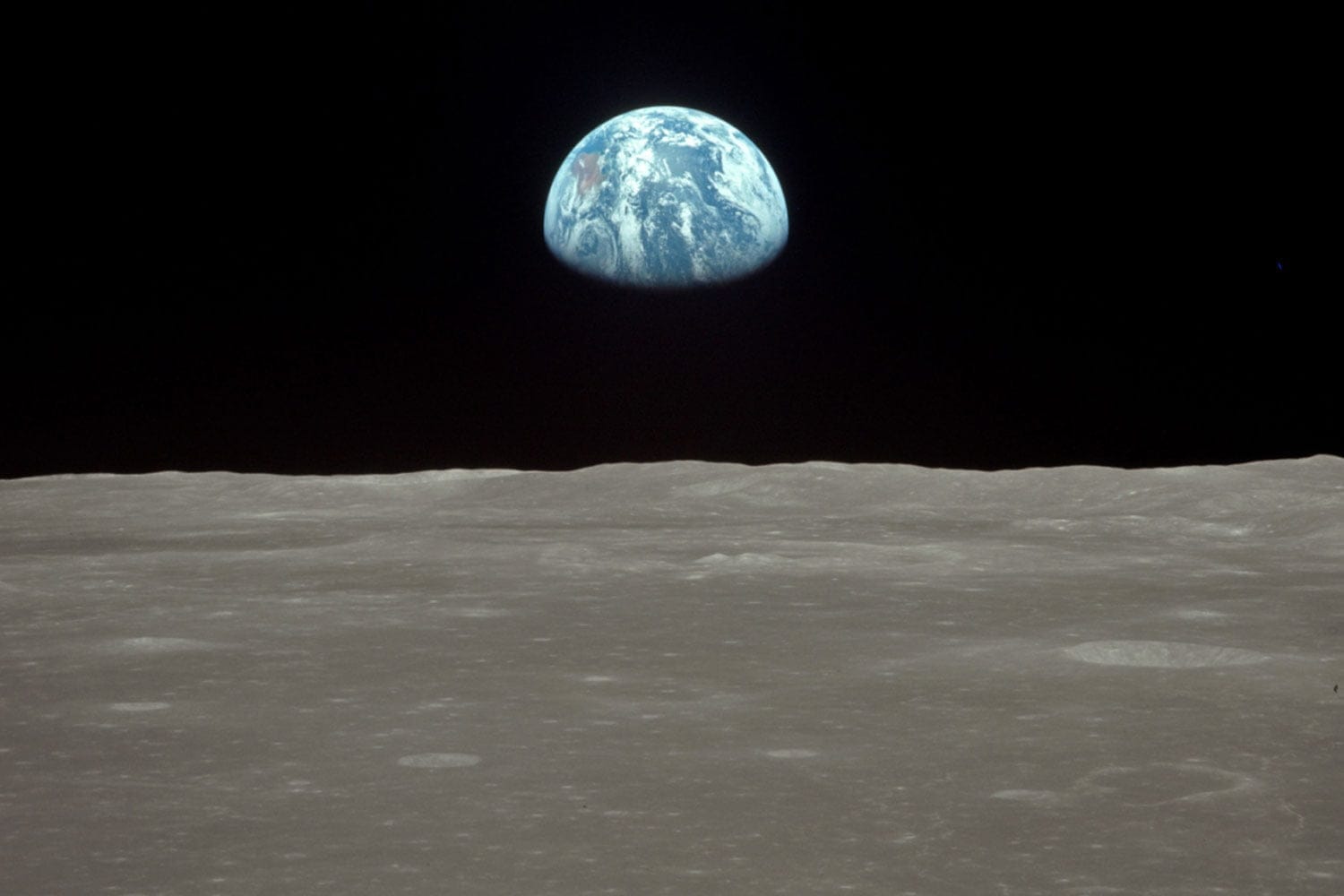 Kuipers has never looked at the world the same way again. It got him thinking: what if everyone could experience this for themselves? Surely we would treat the planet with more respect?
This is what led the Dutch astronaut to develop SpaceBuzz, an immersive VR experience replicating the full sensory impact of seeing our planet through the eyes of an astronaut. Visitors enter a viewing capsule shaped like a rocket ship and strap into their seats to kickstart their journey to a new mindset.
So does it actually work? The initial findings are encouraging. Scientists at Tilburg University in the Netherlands are investigating the effects of SpaceBuzz on children and found a link between feelings of awe, the overview effect and learning gains. After their VR experience, the children were better able to absorb information about our impact on the environment.
The team are also studying drawings that children made of themselves before and after the experience. "What you expect is that after the overview effect, the drawings children make of themselves will be smaller, suggesting an altered perspective," says Professor Max Louwerse.
For Kuipers, SpaceBuzz is about inspiring children in a playful way, and he's now taking it international, coming this year in France, Italy and Hungary, with more countries to follow. His mission? "For every child in the world to experience the overview effect and inspire them to become ambassadors of the planet."
With enough adults around who could also do with an instant dose of eco-awareness, why not give the current generation a dose? Parents and teachers are already enthusiastic. To see if it comes close to the real thing, Kuipers also tested it on the most discerning audience possible: a group of international astronauts and cosmonauts.
"It actually made me feel quite like I was back in space," said British astronaut Helen Sherman. "I think we should take it to the UN and make all the world leaders do the same," suggested Iranian-American astronaut Anousheh Ansari.
We've learned incredible things in sixty years of space exploration. But for the astronauts themselves, the enduring lesson has nothing to do with space, and everything to do with the planet under our feet.
Discover more
Find out about the full SpaceBuzz experience and the educational mission of the NGO founded by astronaut André Kuipers here.