Why only celebrate the achievements of women on International Women's Day? Let's applaud their efforts all year long. Meet five amazing women who have made great strides in environmental action or awareness.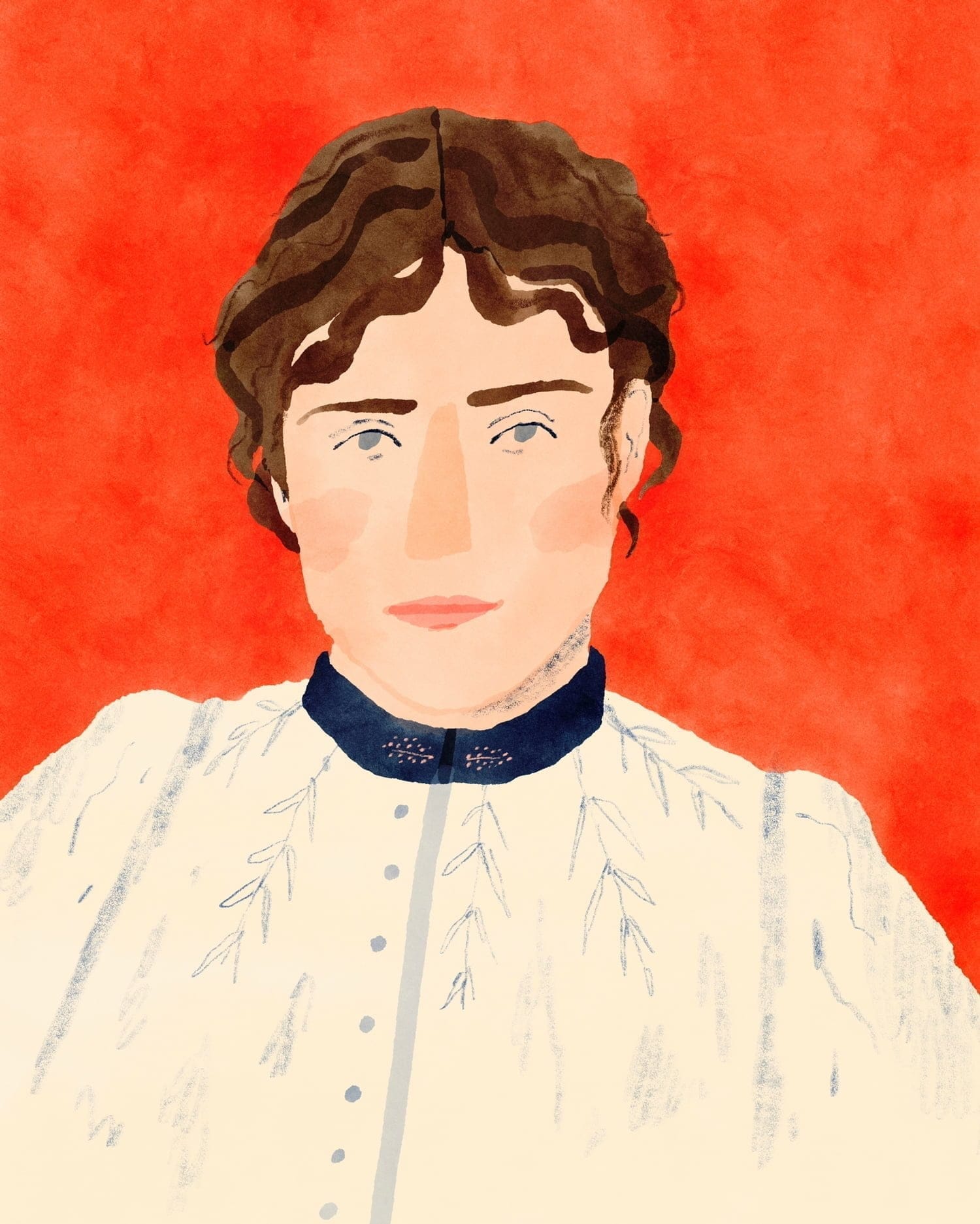 The mother of climate science
Who would have thought that a simple experiment by an amateur scientist in 1856 would connect the dots between carbon dioxide and global warming, and lay the foundations for modern climate change science? Well that's exactly what happened when 37-year-old Eunice Foote (1819-1888) used an air pump, two glass cylinders and four thermometers to test the sun's effects on regular air, water vapour and carbonic acid gas (aka carbon dioxide). When left in sunlight, she found that the CO2 cylinder trapped more heat and, when removed from it, took much longer to cool. What she demonstrated in the lab was what happens on a planetary scale when we pollute the atmosphere. We now call it the greenhouse effect: the cause of global warming.
She documented her ground-breaking findings in a two-page paper, Circumstances Affecting the Heat of the Sun's Rays. And even though her paper was presented at a prestigious conference and published in the American Journal of Science, Foote remained unknown. Why? Well, being an amateur, an American and a woman didn't really help. After all, this was a time when women weren't taken seriously (in many a field) and Europe was seen as the 'proper' hub of scientific work. (Which explains why Irish physicist John Tyndall's similar discovery three years later saw him labelled as the 'father of climate science'.)
A farmgirl from Connecticut, Foote was introduced to science at school, although her appetite and flair for it may also have been in her blood seeing as she was a distant relative of Sir Isaac Newton. But she also had another passion: women's rights, which saw her help organise the 1848 convention that launched the American suffrage movement. Thankfully Foote's scientific breakthrough was brought to the world's attention when retired geologist Ray Sorenson stumbled across it in 2010, and finally (after more than 150 years), the 'mother of climate science' got the credit she deserves.
"An atmosphere of that gas would give to our earth a high temperature"
From Eunice Foote's 1856 scientific paper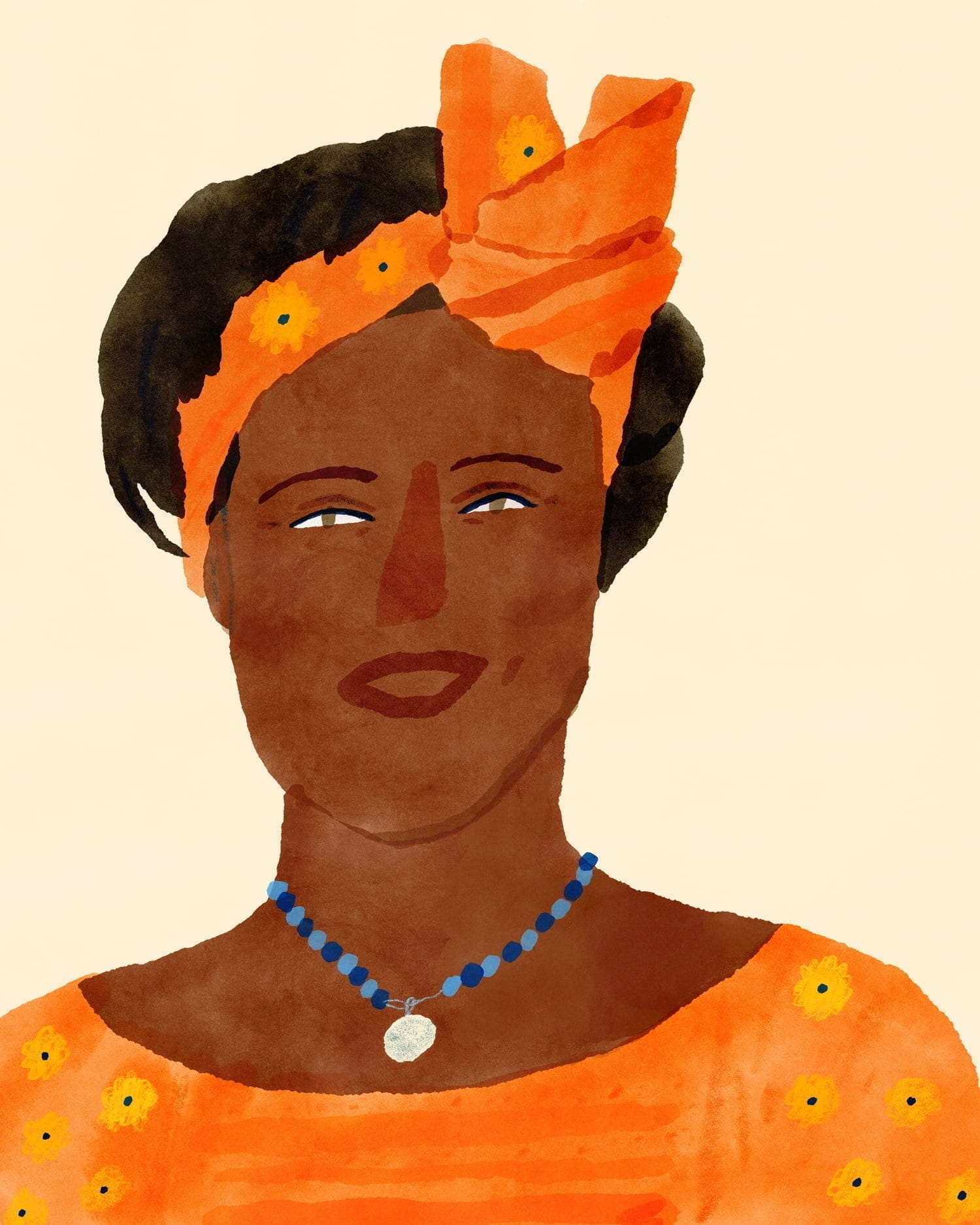 First lady of trees
Originally from Kenya's Central Highlands, Wangari Maathai (1940-2011) may have been born on 1 April, but she was certainly no fool. Thanks to the Kennedy Airlift scholarship programme, she was able to study for a Bachelor of Science in the US, followed by a Master's and later, back in Kenya, a PhD, making her the first woman in East and Central Africa to earn a doctorate.
And the 'firsts' didn't stop there: she was also the first female professor in Kenya and the first African woman, and environmentalist, to win the Nobel Peace Prize (2004) "for her contribution to sustainable development, democracy and peace". Maathai was recognised for her work with her NGO, Green Belt Movement, which promotes environmental conservation and community development. After hearing about the environmental, economic and social problems rural Kenyans were experiencing with their land being used for cash crops, she mobilised communities, especially women, to plant trees – a practical, holistic and ecological approach that would help reforestation, replenish water sources, provide food and fuel, and contribute to their livelihoods. So far, more than 50 million trees have been planted across Africa and, via a UN campaign, billions more worldwide.
Maathai's vision for tree-planting wasn't just about the environment, it was also about democracy, women's rights and international solidarity. As the Nobel Committee said, "She thinks globally and acts locally."
She was a political activist too. Fighting for democracy and against the government's privatisation of public land, she organised protests for which she was threatened, beaten (to near death) and jailed. But that didn't stop her. In fact, in Kenya's 2002 elections, she became an MP (with 98% of the vote) and was appointed Assistant Minister for Environment, Natural Resources and Wildlife. She continued her "contribution to sustainable development, democracy and peace" to the day she died, and her death was summed up beautifully in the words of Nigerian environmental activist, Nnimmo Bassey: "Even if no one applauds this great woman of Africa, the trees will clap."
"It's the little things citizens do. That's what will make the difference. My little thing is planting trees"
Wangari Maathai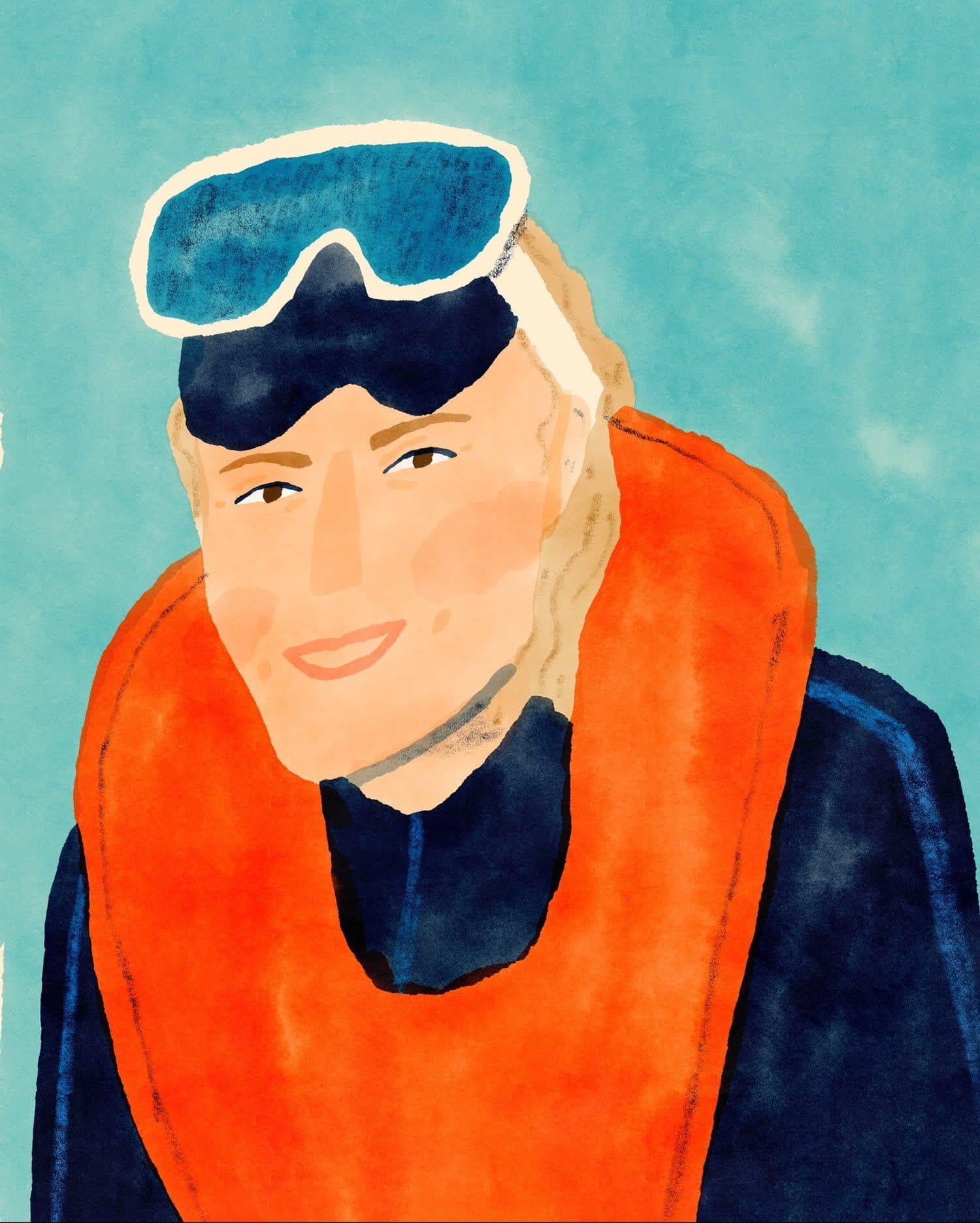 Queen of the deep
Born in New Jersey in 1935, Sylvia Earle moved to Florida aged 12 and became fascinated by the ocean. This childhood love never left her and has led her to become a world-renowned marine biologist, oceanographer, pioneering deep-sea explorer, lecturer, author of almost 200 publications, and ocean advocate… We may have to come up for air in listing her achievements, but Earle has never done so in her journey to create them. Because in addition to all this, she is a National Geographic Society Explorer-in-Residence; founded Mission Blue, an organisation dedicated to ocean conservation and exploration; was named Time magazine's first 'Hero for the Planet' and the UN's Champion of the Earth; became the US National Oceanic and Atmospheric Administration's first female chief scientist; and inspired millions of people to care about the ocean.
And she hasn't been doing this from the comfort of her chair, as she's spent much of her life under the waves, clocking over 7,000 hours underwater – even actually living there 10 times – and leading more than 100 expeditions, including the notable Tektite II Project in 1970 when she led the first all-female team of aquanauts to study marine life. In short, she showed the world that female scientists were just as competent as their male counterparts. A point Earle more than proved when she set a world record nine years later for deepest untethered sea walk (at a depth of 381m for more than two hours). It's no wonder she's nicknamed 'Her Deepness'. Committed to protecting the oceans and making them accessible to all, Earle is establishing a global network of Hope Spots (marine protected areas) through her Mission Blue foundation, and co-founded two companies to develop deep-sea submersibles that will not only help scientists work at exceptional depths but also eventually enable anyone – from schoolkids to world leaders – to experience her beloved deep blue in person.
"We can reverse to a very large extent the harm we have imposed, because now we know. Knowledge is the superpower of the 21st century"
Sylvia Earle
Guardian of the Amazon
Not many leaders would write a letter to their peers stating, 'it's time you listened', 'you have lost your way', and 'you have not had the courage, curiosity or respect to get to know us'. But that's exactly what Nemonte Nenquimo, a Waorani leader from the Ecuadorean Amazon, wrote to the presidents of the Amazonian countries and other world leaders. Published in The Guardian newspaper in 2020, Nenquimo's open letter is a heartfelt, unapologetic declaration from someone who is fighting to protect their ancestorial territory, culture and way of life. Having grown up listening to her elders tell stories of how her people lived before the missionaries, how Waorani women made the decisions while the men went to war, and how her grandfather, who was a leader himself, protected their lands from outsiders, Nenquimo sees protecting her environment as her legacy.
A strong, original voice in climate activism, Nenquimo co-founded the Ceibo Alliance in 2015 to protect indigenous lands across the Upper Amazon and was elected the first female president of CONCONAWEP, an organisation that represents the Waorani people of Pastaza, in 2018. A year later, she led a campaign and lawsuit against the Ecuadorean government over its plans to sell parts of the Amazonian rainforest and Waorani territory without their consent to oil companies. The Waorani people's landmark victory not only saved 500,000 acres of crucial rainforest (and ancestral land), it also set a legal precedent for indigenous rights, driving other tribes to follow in their footsteps.
In her spearheading role in the lawsuit, Nenquimo bridged the worlds of indigenous people and Western society, brought elders and youth together, united tribes that were once divided, and helped communities maintain their independence from oil company handouts. In 2020, the UN gave her the Champions of the Earth award, and Time magazine named her in its annual list of the world's 100 most influential people. In his tribute to her, actor and environmentalist Leonardo DiCaprio stated, "Nemonte lives her fight, and to have a conversation with her is to witness a rare clarity of purpose. […] She inspires those she speaks with to shoulder the nearest boulder and walk alongside her as her movement continues to grow. I am lucky to have met her, and I am luckier still to have learned from her."
"The earth does not expect you to save her, she expects you to respect her. And we, as indigenous peoples, expect the same"
Nemonte Nenquimo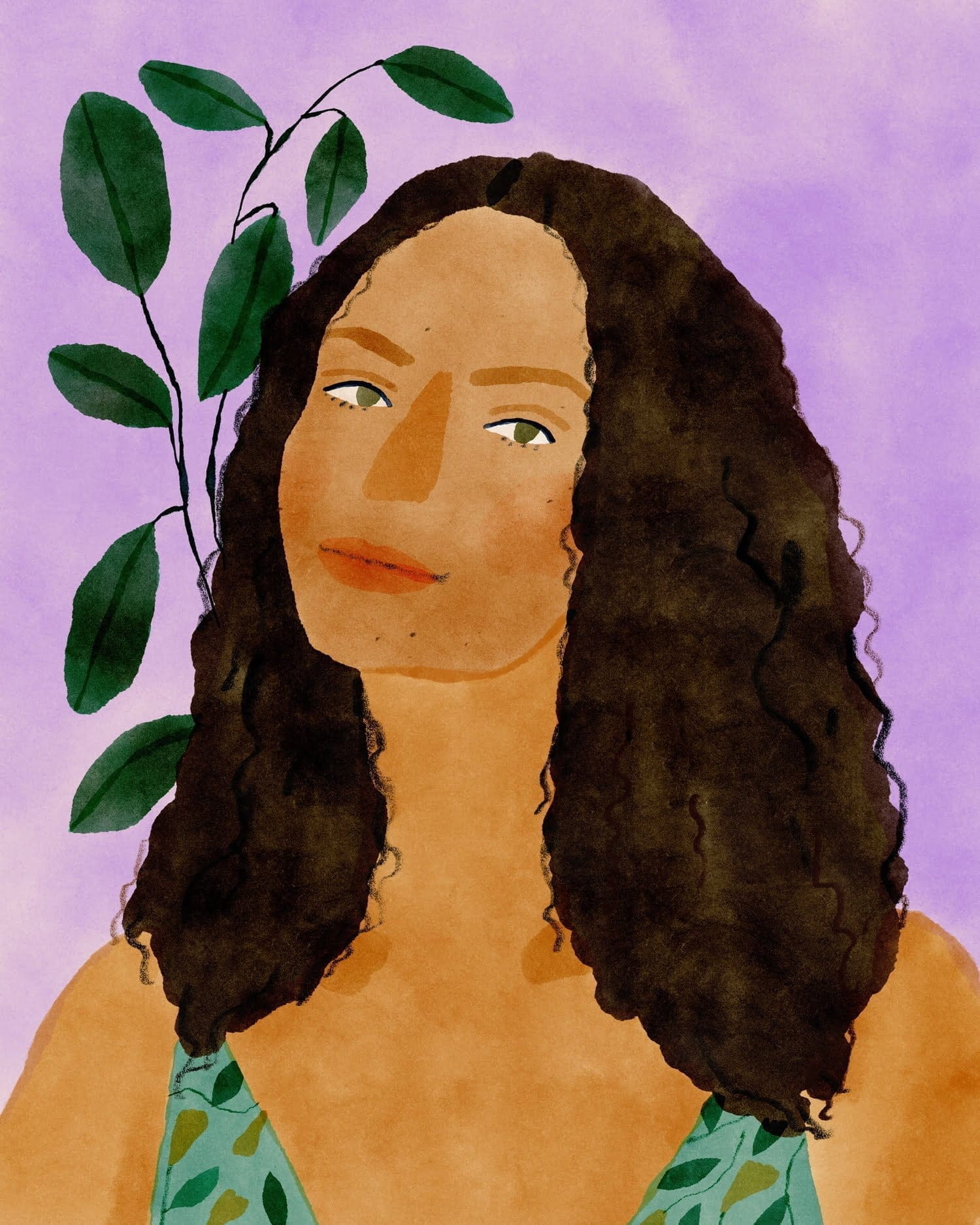 Voice of a new movement
On 28 May 2020, an eco-lifestyle blogger named Leah Thomas (aka Green Girl Leah) put up a post on Instagram that linked environmentalism with the Black Lives Matter movement. It introduced the term Intersectional Environmentalism (IE) and defined it as 'an inclusive version of environmentalism that advocates for both the protection of people and the planet and identifies the ways in which injustices happening to marginalised communities and the earth are interconnected'. It also included a pledge that Thomas called on the green community to take in solidarity with BIPOC people who were affected daily by social and environmental injustices. What happened next took the young black girl by surprise: her call for change went viral, gaining more than 50,000 likes and leading her to co-launch the Intersectional Environmentalism platform less than a month later.
With the goal of dismantling racism in a predominantly white climate movement, the platform is a climate justice community and resource hub that puts BIPOC and often unheard voices that are left out of the climate conversation centre stage, and helps environmentalists to better understand how someone's culture can both positively and negatively impact their relationship to nature.
For Thomas, the link between environment and social justice first hit her in 2014 following the murder of Michael Brown near her home in Missouri. When she went to to study environmental science shortly afterwards, she found she couldn't focus: while she witnessed the subsequent protests, she was simultaneously coming across systemic racism in the pages of her books as she saw how BIPOC people experience environmental injustices at higher rates. She couldn't get past the imbalance of how the relationship between nature and humanity was being addressed while ignoring racial and economic injustice. Fast-forward seven years and the activist and author is inspiring and educating a new generation of activists on how to create change that is meaningful, sustainable and – most importantly – inclusive. Her first book, The Intersectional Environmentalist, is out today. Just goes to show how one little post can blossom into a whopping great movement.
"The future of environmentalism is intersectional my friends"
Leah Thomas