The ocean's riches can help us cut carbon emissions, reduce pollution, and free up water and land. Here are 10 of the most exciting sustainable innovations that have come from the sea.
1. Bioplastic from seaweed
Cheap, versatile, almost unbreakable… plastic is a wonder of the modern world. But there's a catch: it lasts pretty much forever, and we haven't found a good way to dispose of it or reuse it. Seaweed-based materials make a great alternative. These pods made by UK startup Notpla are not just biodegradable, they're edible. Runners in the London Marathon have used them as an alternative to single-use cups. Notpla also makes film for wrapping, and boxes for takeaway food.
2. Swimsuits from lost fishing nets
Copenhagen Cartel makes stunning sustainable swimwear out of fishing nets that have been lost or abandoned. It's a way of using up the dangerous 'ghost nets' that otherwise drift around the oceans killing thousands of sea creatures. The production process also requires less energy and resources than new nylon, minimising the product's environmental footprint. Founder Katrine Lee Larsen witnessed the impact of plastic pollution in Bali and says "it broke my heart", so she decided to do something about it.
Read our interview with the founder here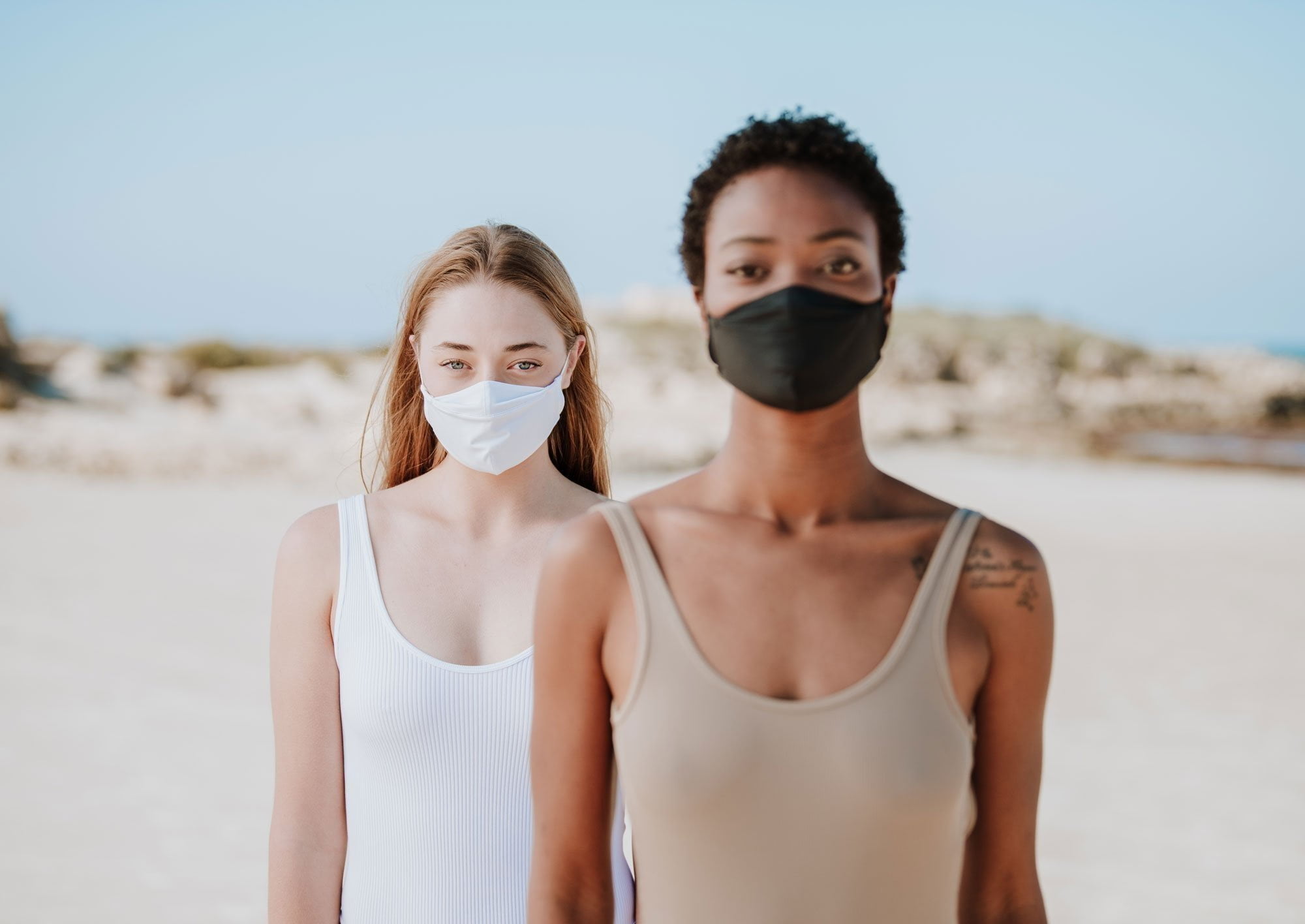 3. Face masks from algae
Manufacturing clothes has a huge impact on our environment. That's why an award-winning Israeli startup is developing a range of fibres and pigments made from lab-grown algae. One of its first products – available soon – is a face mask, with a filtration layer dyed using algae. As well as being better for the environment than conventional textile manufacturing, Alga-life claims its Algaeing materials also have benefits for the skin.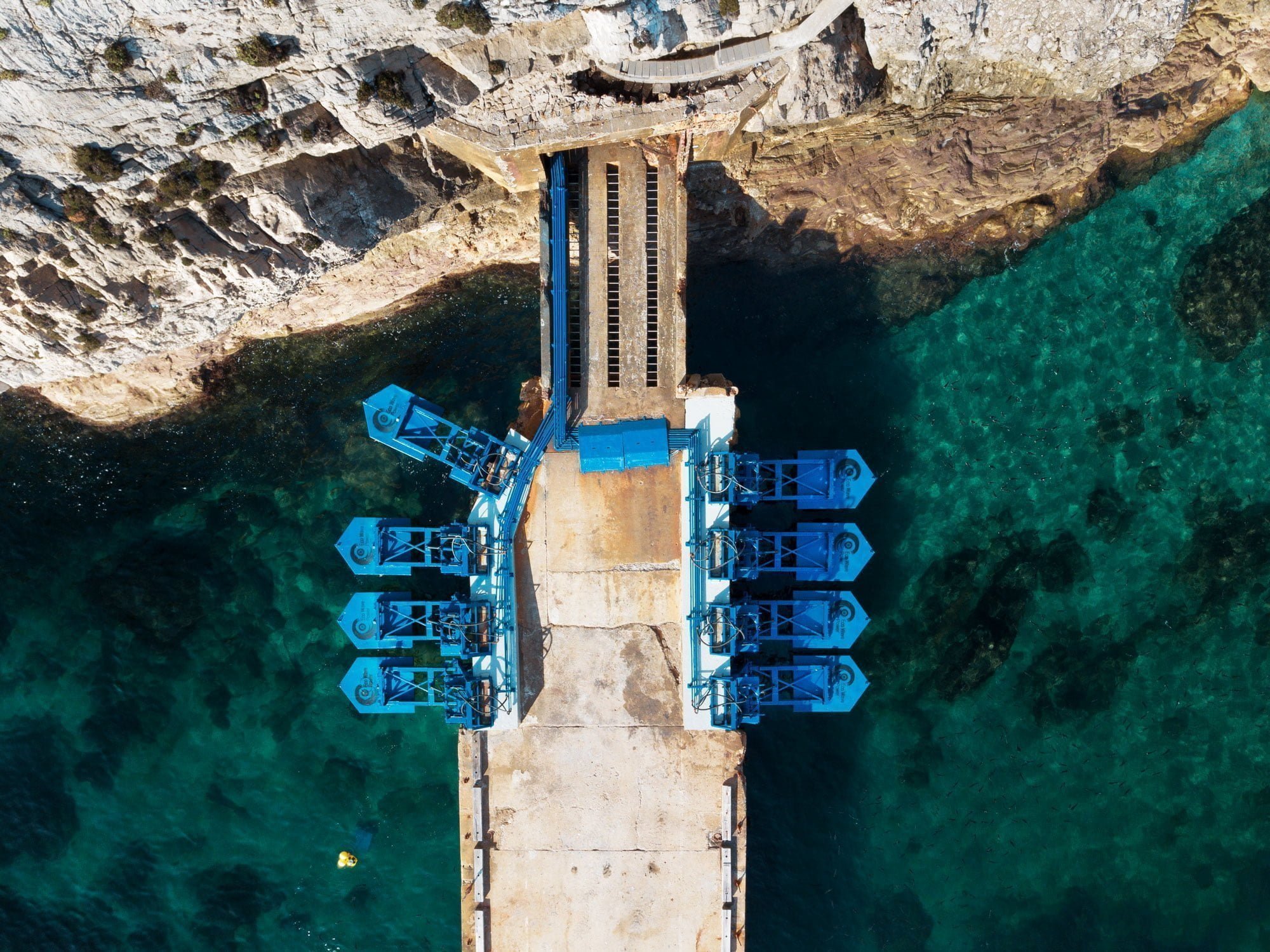 4. Green electricity from waves
The ocean's waves hold immense power, but scientists have struggled to harness it for renewable energy. Now, Swedish-Isreali company Eco Wave Power has developed a system using floats mounted on a pier to convert the rise and fall of the waves into electricity. The company has projects underway in Gibraltar and Israel, and its system was named People's Choice at the European Commission's Blue Invest Awards.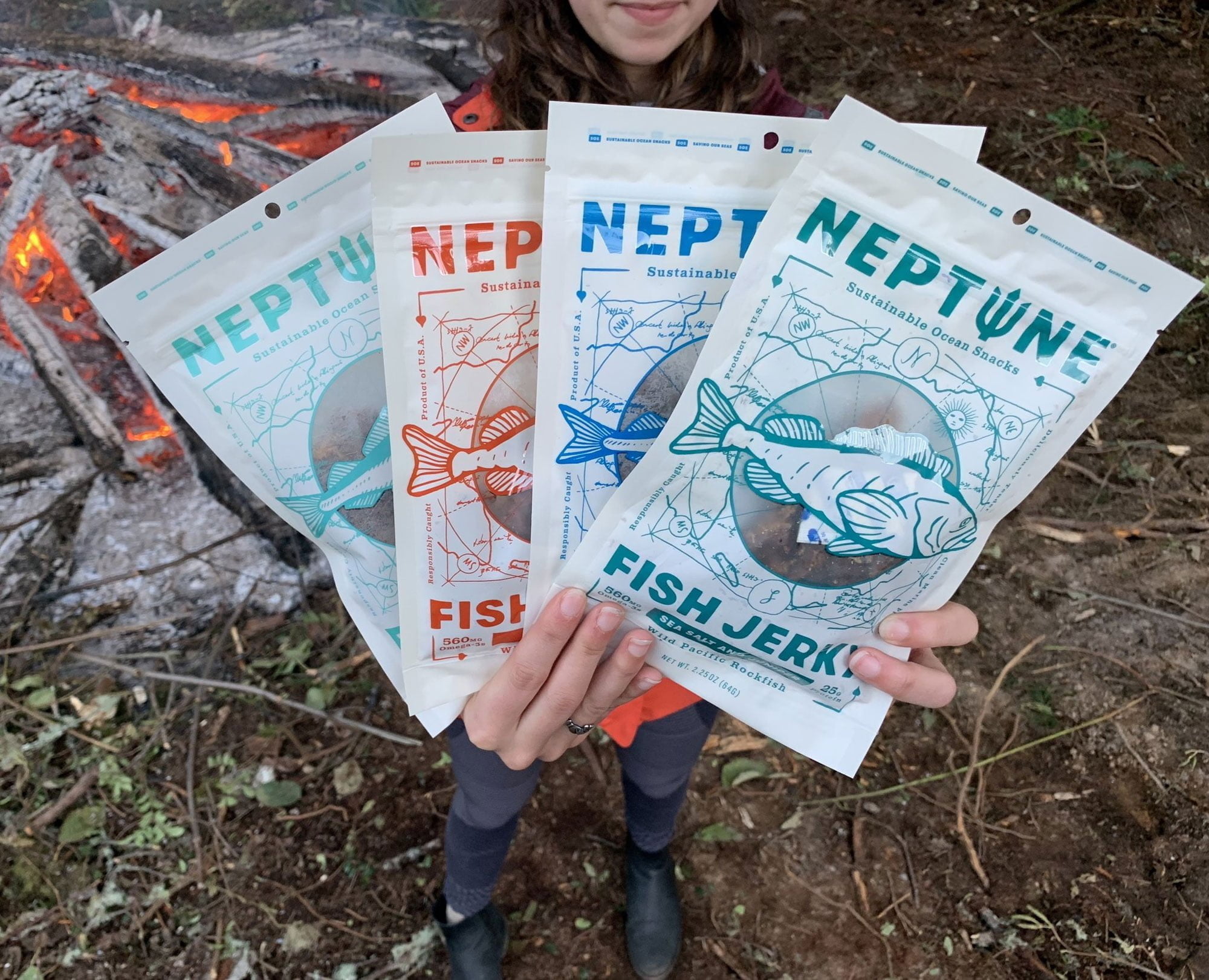 5. Fish jerky that's as good as beef
Beef jerky is an iconic snack, but like all cattle products, it comes at a high environmental cost. That's why Nick Mendoza was determined to create a jerky with the taste and texture that fans love – from sustainably sourced fish. The result is Neptune fish jerky, available in several varieties and taking sports stadiums around the US by storm.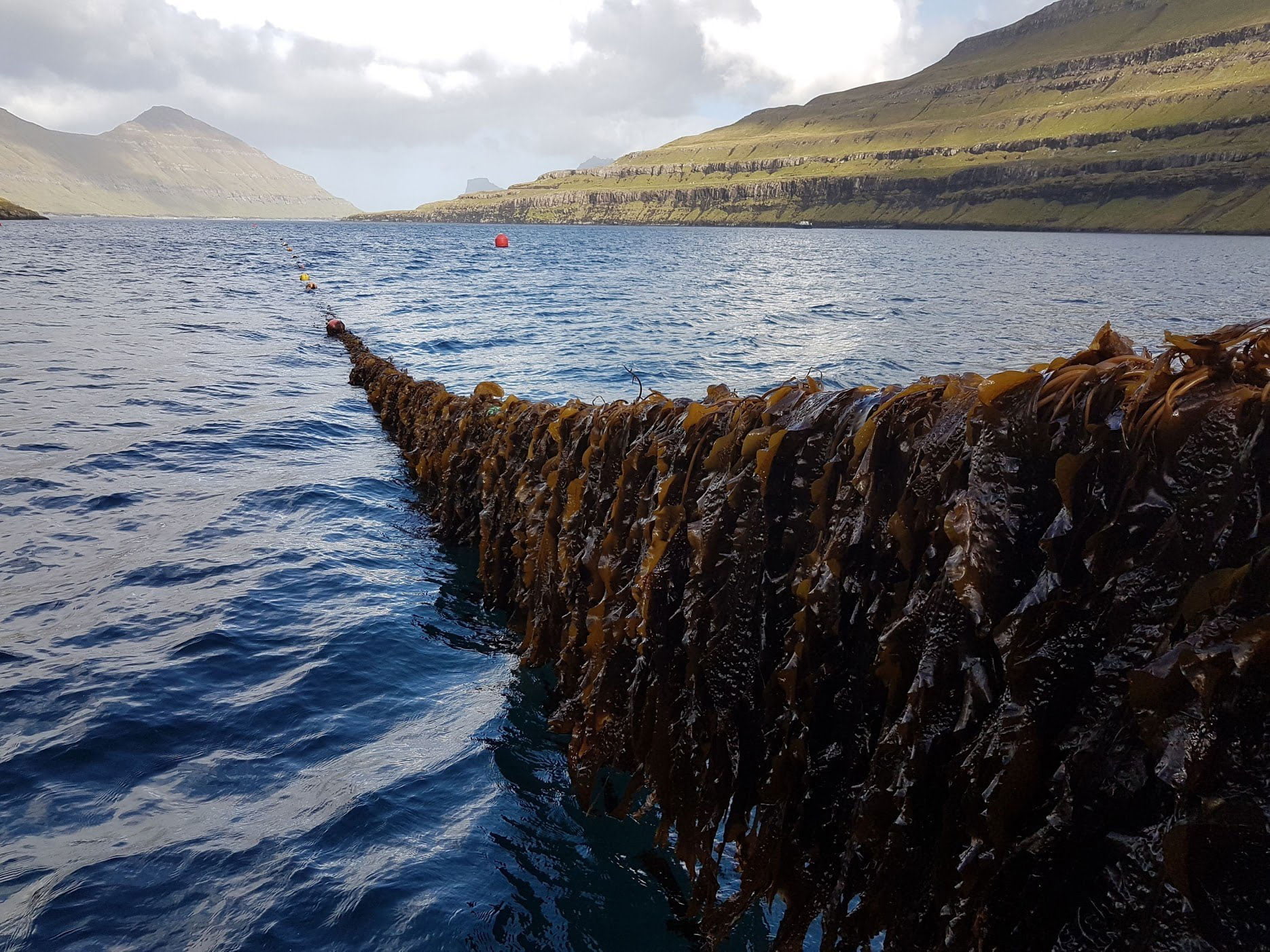 6. Undersea forests that suck up carbon
Seaweed forests can absorb more carbon dioxide than even the densest rainforest. In the Faroe Islands, a company called Ocean Rainforest has seeded more than 90km of kelp lines, and aims to more than double that this year. It's mostly used for food, but seaweed is also a potential source of biofuel, which releases only the CO2 that it absorbed when it grew. Turning kelp into fuel is a serious operation, which is why companies are working hard to level-up seaweed production technology. Off the coast of California, Marine BioEnergy is using drone submarines to lift its kelp near the surface during the day to absorb the sun's rays, then lower it down at night to benefit from the nutrient-rich deeper waters.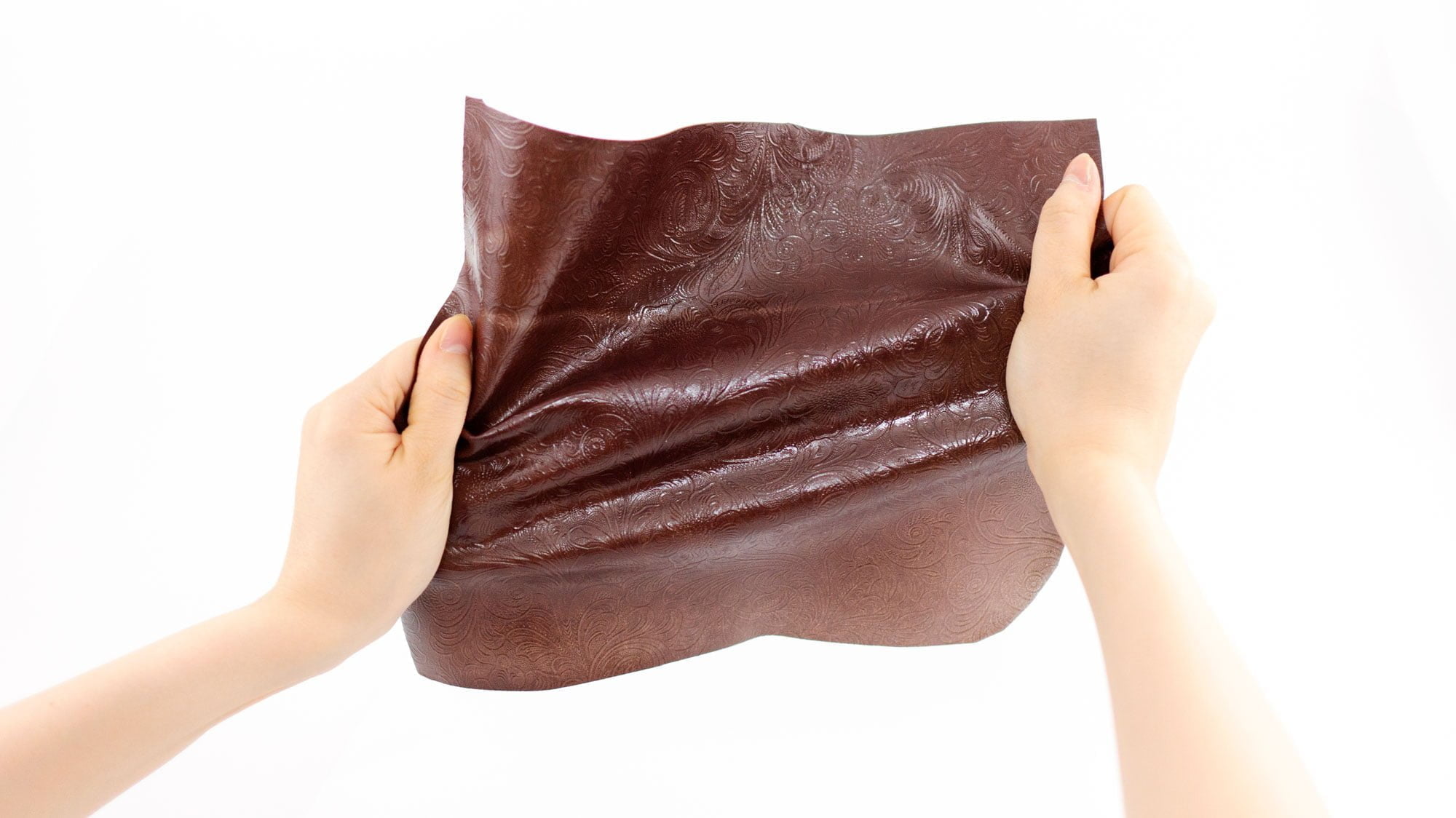 7. Eco-leather from shells
Innovators all over the world are working on sustainable alternatives to leather, including materials derived from mangoes, pineapples and lemon skins. One startup in New York has developed its contender, TômTex, from an unusual raw material: discarded seashells from restaurants, combined with coffee grounds.
8. Floating power stations
We've been placing wind turbines in the sea for decades, but they're usually bolted to the seabed near the shore. The open ocean, with its stronger winds, has not been tapped for wind power – until now. In 2017 the world's first floating wind farm began operating off the coast of Scotland. The turbines can power 20,000 homes, and because they're 29 kilometres from land, they don't interrupt anyone's view of the horizon. Solar panels can also float on the ocean, as companies including SolarDuck are proving.
9. Ocean greens
Get ready to start eating more seaweed. Not only are 'ocean greens' packed with nutrients like protein, iron, iodine and calcium, they also absorb huge amounts of carbon from the atmosphere and reduce the pressure put on the land and water resources by regular agriculture. Seaweed can be eaten in various ways and has long been a big part of the cuisine in countries such as Japan and Korea. Australia's PhycoHealth is incorporating it into everyday foods such as pasta and cereal, which it sells online, to try to make seaweed a staple outside Asia.
Discover more about the stunning potential of seaweed here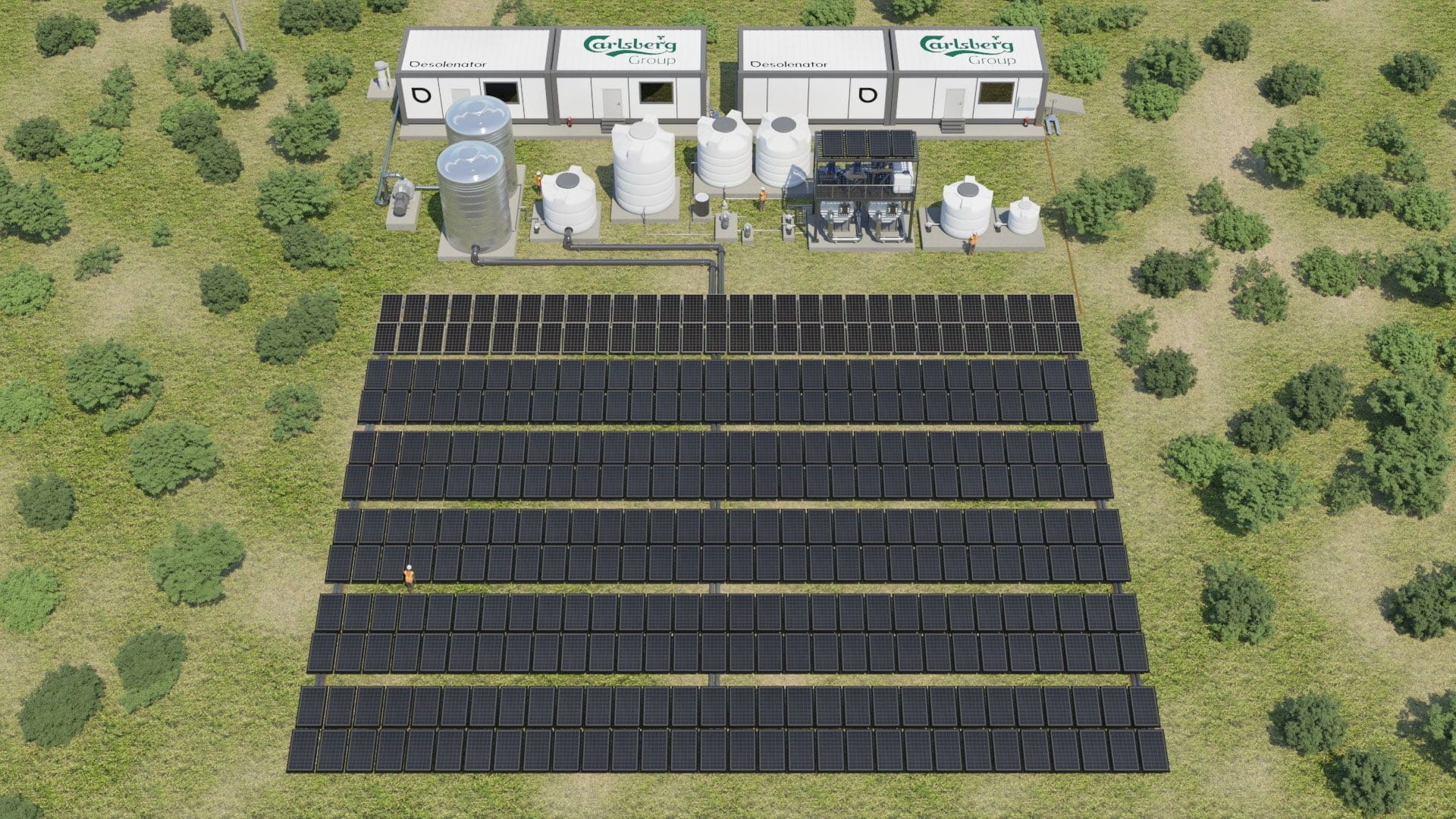 10. Fresh water from sea water
Water scarcity is a big problem in many parts of the world, and the ability to make fresh water from the sea in a sustainable way is a game changer. A Dutch startup, Desolenator, has come up with a new way to use solar power to provide both electricity and heating for the water purification process, an approach that also protects against power cuts. The company is currently working with brewing giant Carlsberg to set up a water purification plant for a town of 4,000 people in West Bengal, India.
Interview
The hunt for sustainable startups that see opportunity in the deep
Innovators are turning their attention to the possibilities of the world's oceans. As CEO of accelerator fund Katapult Ocean, Jonas Skattum Svegaarden is on the hunt for the exciting startups that are finding value in the deep – while protecting the marine environment.