The world is filled with wonderfully creative minds, constantly inventing a flow of amazing books, movies, art and more. At 5 we are always curious to find new, inspiring works to review and recommend to our community. Sometimes because they introduce a different perspective, sometimes because they trigger us to rethink our ways and sometimes simply because of their beauty.

Djinn Patrol on the Purple line
First up is a review of the truly memorable first novel by Deepa Anappara. She began her writing career as a journalist and for many years, she reported on children growing up in poverty in India. Although this book is fiction, it sounds the alarm on a horrific but all too real issue. Each day, according to some estimates, no less than 180 children go missing from bastis, the poorest communities in India, and very little is being done about it.
Djinn Patrol on the Purple line' is a tragic story artfully told. The reader is captivated from the first page, as a family's life in a basti is described through the eyes of the youngest son, Jai. The basti narrated by this 9 year old is a crowded and chaotic slum with a strong sense of community. An imaginative boy with an affinity for detective shows, Jai coerces his two best friends to embark on an adventure to find a missing classmate whom the police are not motivated to search for.
The story weaves breathlessly between Jai's investigative endeavours and intimate histories of young children growing up in the Basti before disappearing. The tale hums with the folk-myths of protective souls and malicious demons that belie the community and underpin Jai's worldview. As the kidnappings close in on Jai, so of course, do the revelations and the dangers.
Educational, entertaining, and heartbreaking, Djinn Patrol on the Purple line will likely live on in the minds of readers. Not least because of Anapparas tone and style. Through vivid, colourful turns of phrase, the mind of young Jai is painted with tenderness. Even when the subject matter is harsh and dismal, Anappara makes use of well-timed banter to insert a touch of humour. The reader is disoriented and likely alarmed as they are led through a twisting, unpredictable plot in a harsh and ungodly underworld. But even as the tale grows consistently darker with every page, at the centre of the horror stands Jai, refreshingly wide-eyed and never giving up on his hope for a better future.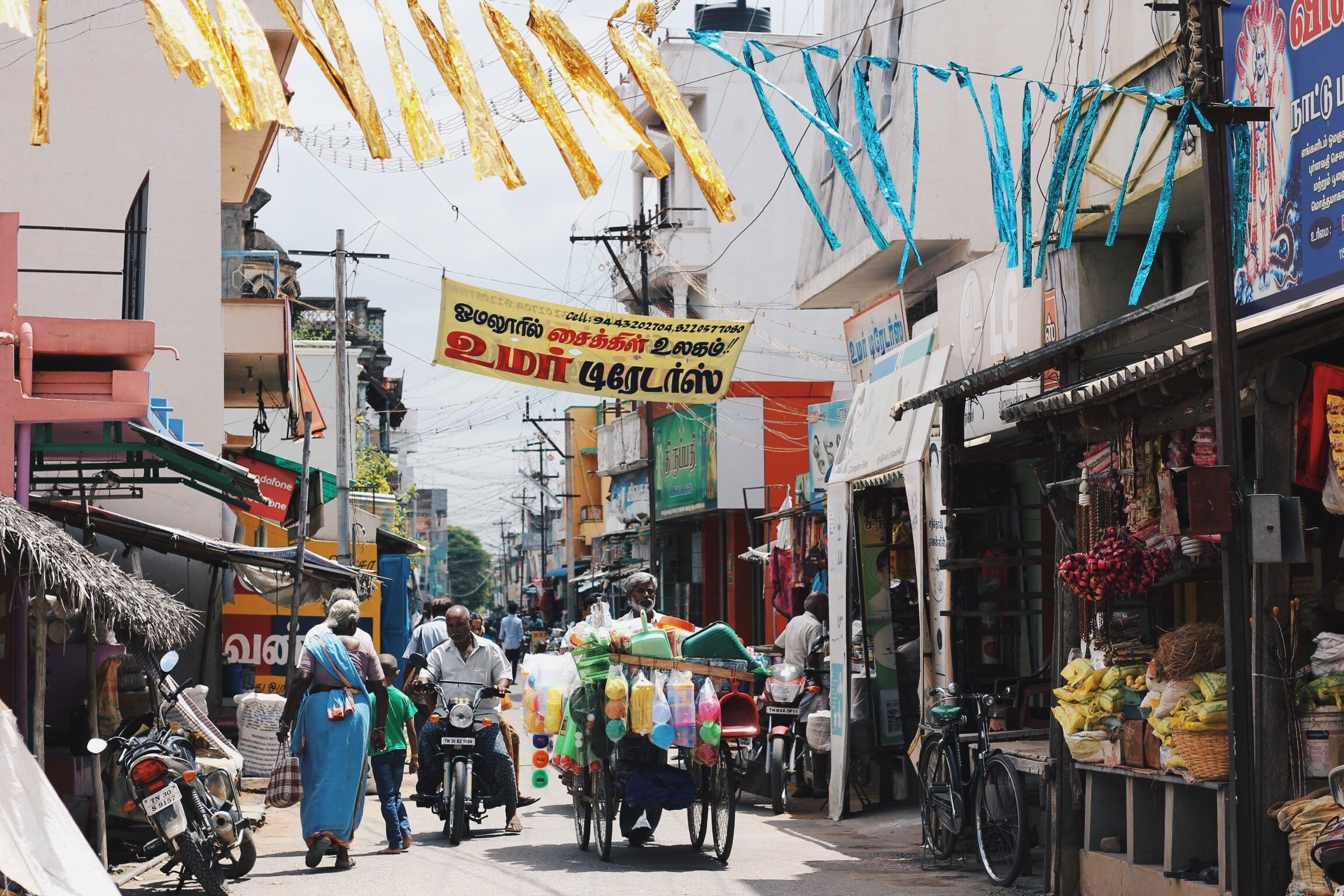 5 got in touch with Deepa Anappara for a brief conversation:
You are an award-winning journalist with many years of experience working with impoverished communities in India. This could have been written as a work of journalistic non-fiction. Why did you choose fiction as a genre instead? 
My experiences as a journalist were integral to writing Djinn Patrol on the Purple Line – it was through my reporting that I came across children like the nine-year-old narrator of my novel, Jai, and it was how I learnt about the widespread disappearances of children, particularly in impoverished neighbourhoods, in Indian cities.
I wanted to tell the story of these disappearances through the eyes of children who were missing from the mainstream discourse, and I did consider writing about it as non-fiction. But I ended up moving to the UK unexpectedly and, with that, lost the opportunity to report on the subject. The stories of the children and their experiences remained with me, and I returned to these in Djinn Patrol on the Purple Line. Through fiction, I was able to soften a harsh world through the eyes of children, and narrate their fears and anxieties and dreams through their perspective – it would have been difficult to achieve that, I imagine, in a work of non-fiction.
Do you think fiction has the power to influence societal change by capturing people's hearts and imaginations?
Fiction has certainly changed me, or changed my view of a particular subject, and I hope that it is the same for others.
In your Afterword you say of the children you met and interviewed, that "most of them didn't present themselves as victims". Why do you believe that is so? Is that somehow connected to their determination to survive? 

Like most children, they were often focused on the present and what they considered important was whatever problem they had to deal with immediately. I wouldn't want to make a blanket statement about this but children do see themselves as individuals in their own right; they are more than their difficult circumstances, which in any case, they may not fully understand as an adult would.
I was struck by the warmth and connection between families and amongst the households in the basti. What do you think the readers of your book could learn from the communities you describe?  
Communities like Jai's are formed by people who have moved away from their parents and villages and travelled to cities to make a living – and the kind of work they find, in the construction industry or as maids and in factories, do not pay enough for them to afford proper housing. So they live cheek-by-jowl, sharing facilities such as toilets, and there are few secrets because neighbours can hear what is going on in each house. At the same time, these are people who have moved away from families and friends, and they tend to find similar support structures in the neighbourhood. There is often a strong sense of community – and that is always helpful, especially in difficult circumstances. As we are seeing these days, it is very easy when stressed or anxious or worried to displace blame from where it is due to anyone you perceive to be different to you. I hope Jai's view of the world indicates why this is counterproductive.
5 Reviews
If you discover something special that we should review and recommend to the 5 community, let us know about it by sending an email to [email protected] explaining briefly why we should showcase it. We promise to look at your notes and perhaps you will find your recommendation in the 5 Reviews section.