In an age of limited resources, we need to get smarter about what we throw out. Inspired by the emerging circular economy, award-winning Italian photographer Luca Locatelli reveals the many ways we can make good use of waste – or avoid creating it in the first place.
A cloud of steam above Iceland's Hellisheiði Power Plant, the third-largest geothermal power station on the planet. Water heated by magma deep below the surface generates steam to drive the plant's turbines. A circular water system extracts the water and pumps it back underground. Excess steam after energy production is cleaned of CO2 and H2S (hydrogen sulphide). These chemicals are then remineralised or used industrially to ensure as little environmental impact as possible.
Nestled in the lava fields of Iceland's Reykjanes Peninsula, this ecologically-engineered greenhouse uses energy and heat from the neighbouring Svartsengi Power Station to grow up to 130,000 barley plants. The plants produce epidermal growth factor (EGF) – natural proteins used in luxury cosmetics all over the world. A single gram of pure EGF has a market value of $10k. The same power station also supplies warm water to the country's famous Blue Lagoon spa, which attracts thousands of tourists annually.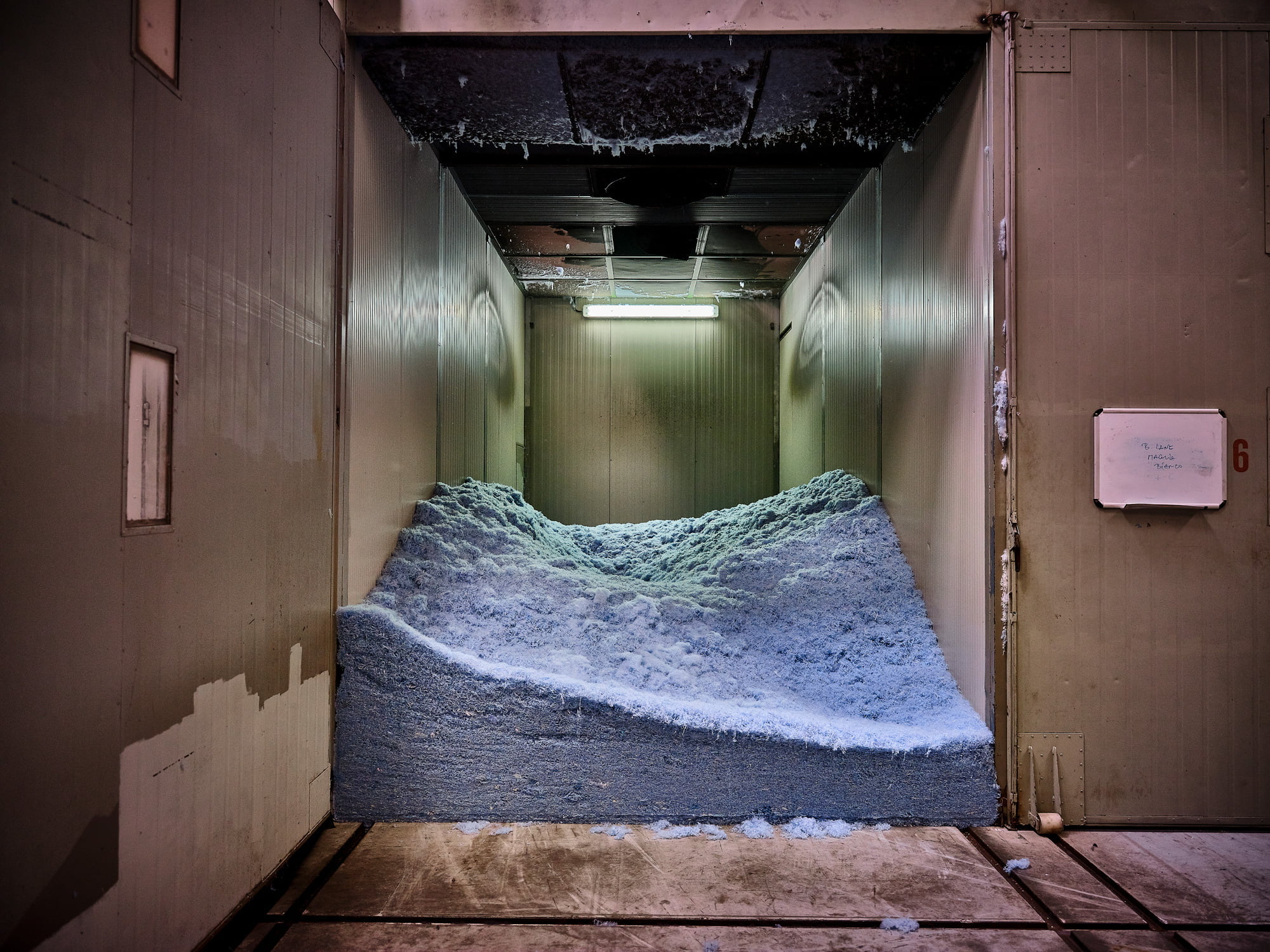 Shredded wool is dried in a large oven before being spun and made into new thread in Prato, Italy. A European textile production hub, here some 3,500 textile companies and 40,000 employees sort and recycle over 15% of all the world's discarded textiles with a market value of $2.5 billion. While there has been a recycling tradition here for nearly two centuries, it is only in recent years that local entrepreneurs could start being proud of using recycled wool. What was once considered a dirty, discarded material is now a valuable commodity and prime example of sustainable industrial production.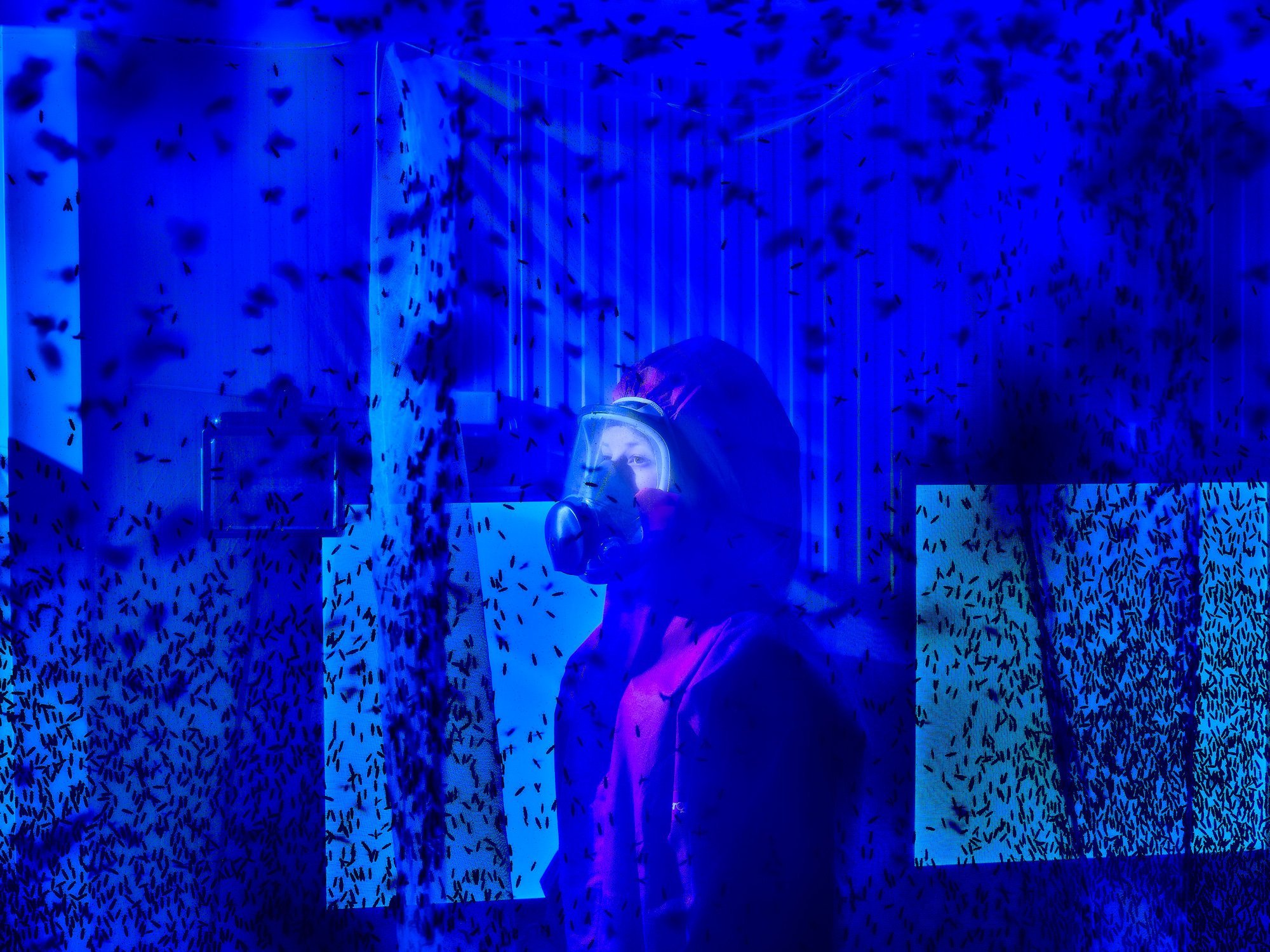 An experimental breeding chamber at Entocycle, in London, UK. This new British company farms insects such as black soldier flies as a sustainable protein-rich alternative to current animal feed, often made with South American soya or fishmeal. The insect larvae are fed organic waste from coffee and beer production. "The farmers of tomorrow are the engineers of today" is Entocycle's motto, expressing founder Keiran Whitaker's belief in the scalability of their technology and its potential to disrupt the protein market.
Known as The Boneyard, this is the largest aircraft storage and preservation facility in the world, with space for nearly 3,300 out-of-service aircraft. Useful parts are reclaimed before the remaining metal is sold off as scrap for recycling. Officially called the 309th Aerospace Maintenance and Regeneration Group (AMARG), its location in the arid Arizona climate is an ideal environment to stop the metal from corroding.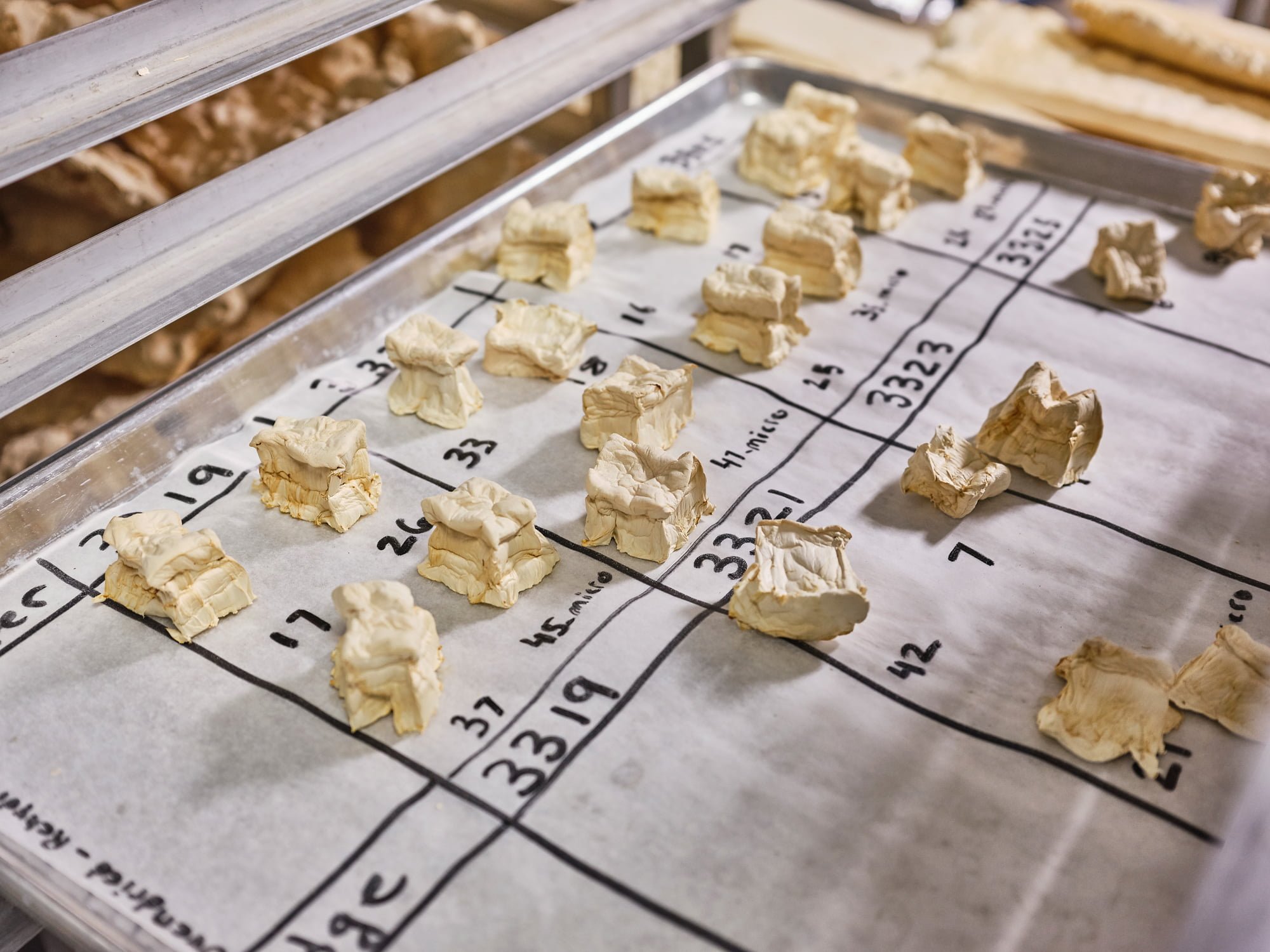 Polystyrene packing foam is a tremendous source of unnecessary waste. That is why New York biomaterials company Ecovative Design is using mushrooms as a sustainable alternative to all kinds of plastic-based packing, packaging and building materials. Completely organic and compostable, their innovative alternative is grown from fungal mycelium and can take on different forms, as required. Could this be the end of the polystyrene packing peanut?
This is the water recovery algae bioreactor at the Clearas test plant. What does it do? It's part of new technology designed to recover valuable nutrients such as phosphorus and nitrogen from sewage. Based in the US state of Montana, Clearas recently signed a contract with the city of South Davis in Utah to implement its system as part of a $24 million upgrade to the city's waste water plant. The South Davis plant can treat up to four million gallons per day.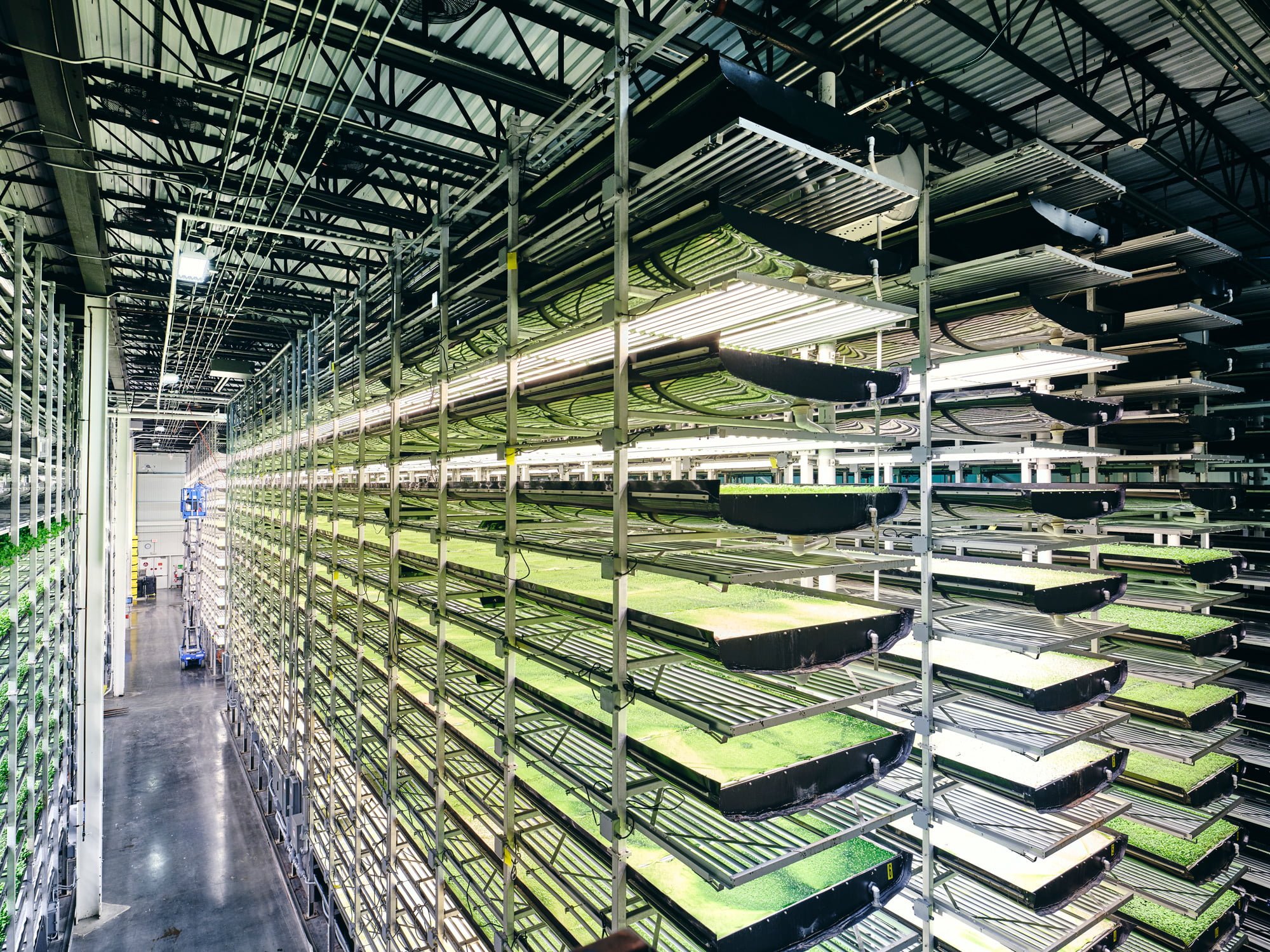 Housed in a rescued and repurposed steel mill warehouse in Newark, New Jersey, Aerofarms is a futuristic vertical farming company. Their aim is to grow fresh vegetables sustainably in urban areas while educating the community about healthy nutrition. The seeds are grown on a reusable substrate made from recycled plastic bottles. Stacked in racks, the plants are misted from below, requiring 95% less water compared to traditional farming. Its closed system means that pesticides are not required, while nutrients and fertilisers are delivered precisely where needed.
Amager Bakke waste-to-energy plant in Copenhagen, Denmark. Designed by renowned architect Bjarke Ingels, it claims to be the world's cleanest incinerator, dealing with 70 tonnes of waste from Denmark, Germany and Britain every hour. It provides hot water to 120,000 households and doubles as a public space. With a ski slope and hiking track situated on top of the iconic building, it shows how, with careful design, waste management can become an appealing urban highlight in its own right. It can even been seen from the Queen's window!
The inside of Amager Bakke waste-to-energy plant's collection chamber. The waste is dumped directly into the silo, which can hold about 22,000 tonnes of trash – amounting to roughly three weeks' worth of waste. Giant claws lift the waste into the furnace funnels for incineration. A series of filters reduce pollutants from the smoke. The incinerator is one of the cleanest of its kind, according to its architect.