With the COP26 climate talks kicking off in Glasgow in just a matter of days, the world waits with bated breath to find out what action leaders and policymakers plan to take. We asked four people from the worlds of activism, science and economics to share the changes they most hope to see.
Moa Pårup – Extinction Rebellion activist
To limit global warming to 1.5°C, emissions need to decline 45% by 2030. But the pledges that have been made ahead of COP26 will still lead to a 16% increase. That's if the pledges are actually followed. So I think that the best thing that could happen at the conference is an acknowledgement that they've failed to meet the 1.5°C target. That's a point from where we could go forward. Because, as we've seen with Covid, there is a way to act with due urgency to a big crisis.
I also hope that the media coverage of the conference will pave the way for more people to open their eyes to the empty words of the politicians and that this will spur the urgency among the general public to take action on the climate crisis and join movements for change like Extinction Rebellion.
"I'm hoping that the different activist groups will start working together for our shared goal"
Moa Pårup / photo: Leo Bodelle
I strongly believe that it's our only way to get out of this mess, as people realise that those in charge are not going to create the change needed. So we have to stand together and demand that change through non-violent civil disobedience. I'm hoping that all the activist groups and people going to COP will lead to more collaborations, coalitions and networks, and that different activist groups will start working together for our shared goal.
It's about changing the public discourse. Through that, you have more people taking action and through that, you can create more political change. We need a massive change to our society that will give our children a future that can be safeguarded."
Moa Pårup is an activist and art director with Extinction Rebellion UK. 
Antje Boetius – climate scientist
"To me this COP climate change conference is a deadline for humanity. Computing the sum of national climate pledges shows that they do not suffice for the Paris climate goal. Hence it becomes even more urgent to assess all possible solutions and options for adaptation. This includes the question how we can enhance nature's functions as a CO2 sink and how we can organise financial support for those who are suffering most from climate change, but have not caused it. It is already clear that we need a whole new approach to global alliances and collaboration, to mitigate the consequences of climate change to all life on Earth.
"As a scientist I have witnessed the connection between the physical and biological environment and am fully aware of what's at stake"
Antje Boetius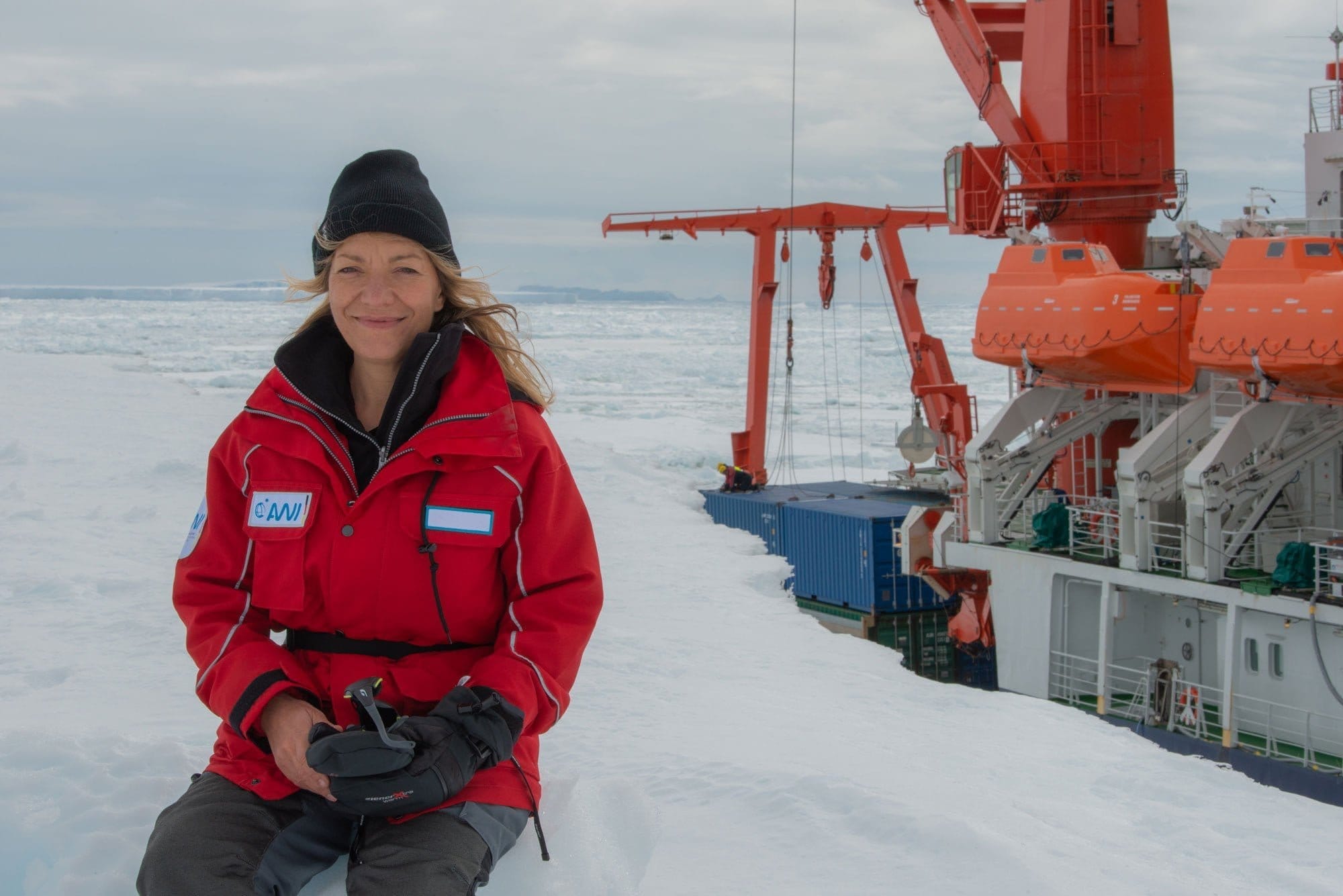 As a polar and marine scientist I have witnessed the close connection between the physical and biological environment, and I am fully aware of what is at stake. The rate of atmosphere and ocean warming causes plants and animals to migrate or become locally extinct because the habitat no longer meets their needs. So it is time to organise a global framework in which neither our atmosphere nor our oceans are treated as free dumping grounds. A framework which is full of incentives for those who provide for climate and biodiversity, and a fair trade and circular economy and agriculture. It is a priority to realise politically that the ecological transformation is at the same time an economical and social transformation for a future we want."
Professor Antje Boetius is a polar and deep sea scientist and director of the Alfred Wegener Institute Helmholtz Centre for Polar and Marine Research (AWI)
Nyombi Morris – climate justice activist
"The COP talks are all about adaptation. But I wonder, who is going to adapt and which issues will be discussed when the most affected people and areas – those in the global south – are not represented? How many activists have been excluded, with no funds to get there?
I believe that once we are brought to the table, we can share ideas which we think will be the most beneficial. Without the global south, nothing is going to be achieved because mostly the impacts have been here.
The reason why we are seeing insufficient results is because policy makers and world leaders are benefitting from the destruction. The climate has been derailed by industrial processes like mining, fossil fuel and coal – but colonialism in Africa meant a lot of minerals were discovered here, but in the end, we lose our natural resources and are left in catastrophe.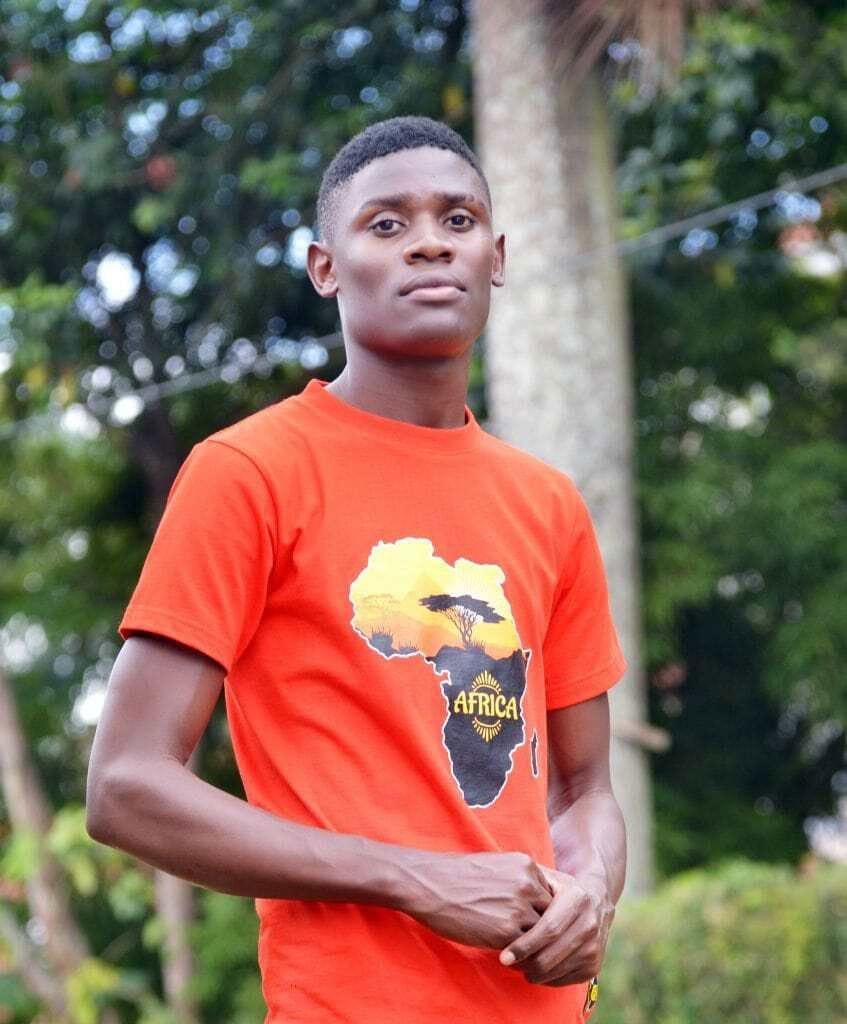 "The time to set up an international crisis team is now, to create the opportunity to work together"
Nyombi Morris
This year in Eastern Uganda, there are over 800 people displaced by floods and living in temporary camps. There's a severe drought in northern Uganda. Our forests are being sold off for sugar cane plantations. People are being forced to sell their land. They are mining for gold in the north and in the western part of Uganda there's an oil pipeline project that has displaced over 12,000 people. This has happened in the past five years.
My main target for COP26 is to see if they can set up an international climate crisis team to monitor and fight climate catastrophe. They are likely to approve annual funds of $100 billion, but who is going to monitor that? Where are those funds going? That's the question. And who is following up to see that the money is doing what it's supposed to? If that money is not going to be monitored, how are we going to recover from loss and damage, mostly to the communities that are vulnerable.
The climate crisis is not only in Africa now. Today we are seeing flooding and wildfires happen all over. The time to set up an international crisis team is now, to create the opportunity to work together. We may be facing the same crisis, but we face different challenges in different places. That's why we need those from the most affected areas to be at the table and advise leaders, so they don't just approve what they think might work for people in other parts of the world."
Nyombi Morris is a 23-year-old climate justice activist from Uganda and ambassador for the UN #TheHumanRace programme.
Michael Wilkins – economist
"I think that the most important thing is for governments across the world to increase their ambition in terms of what they're willing to provide to meet the Paris agreement. But this target can only be reached if you put in place the correct architecture. Part of that architecture is the ability to trade carbon emissions across regions. It's article six of the Paris agreement and needs to be agreed on.
Another thing that's often raised is the pledge of $100 billion per annum from developed countries to developing countries to help meet their adaptation and mitigation measures. Especially adaptation. But at the moment, we're still falling short. Given the current post-Covid shortage of budgetary resources, this is only going to be made worse, so that commitment to help developing countries needs to be reinforced and implemented.
"Finance and business are really in the game now and I think that's very important"
Michael Wilkins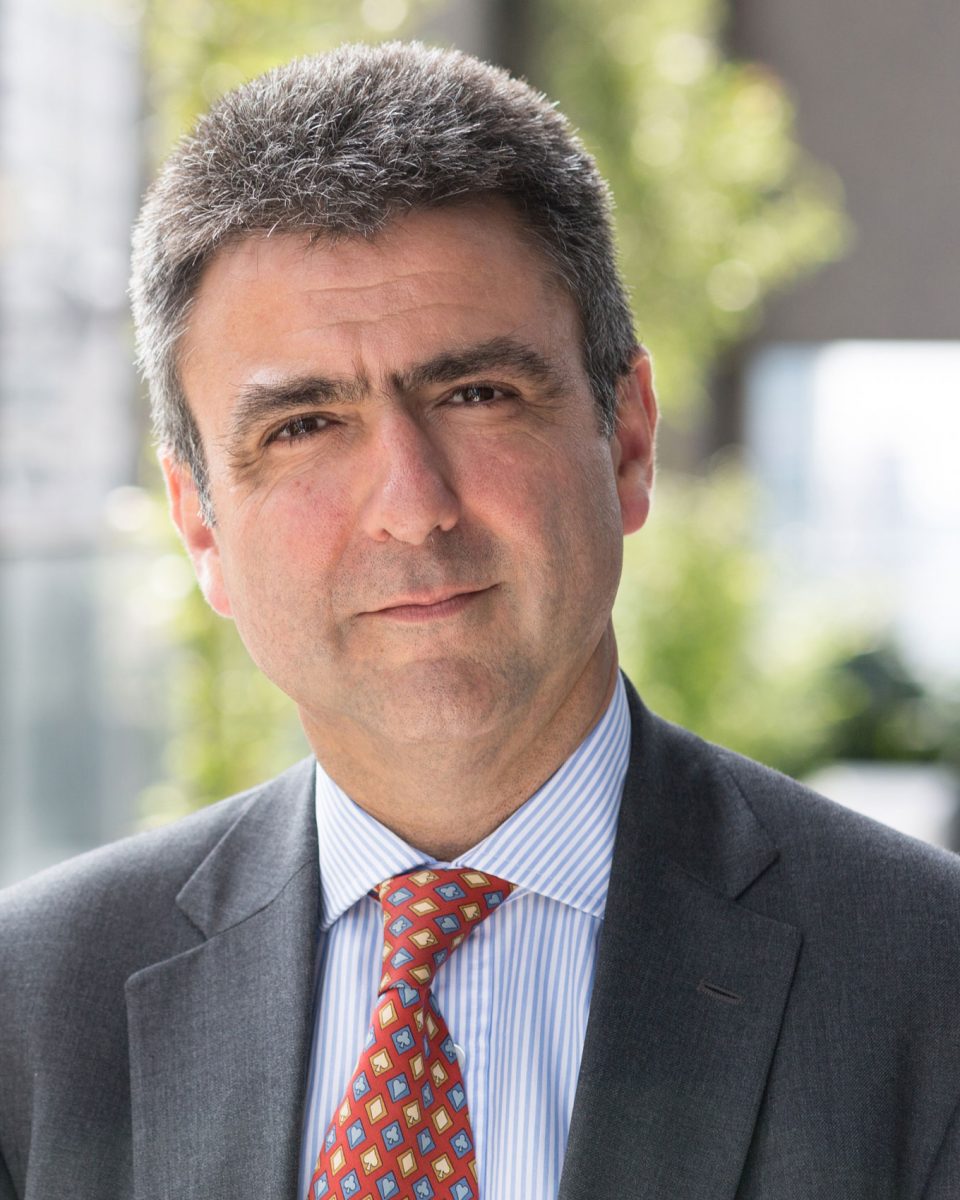 I'm reasonably optimistic about that. Not so much because of governments, but because of the strong pledges being made by the private sector coming on board in terms of the institutional investment pension fund industry and their commitments to invest in adaptation and more net-zero technologies. I think this is a really positive development which is showcasing how this needs to be a solution.
The recently launched Glasgow Financial Alliance for Net Zero (GFANZ) collectively represents $1 trillion worth of investment from institutional asset managers and pension funds, so that kind of mobilisation of capital is more important than the $100 billion per annum that can be raised on a governmental level. Finance and business are really in the game now and I think that's really important.
There's also the whole narrative around net zero that I believe will be reinforced at COP26 and needs to be stressed: you don't get to net zero just by reducing emissions, you get there by taking emissions out that are already there. So protecting nature, protecting carbon sinks and investing in carbon capture and sequestration technologies are as important now as investment in low-carbon solutions.
Things like natural capital accounting and trying to put a price on nature as an asset, that's now becoming far more mainstream as a way of thinking. If you destroy pristine rainforest, that causes economic loss and you can put a value on the destruction. Then, how do you price it into companies' accounts so that the externality [cost] is borne by users of the service rather than by society as a whole. That's the next step forward to protecting nature and the planet."
Michael Wilkins is executive director of the Centre for Climate Finance & Investment at Imperial College, London.
Main image: Gareth Morris
Learn and act
What's COP26 all about and why is it so important? Check out the Guardian's handy guide.

READ IT HERE
Eager to take action on the climate? Consider joining a local grassroots group such as Extinction Rebellion to drive change from the bottom up.
JOIN HERE