Home to some of the best restaurants on the planet, Copenhagen is the epicentre of culinary cool. This is where big-name chefs dream up the signature dishes that will inspire foodies the world over. So what's the star ingredient on the menu here these days? Sustainability.
For those who appreciate fine dining, opportunities have been pretty limited for the last couple of years. Which is why a ripple of delight went through the foodie community this summer, as top Copenhagen restaurant Noma announced it would be selling a range of fermented garum condiments, like the ones it uses in its kitchen.
At last, a chance to get hold of the secret sauces that earned Noma the title of best restaurant in the world, and work some of the same magic at home. Garums, sometimes referred to as "umami bombs", are rich, potent sauces dating back to Roman times, traditionally made from fermented fish or meat. But even by Noma's standards, these new garums are different: they're vegetarian. In fact, one of them is vegan. They're designed not just to maximise flavour, but to minimise environmental impact.
This is just the latest example of a shift in haute cuisine towards more sustainable dining. Food production accounts for a quarter of global greenhouse gas emissions, with meat and dairy making up nearly 60% of that. In response, the world's top chefs are increasingly embracing low-carbon, plant-forward fare. And the chefs of the New Nordic movement, famous for their back-to-nature ethos and fondness for foraging, are leading the charge.
All about the taste
It's been almost two decades since 2004's New Nordic food manifesto, a set of ten principles initiated by Noma that stressed hyperlocal, seasonal ingredients and respect for the natural world. In that time, chefs across the region have continued to experiment with innovative ways to minimise waste, recycle or upcycle waste products, and source and cook more responsibly. This has culminated in the past year in the emergence of what is being called New Nordic 2.0, a culinary movement with ambitions to change not just what's on our plates but also how we think about our entire food system.
"To convince people to change their mindset, give them something that's truly delicious"
Matt Orlando, Amass chef and restaurateur
Matt Orlando, chef and owner of Amass, also in Copenhagen, calls this "responsible deliciousness". It's a mindset he's cultivated in his restaurant since it opened in 2013. Using processes such as fermentation, pickling and drying, Amass is able to upcycle the majority of its trim – vegetable and fruit skins, herb stems, even fish bones – back into the menu as tasty seasonings, misos or crisps.
"The easiest way to convince people to change their mindset [about sustainability] is to give them something that is truly delicious," he says. "You're not going to change people's palates. What you are going to change is what you're giving to those palates. It's so easy to get someone to do the right thing, if the right thing tastes as good as the wrong thing."
Haute cuisine ice cream
Orlando is now on a mission to take his brand of responsible deliciousness to a wider audience. "At Amass, we only do 40 or 50 guests a night, which is not a lot of people to touch with your ethos and thought process," he says. "How do we make a restaurant have much more meaning than just providing an experience that not everyone can afford?"
The answer, he found, is ice cream. Using leftover sourdough from Jalm&B, a big wholesale bakery, he applied a process previously developed in his restaurant that enzymatically changes the starches in bread to sugars. The resulting liquid is then reduced to a syrup and mixed with dairy to produce a malty, chocolate-dipped ice cream bar. The first products – 15,500 of them, made from 350 kilos of bread – hit Danish supermarket shelves last summer.
He hopes that his next projects, one of which involves working with a plant-based milk conglomerate to turn their side streams into protein-rich products they can resell, will have an even greater impact on food waste and consumers' food choices.
100% meat-free
Other chefs and restaurants are finding their own ways to operate more responsibly. In October, three-Michelin-starred restaurant Geranium said that it will be meat-free from 2022. Although Geranium's menu has never been heavy on meat, with signature dishes including crispy Jerusalem artichoke leaves with a pickled walnut leaf dip, chef Rasmus Kofoed felt the time was right to ditch meat altogether.
"I haven't been eating meat for the last five years at home, so to no longer use meat on the new menu was a natural progression"
Rasmus Kofoed, Geranium chef and restaurateur / Photo: Joachim Adrian, Ritzau Scanpix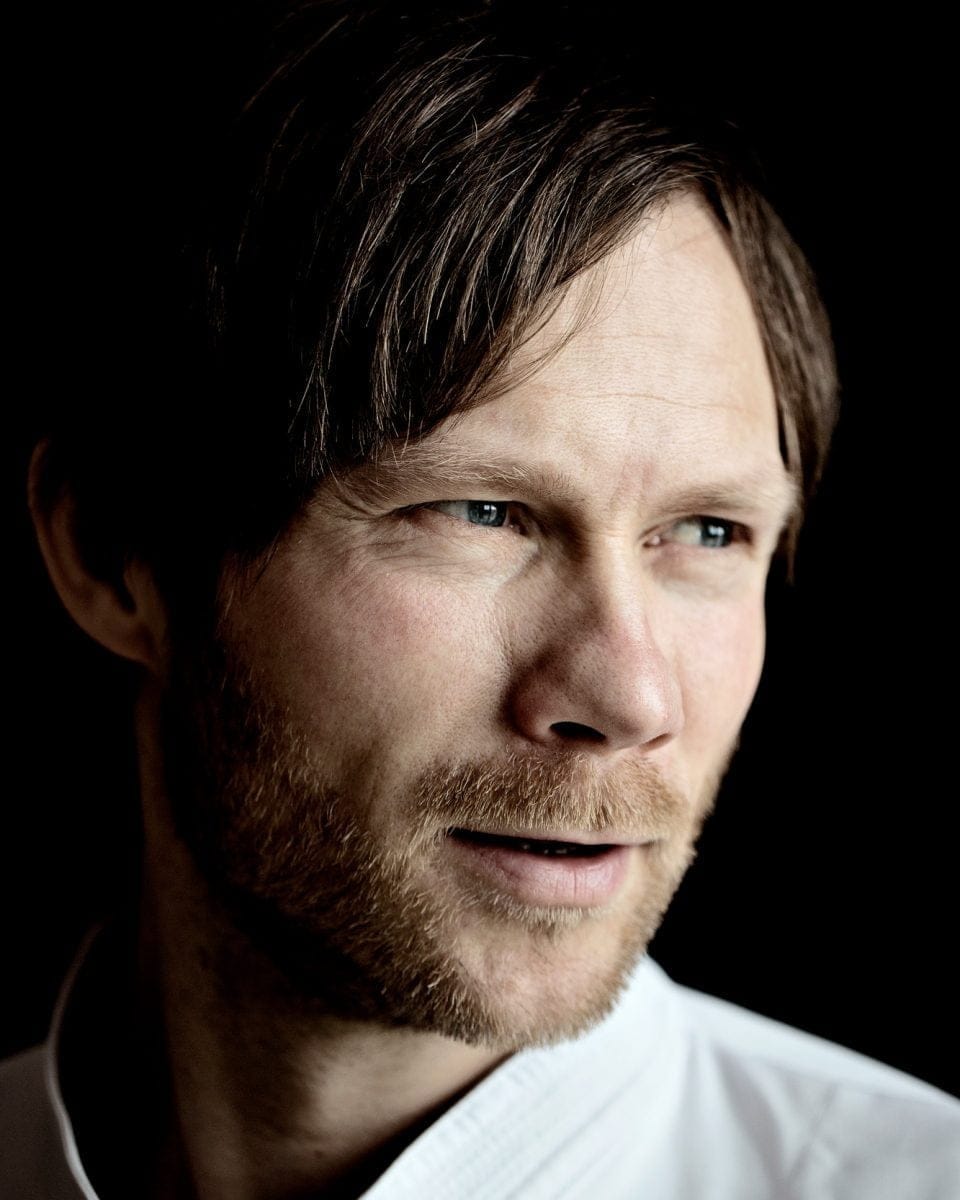 "My kitchen at Geranium has long been focused on vegetables, fish and shellfish as the star on the plate, with small quantities of meat," Kofoed explained on Instagram. "The menu is a reflection of me, of who I am and how I am evolving as a chef and as a human being. I haven't been eating meat for the last five years at home, so to no longer use meat on the new menu was a logical decision and a natural progression for Geranium."
To underline their commitment to sustainable gastronomy, several restaurants have signed up to Zero Foodprint Nordic. Launched earlier this year, it is a crowdfunding system where restaurants add 1% to diners' bills to support the non-profit's regenerative farming partnerships.
Green is the new gold
These efforts haven't gone unnoticed, including by Michelin Guide, the organisation that awards the coveted gold stars. The Nordics were among the first countries in which the Michelin Guide rolled out its green star, a clover leaf emblem introduced in 2020 that recognises restaurants at the forefront of sustainability. The Nordic region now has a total of 34 green star restaurants. Among them are Amass and Noma in Denmark, Fotografiska in Sweden, which champions dishes like compost-baked onion and zero-waste apple sorbet, and Norway's Maaemo, whose menu revolves around organic, biodynamic and foraged ingredients.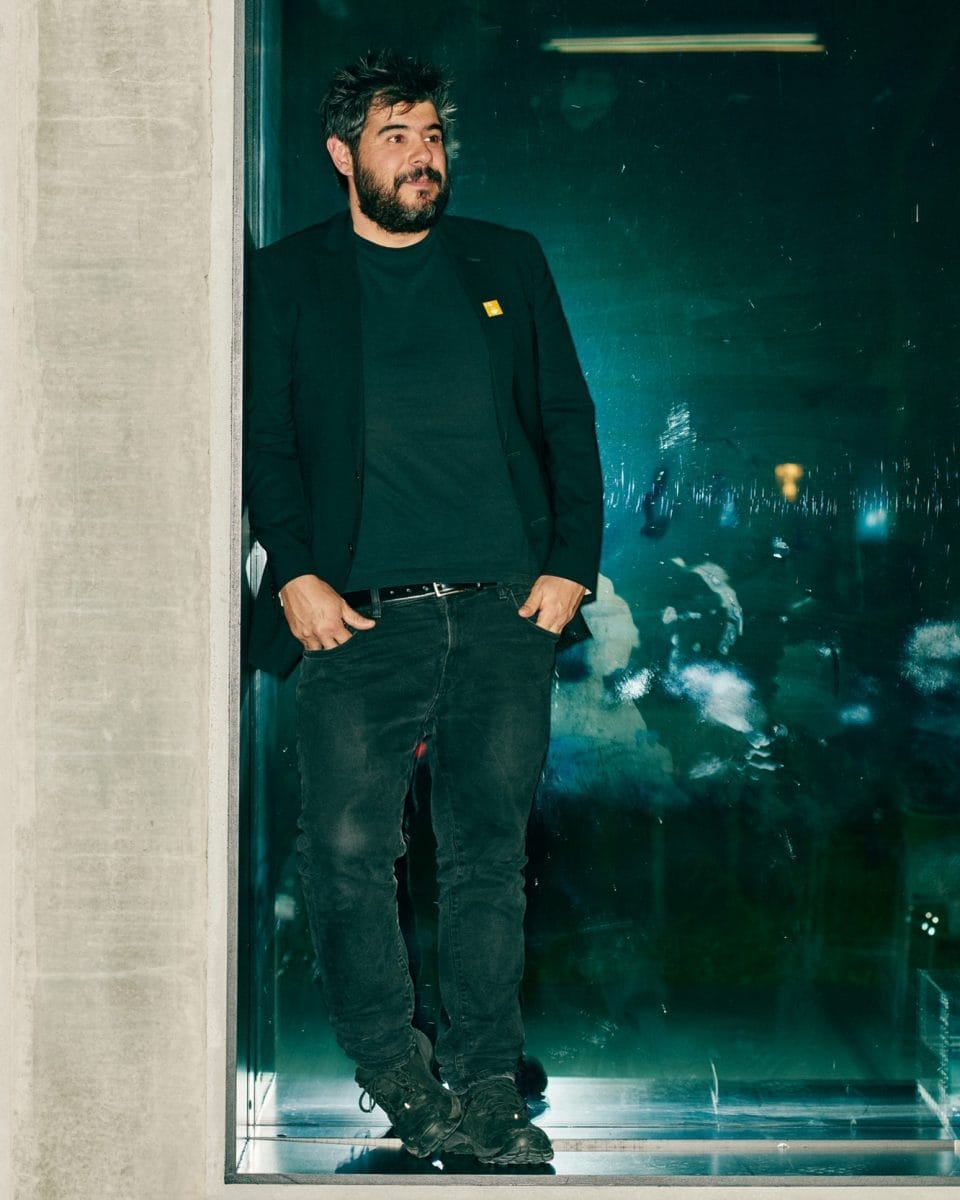 "There is a possibility to eat better and more sustainably. But there is a need for a joint effort across the food system"
Roberto Flore, head of Skylab FoodLab / Photo: Kasper Kristoffersen
One of the great legacies of the 2004 food manifesto is that it created consumer demand for healthy, high-quality products, says Roberto Flore, head of Skylab FoodLab, a food system change laboratory at the Technical University of Denmark, and former head of R&D at Noma's Nordic Food Lab. But he warns against seeing chefs as the silver bullet for all food system fixes. "I believe that there is a possibility to eat better and more sustainably. But it cannot be only the chefs, it cannot be only the supermarkets, it cannot be only a new policy. There is a need for a joint effort across the food system." And with the link between food systems and climate change becoming increasingly clear, the time to dig in is now.
Matt Orlando's tasty sustainability tips
The tops of most vegetables are delicious if sautéed and made into pesto.
Packing spent coffee grounds around beets and carrots before roasting them gives the veggies a flavourful kick.
Apple cores can be dried and made into tea.
Take 15 minutes to plan your meals for the week and buy accordingly. It will reduce your food waste exponentially.