Walking and cycling are great for our health, and great for the planet. But not everyone is ready to leave the car behind. Towns across the UK have found a novel way to get people to break those habits.
What if you could get points and prizes just for travelling to work or school by foot or bike?
That's what's happening in towns all over the UK, where more than a million people have taken part in a new kind of game that encourages healthier, greener alternatives to driving.
For many of us, the car is the first choice when getting around cities, even though we know that more cars means more congestion, air pollution and climate change. In England, for instance, only one out of three adults gets around by walking or cycling at least twice a month. Would they do it more often if there was a way to make it more fun? That's the question that prompted the development of a new kind of game called Beat the Street.
"The dullest tasks become irresistible with the addition of leaderboards, badges and sparkly animations"
Developed by Intelligent Health, a company that specialises in promoting physical activity, Beat the Street uses the power of gamification, where everyday activities are turned into games with points and rewards. The dullest tasks can become irresistible with the addition of a few leaderboards, badges and those little sparkly animations that congratulate you in your favourite phone games.
Beat the Street has been run in 30 towns across the UK. Here's how it works. First, dozens of little boxes containing contactless card sensors are installed on pedestrian crossings and lampposts. Local residents are given special cards that they can tap on the boxes to show they've been there. To earn points, players have to tap two boxes, showing that they've walked, cycled, scooted or wheeled between those locations. People can play on their own, or as part of a school or workplace team.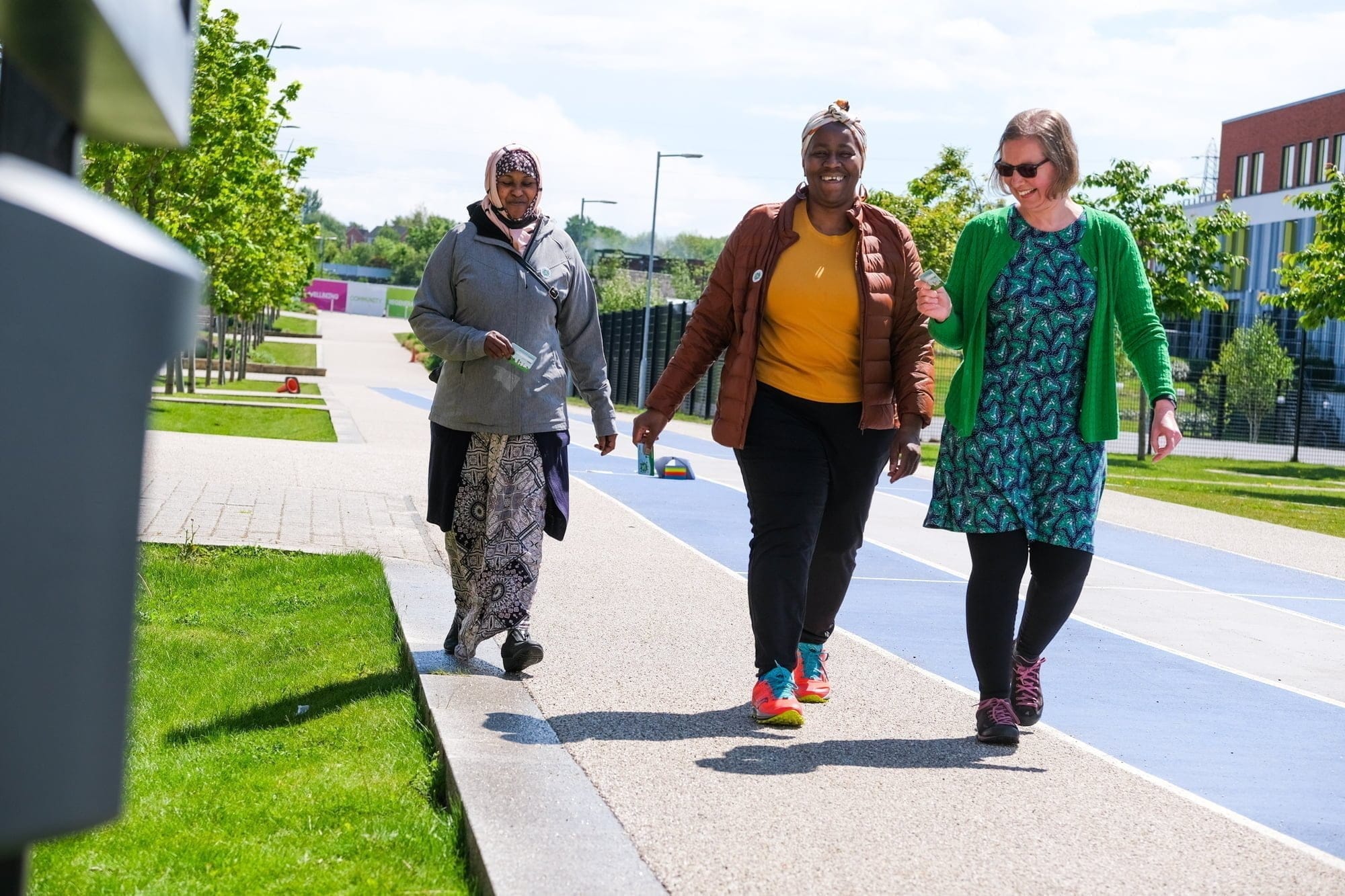 At the end, the highest scorers are rewarded with prizes, including things like sports equipment vouchers, craft materials and books. Teams can also nominate a charity that will receive a £500 (€600) donation if they hit a certain number of points.
If you find it hard to take the idea of gamified transport seriously, wait until you hear the results. A study of a six-week Beat the Street game in the London borough of Hounslow in 2019 found that a massive 28,000 people ended up joining in – that's about one in ten people who live in the borough. Between them they travelled nearly 100,000 miles and recorded 638,000 taps on the 161 'beat boxes'. More than a million more people have played the game in other places around the country.
People who have taken part have spoken of how the game motivated them to get out more, and by the end of the trial in Hounslow, a higher percentage were doing the recommended amount of regular physical activity. Researchers also recorded a significant fall in traffic on one busy road in the area between the start and end of the project.
Getting more people to walk and cycle has proven a tough challenge for city leaders, because of the attachment people feel to their cars. Even though we all know it's a good idea to get out and about more, the convenience of driving – not to mention the social status linked to owning a vehicle – makes it a hard habit to break.
"One participant said her kids started refusing to go to school by car"
Gamification offers a way to get around this: instead of making it harder or more expensive to go by car, it's about making it more fun to choose the alternative.
Feedback from participants in the project suggests it's a move in the right direction. One woman said, "I was taking longer ways to get home to be able to add some points". A man in his sixties said he discovered places he'd never been before, despite living in the area his whole life. And another participant said her kids "started to refuse to go to school in the car".
Perhaps the daily commute will soon be a game we all look forward to playing.
Main photo: Richard Bailey/Getty Images
Find out more
Get green travel tips from green transport charity Sustrans
Visit the site
Thoughts from our community
— 05.12.2021
I have never had a car, because I know myself and I would take the car to my office (5km) much more often than I liked. I'm lazy, as many people are. My life is a bit more complicated without a car, but it really is possible. There are buses, trains, bikes, rental cars for longer trips, car sharing and many more possibilities.
Lena R.