5's Sustainability Champion Photo Contest challenges you to capture a photo of a green hero who inspires you. We want to see not just the famous faces, but anyone who's making a difference, big or small. Here's a selection of the entries we've received so far – and there's still time to enter.
Luca Deganutti, photographed by Matteo de Mayda
Matteo de Mayda shot this portrait of Luca Deganutti, a researcher at the University of Padua in Italy. In 2018 Storm Vaia felled many trees in this forest. The dead wood attracts a species of beetle, which can then spread to the healthy trees, threatening to destroy even more forest than the storm did.
Luca is part of a team researching new techniques to help protect the forest.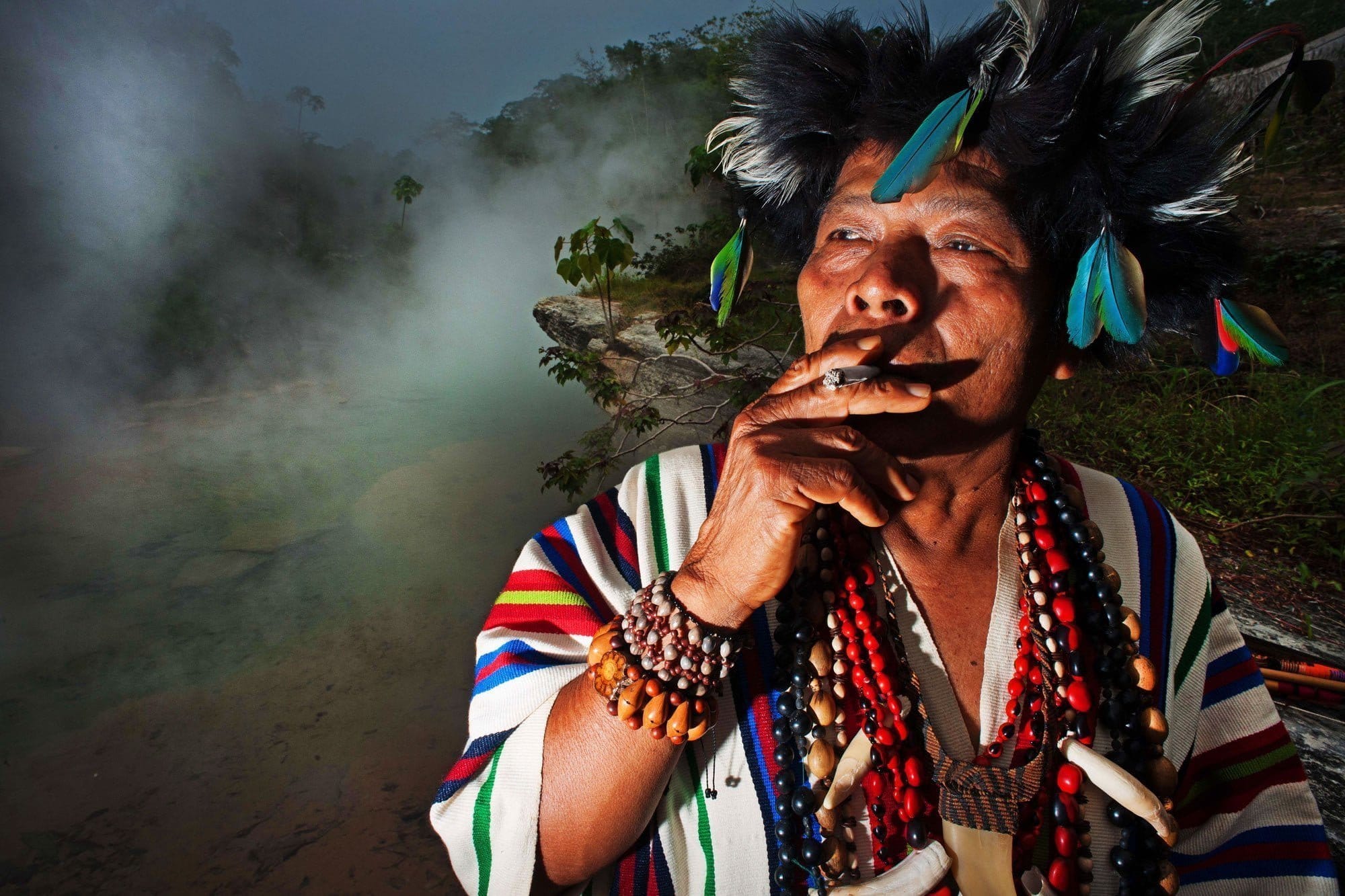 Juan Flores, photographed by Walter Wust
Walter Wust shot this portrait of Maestro Juan Flores, guardian of the Boiling River. Juan Flores is one of the most famous and highly esteemed shamans in the Peruvian Amazon and one of the last custodians of the ancestral knowledge of the Ashaninka people.
Walter photographed him next to the Mayantayacu hot stream, which emerges at a temperature of 94°C. The area is a sanctuary dedicated to studies of traditional medicine and natural healing. Don Juan treats people by using over 5,000 native plants from the nearby forests.
Tam, climate activist, photographed by Werner Musterer
Werner Musterer shot this portrait of Tam, who spent time living in a treehouse in Germany's Hambach Forest, as part of a long-running protest against a plan to clear the trees to make way for a coal mine. The forest is home to a number of important species including rare bats.
Werner met Tam at a film festival where a documentary about the protest was shown. He says: "Activists like Tam dedicate their entire lives to the pursuit of sustainability and an intact ecology."
Snutetkwe Manuel and her daughter, photographed by Ayşe Gürsöz
Ayşe Gürsöz captured the above shot of Snutetkwe Manuel and her daughter in Cold Lake, Alberta. Snutetkwe is one of the Tiny House Warriors, who are on a mission to stop a new oil pipeline from crossing Secwepemc territory. Their ten tiny houses are placed along the 518km pipeline route to assert Secwepemc law and block access to the pipeline.
Snutetkwe says: "This is a climate emergency, if this pipeline goes through it will increase the size of tar sands to the size of Texas. I wouldn't say I am fighting the pipeline. I would say I am going to stop this pipeline."
Ayşe says: "Sustainability is so much more than metal straws and compostable cups. It's about putting our bodies on the line in defense of Mother Earth and all of her inhabitants."
Find out how to enter the contest yourself here.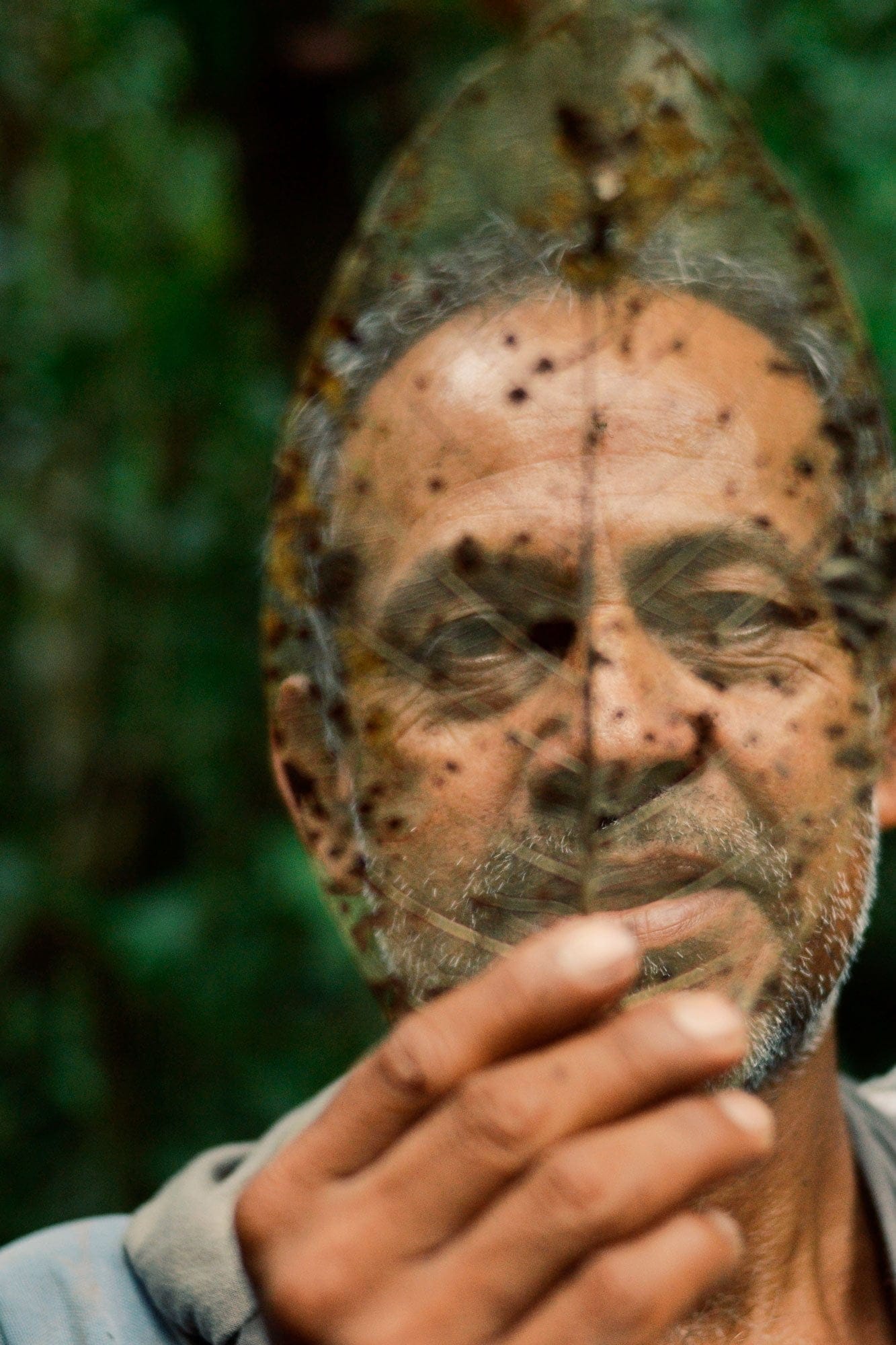 Vitelio Cenepo Pinedo, photographed by Sandra Ramírez
Sandra Ramírez captured this image of Vitelio Cenepo Pinedo in Pukka Shungo, Peru. The Cenepo Pinedo family are custodians of 200 hectares of native forest, and bearers of memories sheltered among centuries-old trees. The leaf represents "a bond and a pact with the earth", says Sandra.
Find out how to enter the contest yourself here. And check out the carousel below for more great images of inspiring sustainability heroes, captured by the 5 community.