Indigenous activist Dune Lankard is a member of the Eyak tribe, which has relied upon Alaska's bountiful waters for generations – until the Exxon Valdez oil spill over 30 years ago. He has fought to protect his tribal homeland ever since, and today Lankard is optimistic that a more sustainable future is on the way. He shares his vision in this curated essay here.
Key Takeaway
Forging a pathway to a more sustainable economic model benefits both the community and the environment.
March 24, 1989 is a day that changed the course of my life forever. I was a fulltime commercial fisherman when the Exxon Valdez tanker hit Bligh Reef and spewed tens of millions of gallons of crude oil into the waters and onto the pristine beaches of my ancestral homeland in Alaska's Prince William Sound. Since then, I have referred to that day as 'The Day the Water Died'. It wasn't just the waters that were impacted. Everything was forever changed for the Eyak people – from our way of life as fishermen to our dreams for the future.
"I had to become louder than everything else, yet remain a voice of reason so people would listen"
In the midst of that oil spill crisis, something inside of me came alive and I clearly saw what I needed to do: I had to become louder than everything else, yet remain a voice of reason so people would listen. I have since dedicated my life to defending my people and our land and protecting endangered habitats. We, Eyaks, are wild Copper River Salmon Peoples, along with the upriver Ahtna Athabaskan Peoples. We are the wild Copper River Salmon. We are also the traditional ancestral stewards of the Copper River Delta region. As a result of our tireless preservation work to halt clearcutting by Alaska Native Corporations in the Exxon spill zone, more than 1,000,000 acres between our beloved Copper River Delta and 1,500 miles across the Pacific Ocean to Kodiak are permanently protected from development.
I am also deeply invested in reclaiming the dreams and aspirations we once had and which have been so negatively affected not only by that one single disastrous day, but also by the larger system of colonisation that continues to impact the way of life of Indigenous Peoples throughout the Americas. I founded Native Conservancy with exactly that vision in mind: to strengthen our inherent rights of sovereignty, subsistence, and spirituality while building resilient communities and regenerative economies that safeguard our lands, waters, and cultural ways of life.
When you look at our current economic and political systems and the bigger picture of climate change, including ocean acidification and warming seas, it is easy to become overwhelmed and feel hopeless. Yet, this is not the way the story ends. This is only the beginning. Through stepping up, finding our courage, leaning in with strategic collaboration, networking, building community, and directing our energy (time, money, love), we can change the current trajectory of the planet and build a healthier, more just, robust, and equitable future for our next generations.
"It's about reimagining what a just and fair economy can and should be"
Our approach to finding solutions is holistic and rooted in our traditional values. It is not just about re-molding the current dysfunctional systems that perpetuate social and economic inequities. It is about reimagining what a just and fair economy can and should be. That is why I founded the Native Conservancy and why my current work is focused on a regenerative and equitable sovereignty model. Key objectives of our nonprofit work are to visualise and manifest the future with the next generation so they can do better than we did. Our current work also focuses on changing our relationship with our food sources and bringing a resilient, regenerative, and restorative economic model to Indigenous communities. One of the ways we are achieving this goal is through kelp farming – an initiative that serves Indigenous communities, and more specifically Native youth and women.
We are very aware that we cannot achieve our objectives alone and by using the same pathways that got us into this mess. We are doing both the critical thinking and implementation of the work with a diverse group of nonprofit organisations, academics, and Native partners to create a new business model: 'nonprofit + for profit = social profit'. This model will help us change the way we live and enhance our quality of life and the value of our work in the world. Together we are forging a pathway that would help Native villages and small mariculture (kelp and bi-valves) farmers to have a viable chance at a just economy, even while large corporations and seafood processors are making every effort to join the field.
At the centre of our work is a commitment to lifting our communities in all that we do every day. One of the ways we are doing that is by harvesting, processing, packaging, and delivering traditional foods to our respected and valued elders – an especially essential service during these times of uncertainty with Covid-19 and increased food insecurity. We have chosen kelp farming as a centerpiece of our activities because this industry is growing rapidly across the United States and around the world, presenting many opportunities for coastal Native Alaskans who have been harvesting kelp for millennia.
The Chugach region is home to a number of Native Tribes in Chenega, Tatitlek, Eyak (Cordova), Port Graham, Nanwalek, Valdez, and Seward who have thousands of years of collective knowledge and relationships within these waters. For our communities that are still recovering from the impacts of the Exxon Valdez oil spill 31 years ago, cultivating kelp will strengthen local food systems. It also has the potential to help restore and clean these waters while providing much needed habitat for a number of species, including the Pacific herring, whose populations have continued to decline from 200,000 tons to less than 4,000 tons of herring returning home.
"All you need is the ocean, the sun, and a little bit of patience"
Kelp requires minimal input for its cultivation. No fertilisers, pesticides, or arable land are needed for it to grow. Once you have secured your wild local kelp seed, all you need is the ocean, the sun, and a little bit of patience – and what you get is an incredibly nutritious food and a product that can be used for a variety of purposes such as nutraceuticals, compost, fertiliser, biofuels, and many other byproducts. In addition to being a food and excellent fertiliser for on-land farming, kelp offers immense benefits to the environment. It improves water quality, provides valuable habitat for hundreds of ocean species, and it has the potential to mitigate climate change impacts. Kelp can also serve as an incredibly effective carbon sink; estimates suggest that kelp forests can sequester five times the carbon dioxide of terrestrial forests. In other words, growing kelp is a win-win-win for our Native communities, our ailing blue planet, and for creating a new resilient, restorative, and regenerative economy.
We are currently in the process of building our first Community Kelp Seed Nursery and conducting research that will allow us to answer a number of challenging questions, including what is the best method for growing, processing, and distributing kelp products. There are also questions about how kelp cultivation can improve and expand habitat for culturally and economically significant species. To address these issues, in 2021 Native Conservancy will enact a pilot research project for seven kelp test sites throughout Prince William Sound. The knowledge and best practices derived from these test lines will be shared with a new wave of farmers and community partners, significantly decreasing the risks and learning curve and increasing their opportunity for a successful, efficient, and reliable harvest. We are working to build the foundation for a future economic model that is truly sustainable, and good for the ocean.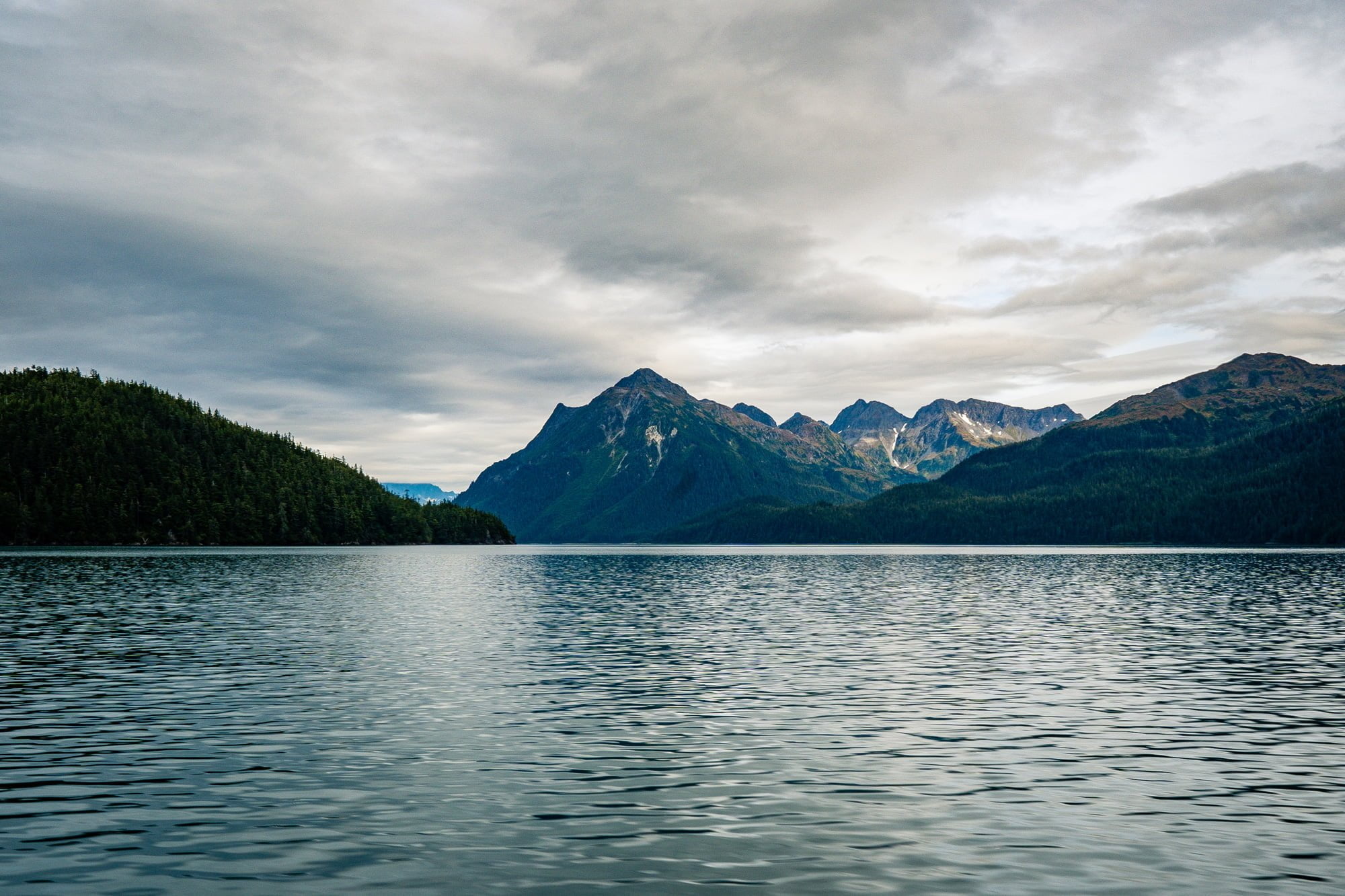 Our future goals include building the first Native community-run kelp restoration project in the Exxon Valdez spill zone to support Native ownership of wild kelp seed that will empower Native villages to manage their own means of growing kelp. Our pilot project team will be investigating a kelp baseline study on best practices for restoring damaged and struggling ecosystems so that one day, our communities and oceans will celebrate the return of our lost herring runs. Our goal is to build the foundation necessary to support the emerging opportunities for small-scale kelp farmers and farmer collectives throughout Prince William Sound, the Exxon spill zone, and throughout Alaska.
For Indigenous entrepreneurs, it is time for First Nation Peoples to imagine an economy that is rooted in Indigenous knowledge, respect, responsibility, and reciprocity with all our fellow humans and all the living beings on Mother Earth. That is what we are building here in Alaska. From the waters that once ran black with oil, we are planting the seeds for a future economy that will heal our waters, our lands, and our Native Peoples.
— Dune Lankard is the descendant of the Eagle Clan of the Eyak Tribe who has inhabited the Copper River Delta and eastern Prince William Sound regions of Alaska for the last 3,500 years. He is also a lifelong subsistence and commercial fisherman in the area, and a co-founder of the Eyak Traditional Elders Council.
This article was originally published by Cultural Survival in December 2020.