The past months have seen the world in a state of perpetual flux, with society as we knew it overturned first by the corona pandemic, then by George Floyd's brutal killing and the ensuing global Black Lives Matter protests. So where does that leave progress on climate issues and are we seeing the dawn of a new approach?
Takeaways
The corona pandemic has brought industry to a standstill, leading to numerous, albeit largely temporary, benefits to the environment such as record drops in pollution levels.
There are increasing calls now to 'build back better', instead of reverting to the unsustainable status quo.
The way nations across the world have been forced to address the coronavirus can be seen as an example of how a global response to other shared threats, such as the climate crisis, is possible.
A key approach now is to try and rescue the economy and the environment at the same time.
This collision of crises – the coronavirus, racial inequality and global warming – are interrelated.
It's summer. Many of us are out enjoying the sunny weather and the fact that corona restrictions are easing and generally making life more liveable. But in vast geographical regions, summer is bringing anything but relief. The season is rapidly becoming synonymous with an annual cycle of emergencies that calculations suggest will escalate every year. Only a few short months ago images of Australian forest blazes provided a stark vision of what the new reality of the climate crisis looks like. And now the Arctic Circle is making headlines with a heatwave that is seeing the highest temperatures on record, reaching 38°C in the Siberian town of Verkhoyansk – about 10 degrees above normal – according to the Copernicus Climate Change service.
Faced with so many simultaneous crises, it's turning into an impossible battle of the immediate versus the longer-term. How to keep issues surrounding the climate crisis that threatens our very existence at the forefront, when we are struggling with the basics of keeping normal life afloat in the present? The corona virus is shutting down economies and destroying livelihoods faster than you can say Great Depression, and the need to fight the entrenched racial hate and violence that so many face is as urgent as ever, but meanwhile the ice is still melting.
Record drops
Despite the mammoth human cost of the corona pandemic, the way that it has shut down industry has provided an unparalleled chance to see how the planet could begin the journey back to health if we put an end to our polluting practices. When the virus first appeared, NASA and European Space Agency satellites soon detected notable decreases in nitrogen dioxide (emitted by cars and industry) over China.
Elsewhere, the effects were similarly dramatic. In India, the countrywide curfew on March 22 led to the lowest average level of nitrogen dioxide pollution ever at this time of year, according to data from the Centre for Research on Energy and Clean Air (CREA). Carbon dioxide emissions are also down across the world.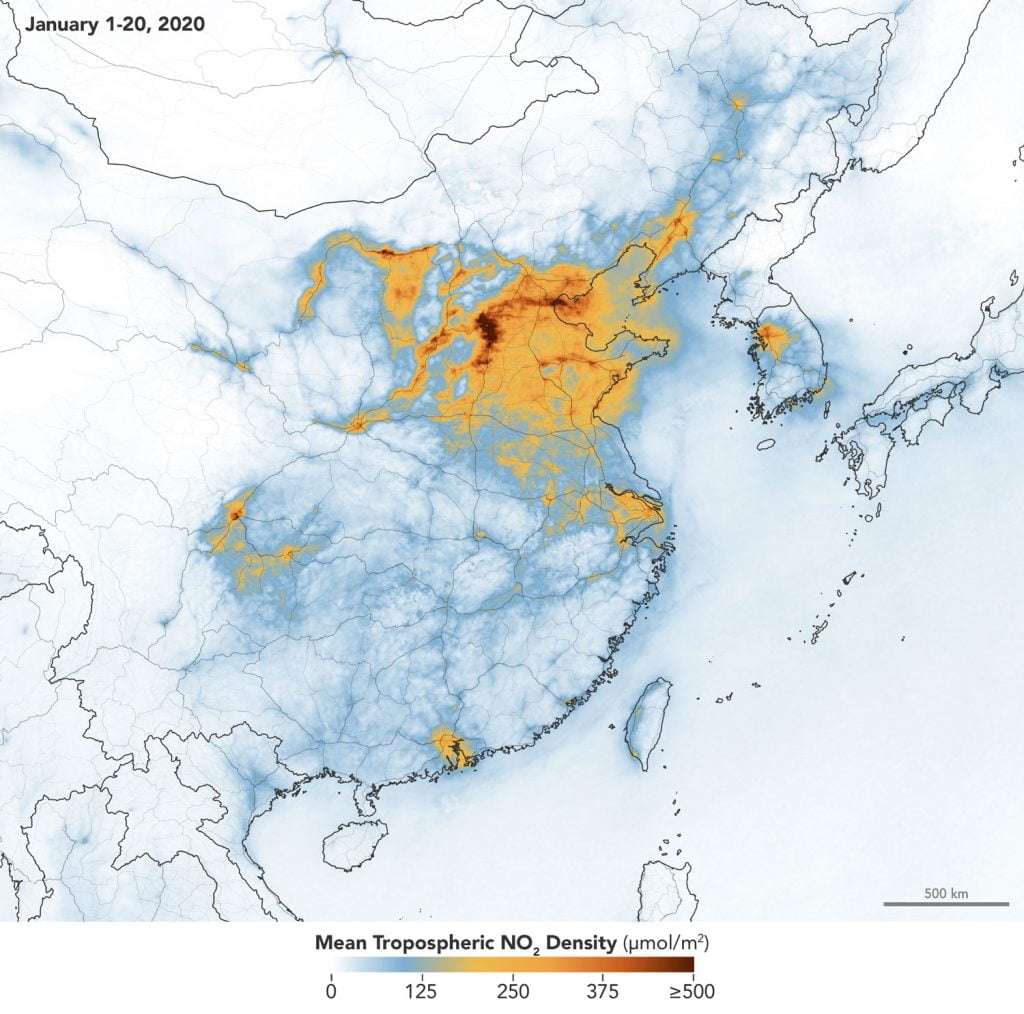 But scientific observations aside, chances are you've probably already noticed the difference yourself. Perhaps you heard birdsong in the morning instead of the usual hum of traffic as working from home meant that roads often jammed with commuters remained largely empty. Or you looked up to see skies usually crisscrossed with vapour trails that were suddenly a smooth, uninterrupted blue as air travel too ground to a halt. An estimated 95% of passenger flights were cut during the peak of the pandemic.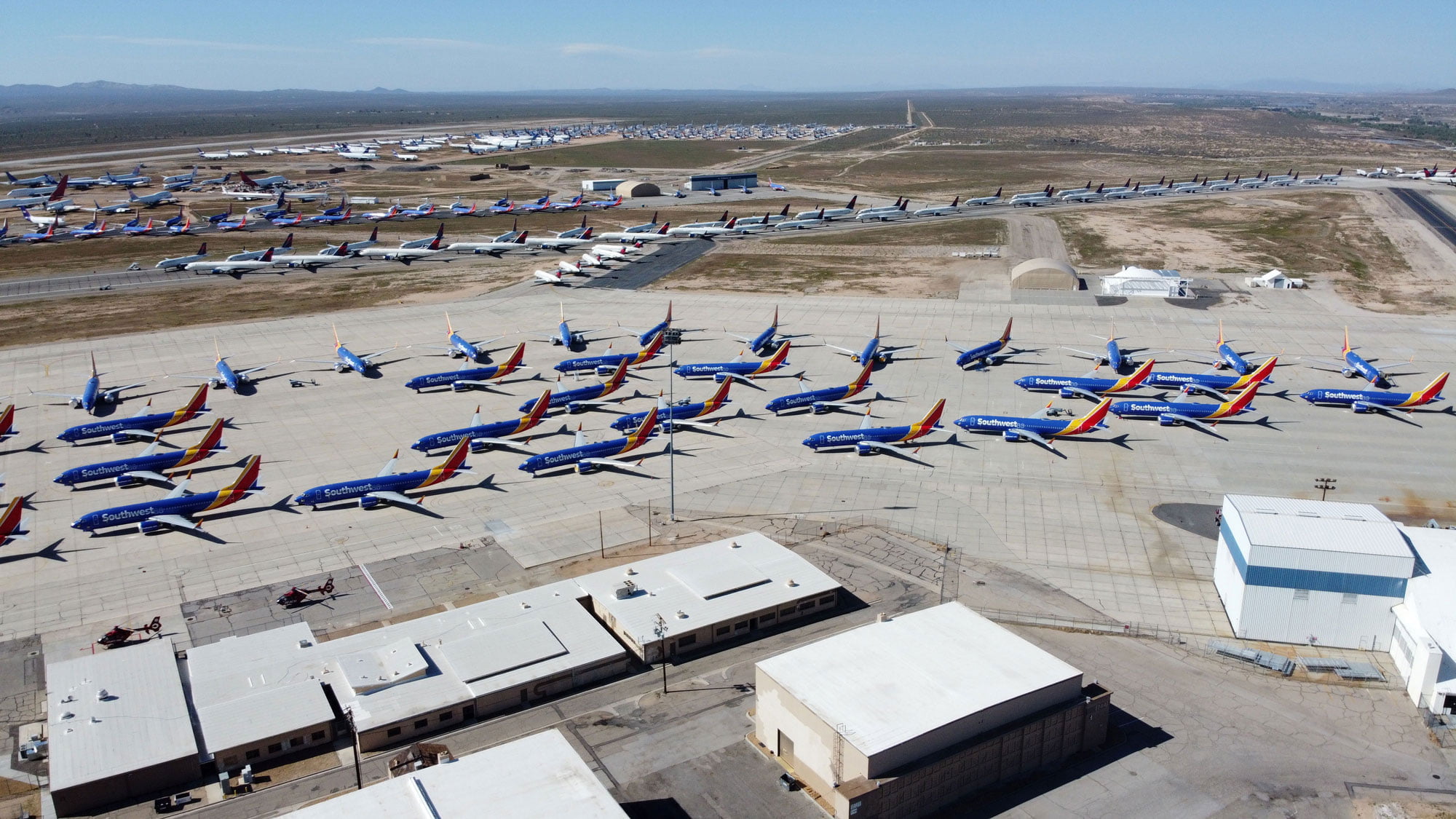 Adding up the effects of this unprecedented industrial standstill, the World Meteorological Organisation (WMO) expects a 6% drop in carbon emissions this year – the biggest drop since the second world war. Good news, surely? Yet even this drop is still not enough to meet the target of the 2015 Paris Agreement, which aims for a global temperature rise of no more than 1.5 degrees above pre-industrial levels, according to WMO Secretary-General Petteri Taalas. For that, a 7% annual drop in emissions would be required, he said during a recent briefing in Geneva.
"To be optimistic, we would learn from this example and use the same spirit to tackle the climate problem"
WMO Secretary-General Petteri Taalas
Take special note of the word annual here. To be on track, we need to go beyond the current record drop in emissions every year. The scale of the challenge is enough to make even the staunchest of optimists blanch because it means that nothing short of the worst crisis the world has seen in 75 years is enough to derail our current trajectory of irreversible global warming, with all of its consequences. Still, Taalas is encouraged by the way governments have worked to rein in the virus: "To be optimistic, we would learn from this example and use the same spirit to tackle the climate problem."
Reimagining recovery
In this sense, the pandemic is being seen by some as an opportunity, despite the fact that many of the gains are short-lived, with industries and economies keen to speed straight into business-as-usual mode. Flights are on the rise, we're getting back into our cars and factories are back in action, so we're already turning up the emissions dial again. But what if instead of going back to our default setting, we are able to forge a new normal?
"As the last few months have seen the status quo severely disrupted, could a radical rethink help us come out of this better than we went in?"
In the tech world, disruption is seen as a positive force – a way to foster the kind of revolutionary innovation needed to remain relevant in a fast-evolving world. Now, as the last few months have seen the status quo severely disrupted, could a radical rethink help us come out of this better than we went in?
Such worldwide disruption has forced some of the behavioural changes upon us that the climate movement has been fighting for incessantly. A 2017 study by researchers at the Lund University Centre for Sustainability Studies in Sweden (LUCSUS) showed that there are several choices that each of us can make to reduce greenhouse emissions. These include: reducing air and car travel as well as meat consumption. Due to the corona restrictions, people who would otherwise have carried on as normal have already gone some way in accomplishing the first two.
Eyes have been opened to different ways of doing things and ingrained practices have evolved. Some changes look here to stay. We have learned that working remotely is possible. It turns out that you don't really need all of those face-to-face meetings with colleagues from the office, let alone long-haul business flights for sessions with the New York, Barcelona or Hong Kong team. In many cases, a Zoom meet will do. In May, Facebook Chief Executive Mark Zuckerberg announced plans to enable up to half of its 45,000 employees to work from home in the next decade. Tech giant Twitter has gone even further, announcing that it is allowing employees to work from home indefinitely.
Based in Caen, Frédéric Bé didn't need a global pandemic to make more sustainable choices. He already gave up flying back in 2005, at the age of 22, and recently started the Facebook group Flygskam France. Coined in Sweden, the word flygskam is Swedish for "flight shame" – the guilt associated with flying in the knowledge of the damage it's doing to the planet. Bé hopes that the grounded planes of the corona crisis will inspire others to think more deeply about their choices. "We can hope that because of this epidemic and the awareness of the current climate change, that people decide to take planes less, or better still, not take them at all. And let's be optimistic, that public policies will lower the costs of trains − in short, that we develop alternatives." For him, it's a matter of the people uniting in the face of economic interests. "In France, in recent months a convergence between social movements and environmental movements has emerged around the call 'Let's build the day after!' Our societies must take advantage of this crisis to rethink and move towards a desirable future," he says.
This reflects a growing sentiment. In the UK, a recent YouGov poll showed that 31% of people want to see big changes in the way the economy is run coming out of the crisis. The Build Back Better campaign by the Green New Deal UK movement is calling for a green recovery plan to "decarbonise the economy in a way that tackles inequality and enhances the lives of ordinary people, workers and communities."
Greener goals, plans and roadmaps
So the key question to ask now is, can the economy and the environment both be rescued simultaneously? The International Energy Agency believes it's possible. It has come up with a blueprint together with the IMF that encompasses a $3 trillion green recovery plan. It is designed to show governments how they can "reboot their economies and bring a wave of new employment opportunities while accelerating the shift to a more resilient and cleaner energy future," the agency's executive director Fatih Birol said at the live-streamed launch. The proposal aims to cut 4.5 billion tonnes of global greenhouse gas emissions by 2023, as a way towards achieving the 2015 Paris Climate Agreement goals. By spending big on enhancing electricity grids, upgrading hydropower facilities and investing in emerging cleaner technology such as batteries and hydrogen, the agency believes that 9 million jobs can also be saved or created annually over the next three years.
At the same time, the EU is moving ahead with its own New Green Deal. The plan aims to make Europe the world's first climate neutral continent by 2050 and was already ambitious even before corona ripped through European economies. The danger now is that such plans will be parked, thought to be no longer affordable with a global recession looming.
But so far, the EU is holding firm. In a statement last April, Frans Timmermans, the commissioner in charge, reiterated the EU's commitment to the deal, even aiming to further cut emissions in the future. "We must not return to a carbon spewing economy," he said, in an open letter to seven European newspapers. "If we get out of the immediate crisis, we have to replace the old polluting infrastructure," he added. President of the European Commission Ursula von der Leyen also said that this is the time to stop dragging goods around the world. "We need to shorten the logistics chain of companies," she said. These are things that have been on the green movement's agenda for a long time.
Even Swedish teen climate activist Greta Thunberg sees at least one benefit from the upheavals. "People are starting to realise that we are actually depending on science and that we need to listen to scientists and experts," she said speaking to CNN. She spent the corona crisis writing a 75-minute podcast entitled 'Humanity has not yet failed' on Sveriges Radio and reflects on how the pandemic has shown that the world is able to act with "necessary force" when needed in this instance. "The corona tragedy of course has no long-term positive effect on the climate apart from one thing only, namely the insights into how you should perceive and treat an emergency," she said. And while she still argues that the climate emergency demands far-reaching change, "on a scale we can't even begin to imagine today," she also speaks of "signs of change, of awakening." She goes on to say: "Things may look dark and hopeless, but I'm telling you there is hope and that hope comes from the people, from democracy, from you—from the people who more and more themselves are starting to realise the absurdity of the situation."
Environmental backtracking
Despite a flurry of calls for green new deals and political and social change, some governments are using the pandemic to undermine environmental reform. According to Dutch national paper the Financieele Dagblad, the Netherlands has already postponed proposed plans for a carbon tax on the country's 300 most polluting companies, citing the coronavirus as the reason for the delay. Governments are also pumping vast sums into airlines to secure the future of an industry that is hardly known for its sustainability. According to Greenpeace, Transport & Environment and Carbon Market Watch, bailouts for European airlines have reached €33 billion (and counting), since the start of the corona crisis, with no or minimal binding green conditions.
In a particularly blatant example, last May, Brazil's Environmental Minister Ricardo Salles was caught on video advising cabinet ministers on how problems surrounding the coronavirus provide an opportunity to dismantle environmental regulations, while the world is looking the other way. This strategy is especially jarring when you consider that Brazil is home to roughly 60% of the Amazon rainforest. Known popularly as the "lungs of the earth", they absorb countless quantities of greenhouse gases responsible for global warming while also producing around 20% of the earth's oxygen. The outbreak also means that fewer staff are sent out into the field to enforce actions against illegal deforestation, according to the Brazilian Ibama environmental agency.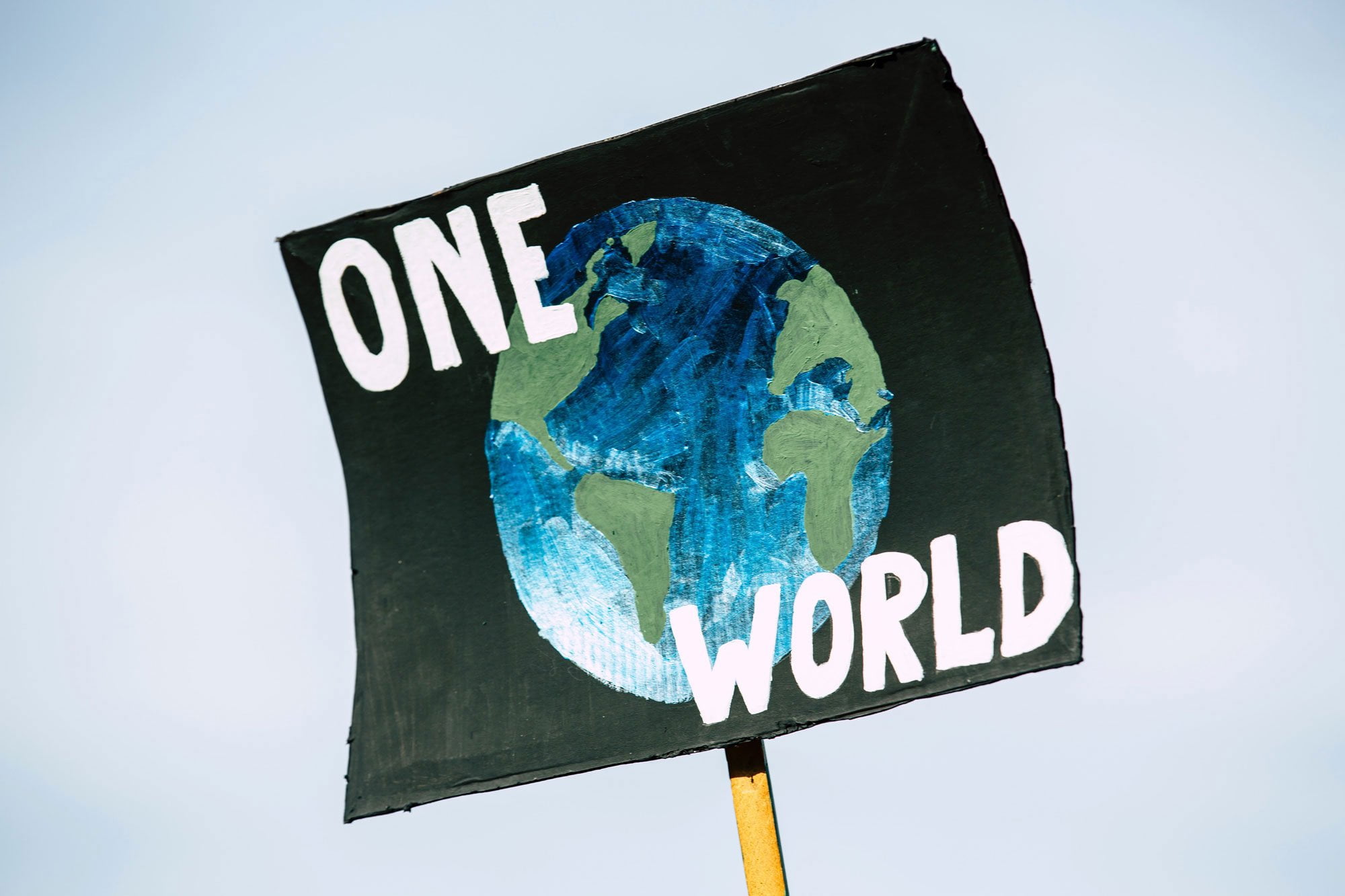 And this is where we come full circle, because it's widespread deforestation and unbalanced ecosystems that are believed to have caused the coronavirus to begin with. An estimated three-quarters of new or emerging diseases such as Ebola, dengue and Zika originate from wildlife. When we disrupt the tropical forests where these animals live, through mining, logging or urbanisation, these viruses can spread to us. Emerging diseases have quadrupled over the last 50 years.
The bigger picture
If there's one lesson to be learned from this unfortunate collision of crises, it's that these problems are not separate. We are one planet and they are part of the same ecosystem. It's cause and effect, and it's all interrelated. Unsustainable environmental practices are causing the pandemic. Pollution gives rise to bad air quality, which in turn seems to increase our chances of ending up on a respirator if we contract Covid-19, early studies suggest. And inbuilt racial and social inequality means that people of colour are more likely to die from Covid-19. If the problems are connected, it follows that the solution too must connect the dots: tackling environmental, social and economic reform.
Meena Rajput, Diversity and Inclusion Lead at Greenpeace, illustrates just how interlinked issues of health, race and the environment are: "The Covid-19 pandemic has been like a giant X-ray of our society revealing the many fractures that still lie deep within it. The killing of George Floyd and the global outcry it sparked then brought into sharp relief one of the worst fractures that remains unhealed−racism. Both these crises have been a moment of reckoning for the whole of the environmental movement."
"There's no equality when it comes to the impact of environmental harm. And yet the mainstream climate movement has been slow to acknowledge and expose these links. It should be clear to everyone by now that this needs to change."
Meena Rajput, Diversity and Inclusion Lead at Greenpeace
She also points out the inherent unfairness regarding which populations are most affected by climate change: "All around the world people of colour find themselves at the sharp end of environmental crises they have often done the least to cause. Whether it's black and brown people being exposed to toxic air pollution in cities like London or people in the Global South being hit hardest by extreme weather, there's no equality when it comes to the impact of environmental harm. And yet the mainstream climate movement has been slow to acknowledge and expose these links. It should be clear to everyone by now that this needs to change."
Greenpeace is currently working with racial justice experts and organisations to learn more about "how we can be strong allies to the anti-racist movement, and how we can all work together to shift power and call for a green recovery that put the needs of people of colour and other marginalised communities front right and centre," Rajput says. As someone who has spent his entire adult life documenting the wonders of nature, British broadcaster and natural historian David Attenborough is highly attuned to what we stand to lose. "In times of crisis, the natural world is a source of both joy and solace… we are part of the natural world. If we damage the natural world, we damage ourselves," he told The Big Issue magazine. He then cuts straight to the chase: "The plain fact is that every mouthful of food you eat comes from the natural world… Every lungful of air that you take is refined by the natural world, oxygen breathed out by plants. If you can't breathe and you can't eat, you don't exist." And as the Black Lives Matter protests have so powerfully highlighted, we all have a right to breathe. Protecting that right is the monumental challenge ahead that unites us.
Header photo: Italy, the Alps and the Mediterranean from space. Photo: NASA