Many of us long to connect with nature more often. And while nothing beats the real thing, nature cameras offer direct access to the wildest settings: streaming nature live and free, for all to enjoy, anytime, anywhere.
We know that spending time in nature is good for our mental and physical wellbeing. But more and more studies are showing that just seeing nature can also be of benefit. So if you don't live near a natural environment or can't get out for your daily dose of the great outdoors, then take comfort in the fact that watching it will lift your mood, relax your body, reduce negative emotions and help concentration. There is a world (quite literally) of webcams out there that are ready and poised to stream any number of nature's wonders into your home. Here are just a few. Turn on, tune in and zen out.
The owl factor
Take time out to binge-watch a reality show with a natural twist: The Owl Babies. This season follows Aluco and Strix and their three recently hatched owlets. And you can thank Kate McRae for this dose of Tawny TV, as the wildlife expert and consultant has set up nature cameras in her garden, at a private eight-acre site she manages for wildlife, and in other locations around the UK and beyond. So if night birds aren't your thing, then there are plenty of other creatures to watch: be it other feathered friends dining out, bathing or nesting; small mammals checking out what's in their custom-made box; foxes on the prowl; a kestrel preening its feathers; or woodland fauna doing their woodland things. What's more, each stream has its own page with additional info and footage.
Fun fact: You can see Kate and her work on several UK nature programmes too.
Lights, camera, action
What we wouldn't give to be able to catch a guaranteed glimpse of the Aurora Borealis. But nature's most remarkable light show is also an incredibly unpredictable one, so no matter how perfectly planned your trip is, you can never be sure you'll be rewarded with those glowing waves. You could, however, cheat and watch it in real time from the warmth of your own home. One option is via the live cam at the Churchill Northern Studies Center in Manitoba, Canada, which is located directly underneath the aurora oval. Another is to download the Live Aurora Network app, which is linked to 13 cameras in select 'dark sky' locations in Norway, Iceland and Alaska. Simply choose the grade of aurora you want to see, and you'll be sent a push notification when it rears its beautiful head. Then sit back and enjoy the night sky's dance.
Fun fact: The best time to view the aurora is from September to mid-April.
Here fishy fishy fishy
Several leagues under the sea… well, not quite actually. More like nine metres in fact. That's how deep Spinner the Sea Cam lives. Attached to one of the pilings of the Deerfield Beach International Fishing Pier in South Florida, US, this underwater camera braves the ocean's elements – think strong currents, storms, heavy rain and some serious wave action – to stream us the daily activities of the local fish and marine life. You'll see a wide range of reef fish such as porkfish, snapper, lookdowns, barracuda, tarpon, bluefish and so much more. The website has a fish guide that you can use to help you identify the cast you have seen.
Fun fact: One of the big stars is King Benny the blenny, who has taken up residence in the barnacles on one of the pier legs.
Grace and the gorilla
With fewer than 4,000 left in the wild, Grauer's gorillas are among the world's most endangered primates. Their chances of survival haven't been helped what with decades of war in the Democratic Republic of Congo. Thankfully the Gorilla Rehabilitation and Conservation Education (GRACE) Centre is at hand. This non-profit organisation provides rehabilitation care to rescued gorillas so they can eventually return to the wild. The orphans live in a single surrogate family and spend their days practising necessary skills such as foraging, nest building, coordinating group travel and… daytime snoozing. And viewers worldwide get the chance to watch them do these things in the corridor (where the camera is positioned) that connects their night quarters with GRACE's 39-acre protected forest enclosure, while the sanctuary's experts use the footage to help in their research on the gorillas' behaviours.
Good to know: Prime viewing time is from 11:00-12:30 and 14:30-16:00 (CET) when the gorillas make their way to and from the forest (but you can always rewind the feed to catch what you missed).
A tale of two brooks
With the Brooks River wildlife cams in Alaska's Katmai National Park, you get the best of both worlds. The Brooks Falls camera provides a window onto the world of the park's brown bears, and lets you watch them as they emerge from hibernation in the spring, lounge around in the river, feast on the fish that leap up the falls from late June to July (look out for bald eagles and wolves enjoying the salmon buffet too), and bring out their cubs for the world to see. And if you feel the itch to switch, you can flick channels and see what's going on under the water's surface via a live cam near the river outlet. This little gem provides footage of sockeye salmon migrating upstream to spawn, swimming bears looking for their next meal, and beavers and river otters gliding by.
Good to know: The cameras are offline during winter, but worth waiting for. You can check out the highlights from the previous season until it goes live.
Mama Earth
OK, this stream beats the Apple TV screensavers by a long shot. Because it's coming to you live from the International Space Station (ISS) feed on Ustream and is showing us what's happening on our very own home planet right now. Chill out as you gaze upon the Blue Planet slowly, slowly spinning below the cameras in outer space. It's the most relaxing thing ever. You'll be treated to a sunrise or sunset every 45 minutes or so, twinkling patches of city lights, carpets of white clouds or snow-covered land, and impressive displays of lightning or even perhaps those elusive Northern Lights we already talked about…
Good to know: The video is only available when the ISS is in contact with Mission Control. A blue screen means the station has experienced a temporary loss of signal with Earth.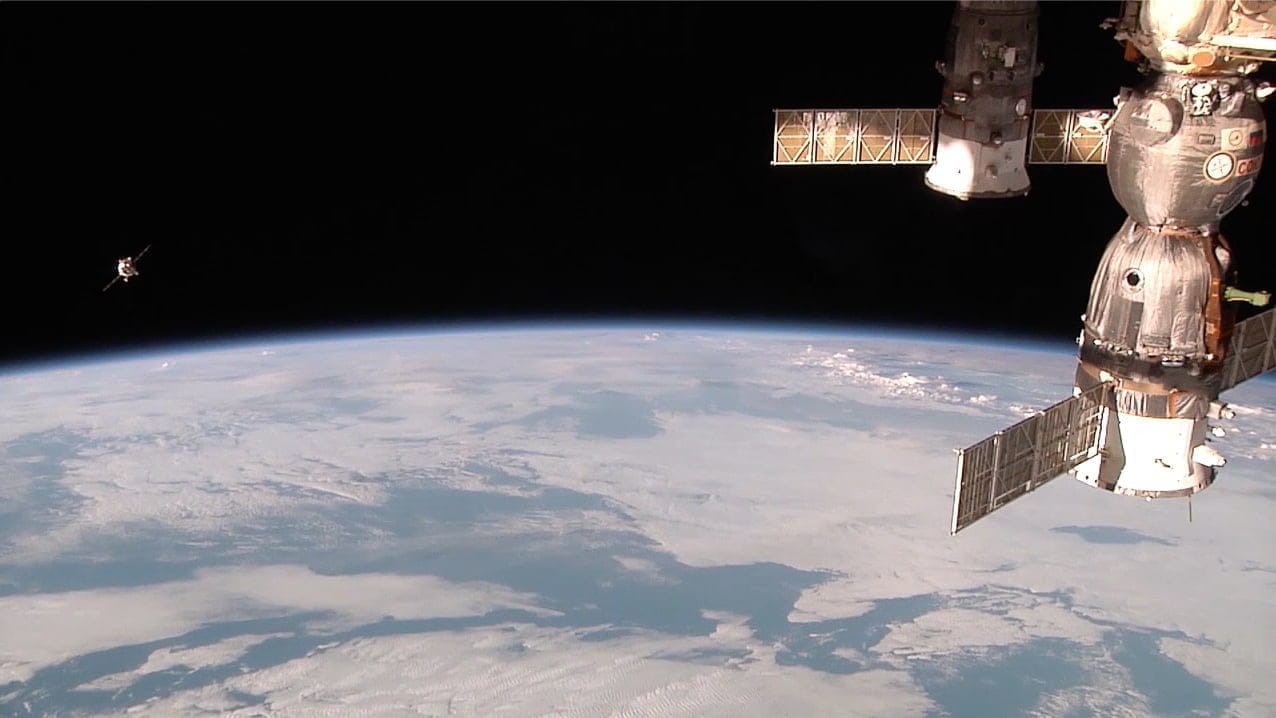 Out of Africa
Watering holes are a great place to go if you want to catch a piece of the action. For animals as well as for humans. In the case of the former, you can hang out with African wildlife from the comfort (and safety) of your own seat with any number of cams streaming their social activities. Think of, among many others, the Big Five, giraffes, zebras, cheetahs, crocodiles, antelopes, fringe-eared oryx, warthogs, the endangered African Wild Dogs, and an array of birds. Starting down in South Africa, we have the Tau Waterhole in Madikwe Game Reserve, plus Rosie's pan and the Olifants River – both in the Balule Nature Reserve, which forms part of Greater Kruger National Park. And with the rivercam's infrared lighting, you can still enjoy the show after sunset to the soundtrack of the African bush's night calls. Several borders up in Kenya, we have the waterholes at ol Donyo Lodge in the Chyulu Hills and the Mpala Research Centre in Laikipia County. All of which serve as an oasis for the animals and secret windows into the African ecosystem for us.
Good to know: Several of these cams (among others in this list) have been set up in collaboration with Explore, a philanthropic organisation which sponsors the world's largest live wildlife camera network.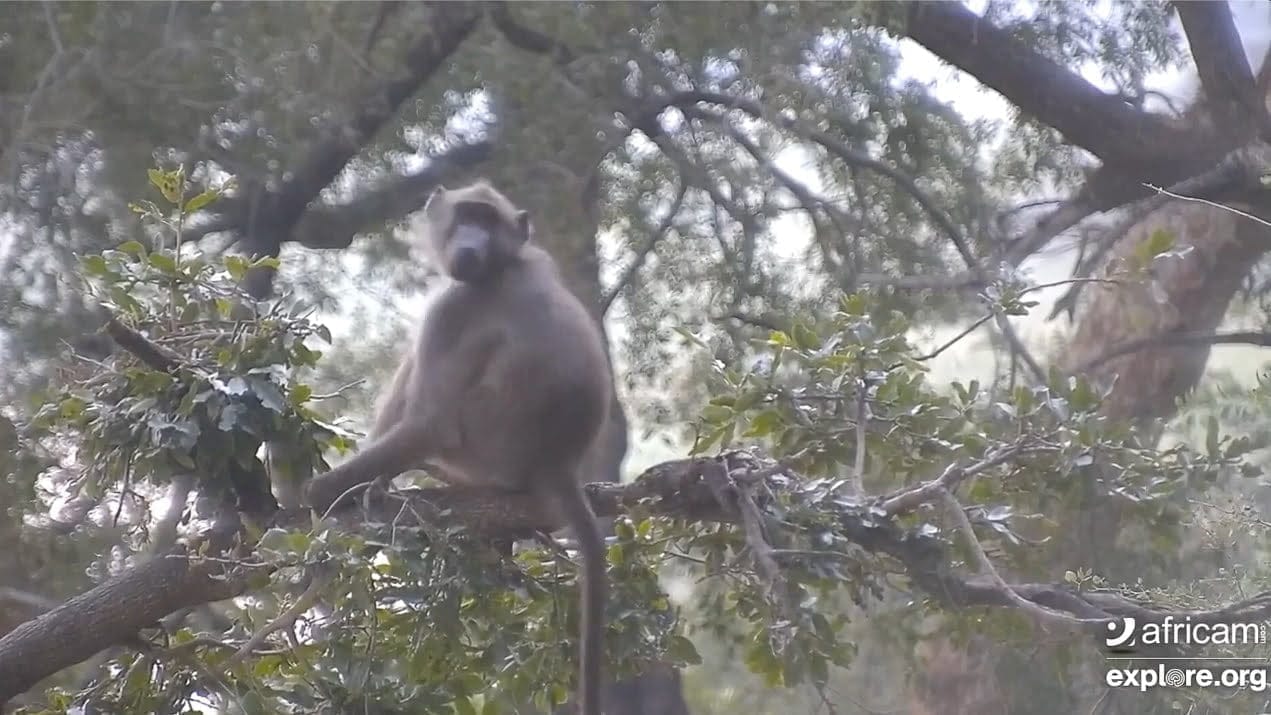 Birds, glorious birds
Who needs Netflix when you can settle for Nestflix instead? Thanks to the Cornell Lab of Ornithology, you can get your feathery fix via a network of webcams that connect you to the intimate world of birds. From Panama's exotic lance-tailed manakins and tanagers to America's preying hawks, ospreys and condors; from the Northern Royal Albatross in New Zealand to the Acorn woodpeckers and hummingbirds in West Texas; and from the Bermuda Petrels in, well, Bermuda to the waterfowl at Sapsucker Woods Pond, US: you'll see them feeding, nesting, preening, courting and more. And as Cornell Lab is a world-leader in the study and conservation of birds, you get added top-notch info to boot. What's more, you can also take part in their citizen-science projects and record your bird observations. This data is then analysed by scientists in their aim to understand how birds are affected by environmental changes.
Fun fact: The Cornell Lab's MerlinBird ID app is like a Shazam for birds. Next time you want to identify a bird, simply answer three questions or take a snapshot, and Merlin will provide you with a list of possible matches.