Today's fashion startups put a big focus on protecting people and planet. 5 set out to meet the fashion leaders of tomorrow to find out what it's like getting your ethical business off the ground.
It was a trip to India that put Charlie Thomas on the path to launching his sustainable fashion brand.
Thomas travelled to the rural areas around Mumbai on a visit organised by the University of Edinburgh. "I was shocked to see the waste of resources involved in cotton," he says, "and I learned about hemp, which creates five times less waste than cotton." But on returning to the UK, he couldn't find hemp clothing in the shops.
Thomas started working on the brand and seeking out factories he could work with while finishing his university exams, then started selling shirts at London's Portobello Road market. "People didn't know about hemp," he says. "Older people had heard about it, but associated it with a hard, coarse beige fabric. Younger people did not know much and needed a lot of explanation. Everyone was surprised to see it was available in a fine fabric, with lots of colourways and styles."
"Focus on doing one thing and be the best in the world at it"
Charlie Thomas, Babble & Hemp
As demand for sustainable fashion grows, more people from all walks of life are grasping the opportunity to create their own clothing lines – and it's not always easy.
For Thomas, becoming an entrepreneur took a leap of faith – plus a lot of customer research. The hardest step was having the confidence to start out on an initially low income, especially during lockdown. Now his business, Babble & Hemp, has sold more than 1,500 shirts, and has even been featured in The Times' men's style section. Thomas has also become co-founder of a women's hemp pyjama brand called Stola London and within three weeks of launching, had appeared in magazines like Glamour.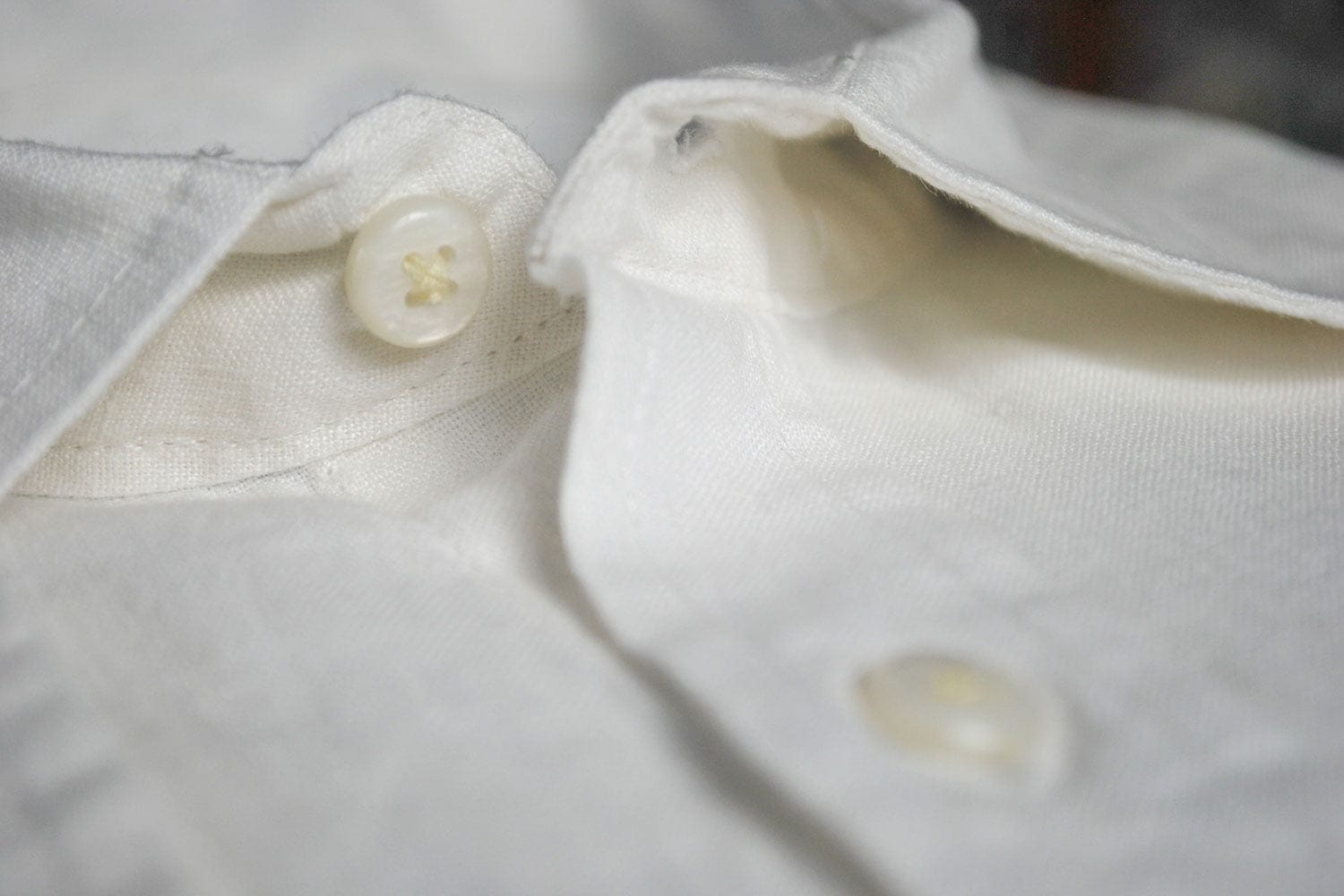 "The best advice I can give to other potential entrepreneurs is what I was told at the start," he says. "Focus on doing one thing and be the best in the world at it."
Entrepreneurs have each other's backs
In the UK, budding entrepreneurs have been getting a helping hand from The Sustainable Fashion Collective, which grew out of the ethical fabric business Offset Warehouse, providing courses, events and networking tools to those who want to start their own businesses.
"My main problem was lack of knowledge of the industry"
Katheline Vandal
Katheline Vandal has benefitted from the collective's support as she develops her children's clothing line, which she plans to launch on Kickstarter this autumn. Vandal says: "My main problem was lack of knowledge of the industry, finding recycled fabrics that are comfortable for children and in small quantities without being ridiculously expensive per metre. The second challenge was finding local factories giving me reasonable prices for low quantities and with strong ethics and sustainability. I tried to do everything on my own for months. I was paying a lot of people at the start who were not right for me: not expert enough, not patient enough, not excited enough about the project."
Getting involved with The Sustainable Fashion Collective made an immediate difference, as she could discuss her problems with others, learning from their experiences and knowledge.
Don't forget the traditional skills
Jehu-Cal Emmanuel Enemokwu goes by the name Emay, and throughout his school days his full name was a target of mockery. But when he came to launch his own fashion brand, he decided it was time to celebrate his real identity. The Jehu-Cal brand – positioned as a bridge between luxury and streetwear – uses recycled metals and organic cottons.
"I was able to learn a new theory in the morning and put it into practice when I got home"
Emay4K, Jehu-Cal
Emay began designing his own clothes at home, inspired by the brands worn by his favourite music artists. He was studying at Kent Business School in the UK when he decided that instead of seeking a work experience placement, he would work for himself: bringing to life the clothing line he had long dreamed about.
Studying accounting helped turn Jehu-Cal from a hobby to a viable business. Emay says, "I was able to go to lectures in the morning, learn a new theory and immediately put it into practice as soon as I got home."
Jehu-Cal appeared at London Fashion Week 2019, and is now growing steadily, collaborating with Nike and appearing in Vogue's Dubai edition. Emay says: "I created Jehu-Cal so I can finally have full control over my life, my income and be able to produce the clothes I wanted, and turn the name I was once mocked for into my success story. I want the clothes and products I make to last forever, so my slogan is 'Till Forever'."
Learn and change as you go
When Elsien Gringhuis graduated from ArtEZ art school in the Netherlands in 2009, she knew she wanted to develop high-end designs using only sustainably produced materials.
Her initial brand followed the traditional concept of providing a new collection every season, showing during fashion weeks. Gringhuis says: "I produced my clothes in foreign countries and because of that I had to produce everything beforehand, without knowing if I would sell it. After a few seasons, I was burned out and knew I had to change my business approach drastically. I also realised it was not sustainable."
"I quit making seasonal selections, and focused on one collection which is timeless"
Elsien Gringhuis
As a result, Gringhuis started to do all the production at home with the help of skilled tailors, sourcing materials locally and reducing the carbon emissions associated with transport. "I realised how important it was to maintain craftsmanship through local production. It was a great move, and I love to train the people myself. This allows me to work on demand to avoid overproduction. It made us flexible. I quit making seasonal selections, and focused on one collection which is timeless and can be worn for many years, collaborating with stores that share the same vision."
Gringhuis doesn't expect all entrepreneurs to do it like she did. "There is no fixed route," she says. "Everyone will do this differently but most importantly you have to stick to your inner motivation. What drives you? Follow that, no matter what."
Emay4K photo by Kirsty McLachlan
Katheline Vandal photo courtesy of Katheline Vandal